Google Ads, Remarketing & Social Ads
We offer design, writing, and ad management for Google and top social media platforms. As a boutique agency, we are able to get to know your business on a personal level and create campaigns that go beyond the typical Google mass-reseller outsource model. Our focus is your business, not soliciting yet another account to throw into an automated system.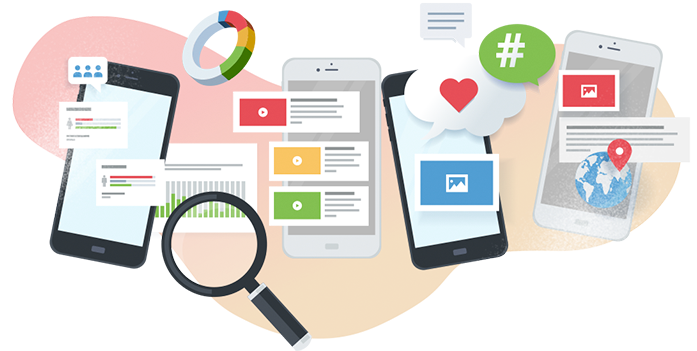 Advertising on Google
Pay-Per-Click (PPC) Ad Management & Search Ad Management
Google Search & Display Ads can produce the highest ROI in digital advertising. Search ads allow you to find in-market buyers and, by using rich visual content matched with audience targeting, you can push your display ads to your ideal user/customer.
Custom Design & Writing for All Your Ads
We will write all the content, which is essential to drive conversions, and design display ads of all sizes. Each display ad will often have 10 or more ad sizes.
Manage the Bids
These change daily. Additionally, we will remove campaigns that aren't working as well, and add new ones based on user data.
Set Up Conversion Goals
By establishing trackable conversion goals, we are able to target users most likely to convert and then measure each Google Ad Group's success.
Choose Target Pages & Create Landing Pages
We will select an existing page on your website to target in your ads. We can also design and code one landing page to measure a single, specific conversion goal if no current pages are appropriate. This goal could be filling out a form, calling a number, downloading media, or anything else from your conversion goals. If more landing pages are needed, they will be billed at $750 per additional page.
Google Locals Ads. These ads focus a more basic level directly from your Google Business Profile page. Although you cannot choose exact keywords your ads will instead show based on a category. The exciting thing is that your ads go ahead of organic SERPS and just below the Maps. Great position and very affordable.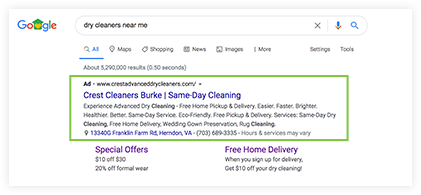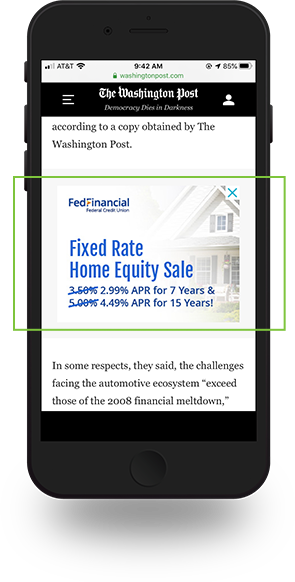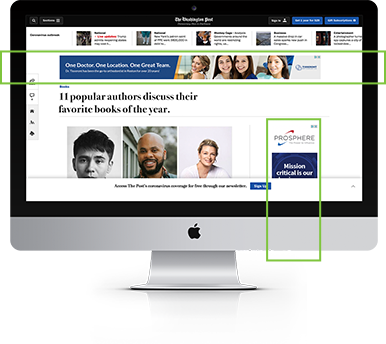 Google Remarketing Ads
Another ad type that is essential for most businesses is Remarketing Ads. These ads target your previous site visitors. Since it takes 5-10 visits for ONE user conversion, remarketing is one of the most important opportunities to nurture and encourage visitors to re-engage with your brand. Every time a user visits a specific page on your website, we can target a remarketing ad to them that is associated with the page we know they looked at. This ad can appear on any website in Google's Display Network, as well as on social media platforms.
Advertising on Social Media
Digital Ads for Chosen Social Media Platforms
While search engine advertising reaches users actively looking for your services, advertising on social media reaches consumers where they spend most of their time. By increasing their exposure to your brand, you build familiarity and nudge them towards purchasing down the line. 
Best places for social ads:
Facebook/Instagram
The #1 social media advertising platform, by far. Good for both B2B and B2C businesses, Facebook and Instagram's platforms allow for advanced audience targeting to find users who are more likely to  interact with your content.
LinkedIn
The professional networking site is best for B2B selling. If you provide services to businesses, marketing to people while they're in their professional mindset is ideal.
Pinterest
These ads are great for B2C advertising and the platform has excellent audience targeting. The ads don't feel spammy, as they appear more as ideas or suggestions during a related search.
Yelp
Especially great for retail, Yelp is almost a must-have for any business that wants to increase foot traffic to their location.
Cost:
$1,000 for social media account set up, up to 5 ad design styles/sizes per platform, and 15% of ad spend per month for ad management and adjustments. Minimum spend of $150 per month, plus fee.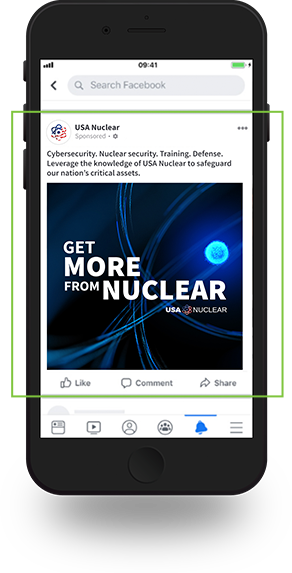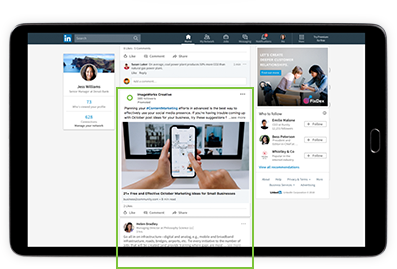 How Do I Pick a Platform and Budget?
We'll put together a full analysis of your business's current online presence and advertising goals, and then suggest a plan for the platforms and budget that fit your needs best.
"A man who stops advertising to save money, is like a man who stops the clock to save time."
—Henry Ford