SEARCH ENGINE OPTIMIZATION SERVICES (SEO)
SEO is extremely complicated. The web and SERP (search engines result pages) changes every minute. There is a lot of work to perform, test, and optimize each month to keep up with the evolving web and Google's Algorithm changes. We start with a plan and we test it on Google and other platforms each month using our custom tools. We also check out what competitors are doing and develop strategies to outrank them.
"Google only loves you when everyone else loves you first."
— Wendy Piersall
SEO Done The Right Way! How We Do It:
Keyword research & discovery – Finding the right, and obtainable keywords takes expertise and collaboration. We work with you, and even update your list based on live analytics.
Assign Keywords to best match search terms.
Install and manage Google Analytics and goals form Discovery.
Set-up, optimize, and SYNC GoogleMyBusiness. Includes GMB Insights & "Listing Alerts".
Install & provide Crazy Egg heat mapping. Available online via your ImageWorks Insights portal.
Implement our custom on-page SEO strategies for each target page. Optimize both the meta and on-page content continually when needed, based on rankings and page score through our SEO software and tools. Analyze and adjust with Google updates and competitor landscape as needed.
Set up and/or manage Webmaster tools (Google Search Console) & site map set-up and optimization.
Build citations. These are authority sites, ranked to a standard by Google, that will increase your domain and page rank over time. There are millions to consider, so it's an ongoing job.
Review Schema– a framework that indexes information for websites.
Local SEO set-up and optimization for one (1) location. This is the digital footprint of your business and review local analytics & traffic. Additional locations are $150 per month each, plus $350 set up each. 
Brand Mention Monitoring
Social Media Monitoring 
Daily Site Crawls - fix ongoing SEO issues. Do to the nature of today's WWW, all sites have errors & bugs. Bad URLs, missing SERP info, W3C issues, redirects, etc. We crawl, monitor, and fix these continually.
Online account and access to our back-end software, ImageWorks Insights, which provides 24/7 reporting and analytics for your SEO and most online marketing strategies such as email marketing, digital advertising, call tracking, content marketing, and more.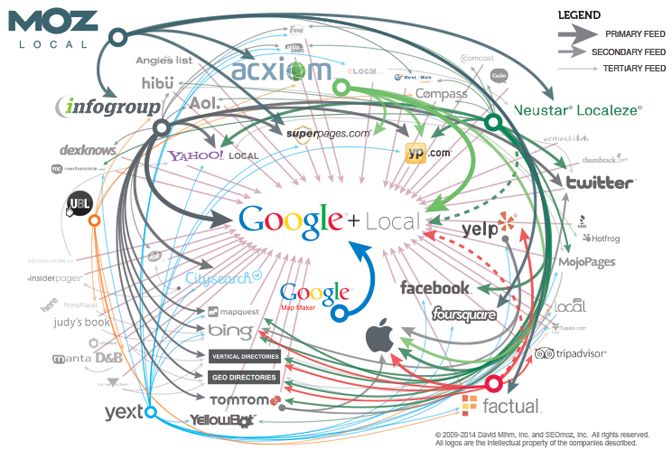 Our White Hat Organic SEO Plan Starts by focusing on five key pages and 20-25 keywords. You can scale the number of pages up or down, pending your budget and the impact you desire. This plan is perfect for most business, as link building in not always needed unless you are trying to rank for highly competitive terms.
Link Building. For more competitive terms, the on page and maintenance plan aforementioned will also need the benefit of link building from strong citation sites and sites that rank well for similar target terms. We have link building plans starting from just $400 per month!
Note: In order for the above tactics to earn top ranks for competitive terms, you need to also publish highly relevant content, and have it shared on the web. These count as major "votes" and are the only way to rank for competitive terms.
Cost
Please email us here to request a free site review and a custom quote. Our plans are very affordable, and we have been doing this for over 22 years!
Extra location pages: If you have multiple locations we will need to purchase more local citations plans, set up GoogleMyBusiness page for each and build a HTML page to rank well for each location with location specific Keywords and content and manage/update each month.
$150 per month per location. Discount available for more than 10 locations.
Talk to one of our experts!