Google Business Profile Optimization, Promotion & Local Smart Ads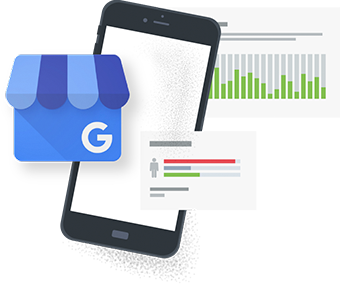 For Google Business Profile, our plans consist of optimizing and promoting your platform for one location and creating a posting strategy.
Initial setup and/or optimization of existing or new Google Business Profile accounts. There is a lot to do for proper setup and a high score! This includes company overview, services, Google stack site, photos, scheduling tools, messaging tools, review tool integration, posting schedule, relevant keywords, and adding to our tracking tool.
Post strategy. We will work with you to create a posting strategy that includes simple posts, events, specials, shares, articles, images, updates, etc. For fluidity, we do this in advance. Choose from weekly, bi-monthly, or monthly posts.
Live reporting via our ImageWorks Insights tool.
Review setup and integration if requested. We can also help you respond to negative reviews.
Ongoing optimization. GEO tag photos, add more authority links each quarter.  Google constantly changes this platform, so your profile needs frequent updates.
Google Local Ads. (Optional)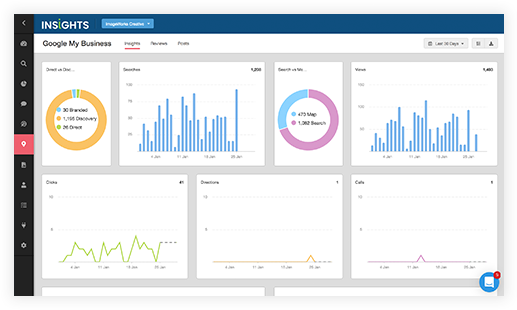 ImageWorks Insights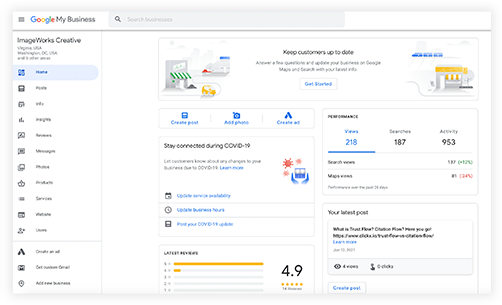 Google Business Profile
Cost:
$500 setup. See Plans below. We recommend you have a blogging plan as well.
Features
Small
Medium
Big
Initial & ongoing setup & optimization
 
 
 
Posts per month

(Text updates, events, polls, images, news etc.)

4 Total
8 Total
16 Total
Image GEO tagging
 
 
 
Live reporting
 
 
 
Premier Brand Authority Links
 
 
 
Local Link Building
 
10 Major Signals
20 Major Signals
Cost per month
$225
$375
$800
Chat with us to learn more about our Google Business Profile plans.