Social Media Content Sharing Plans
Is your business missing out on sharing helpful and educational content with your target market? Become your industry's go-to expert resource by sharing your knowledge, establishing your brand as a thought leader, adding your input, and ultimately growing your audience and raising your brand awareness.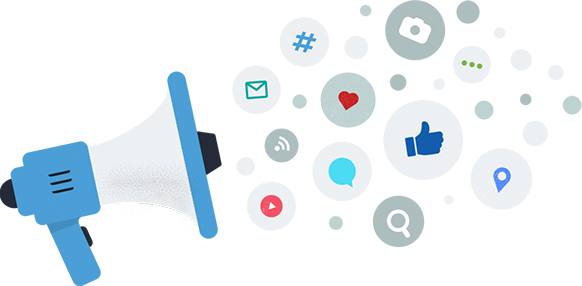 Content Sharing in Three Steps:
1

Find Engaging Content
We find relevant and engaging content in your industry. This includes videos, blog posts, photos, white papers, research articles, trending content, and more.
2

Formulate Your View
We write intros/summaries  for all content we share, asking your audience a question about each post that stimulates a conversation.
3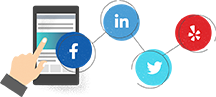 Share & Communicate
Lead the conversation on all social media. This includes but is not limited to email lists, your own blog, Facebook, LinkedIn and Twitter.
Content Sharing Plans
We will create and schedule original and shared content to engage with followers on up to 3 of your top social media sites - choose from Twitter, Facebook, LinkedIn, or use all! Also for a small cost you can add this content to your blog and even email list!
Posting Details:
We recommend a 60/40 blend of shared content that is helpful to your audience, and content from your blog and interior webpages to repurpose. If you do not have a blogging plan, head over here and look at some of our all new plans!
Optional:
Post the content also to your blog. $75 per
Create an email campaign to notify your list of the new content. $150-$300 pending platform and design needs.