Social Media Marketing Plans
Our social media marketing agency will help your business develop a voice, create a content sharing strategy, and provide you with award-winning social design. We will strategically align your audience's actions with the business objectives you want to accomplish.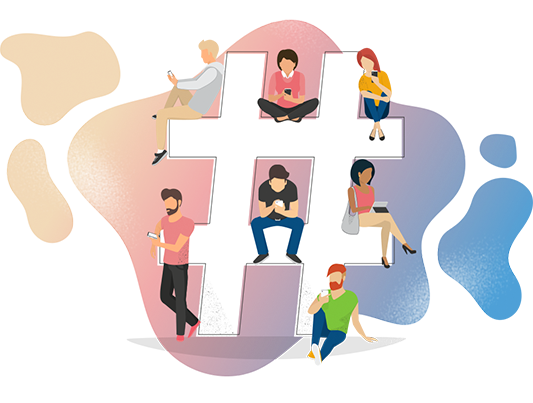 ---
Google My Business Optimization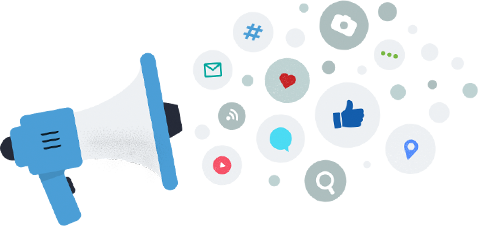 For Google My Business, our plans consist of optimizing your platform for one location and creating a posting strategy.
Initial setup or optimization of existing account. There is a lot to do for proper setup and a high score!
Post strategy. We will work with you to create a posting strategy that includes simple posts, shares, articles, images, updates, etc. For fluidity, we do this in advance. Choose from weekly, bi-monthly, or monthly posts.
Live reporting via our ImageWorks Insights tool.
Review setup and integration if requested. We can also help you respond to negative reviews.
Ongoing optimization. Google constantly changes this platform, so your profile needs frequent updates.
Cost:
$700 setup and from $150-600 per month pending your number of posts. We recommend you have a blogging plan as well.
Social Content Sharing Plans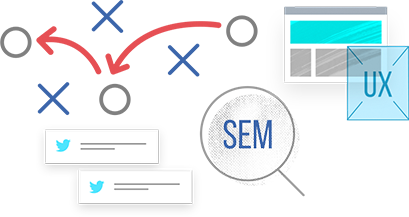 Is your business missing out on sharing content with the world? Become your industry's go-to expert resource by sharing your knowledge, establishing your brand as a thought leader, adding your input, and ultimately growing your audience and raising your brand awareness.
Content Sharing in Three Steps:
1
Find Engaging Content
We find relevant and engaging content in your industry. This includes videos, blog posts, photos, white papers, research articles, trending content, and more.
2
Formulate Your View
We write intros/summaries  for all content we share, asking your audience a question about each post that stimulates a conversation.
3
Share & Communicate
Lead the conversation on all social media. This includes but is not limited to email lists, your own blog, Facebook, LinkedIn and Twitter.
Content Sharing Plans
We will create and schedule original and shared content to engage with followers on up to 3 of your top social media sites - choose from Twitter, Facebook, LinkedIn, or use all! Also for a small cost you can add this content to your blog and even email list! 
*You can also share any post on your blog for $35 each.
Posting Details:
This 50/50 plan is 50% shared content and 50% original content that we develop or your team provides (percentages can be adjusted).
Posts Include:
Original content* (photos, videos, PDFs, slideshows, infographics, success stories, products, articles, promotions)
Story posts
Content sharing from relevant industry news and resources
Re-purposing your website and blog content
Optional:
Post the content also to your blog. $50 per
Create and email campaign to notify your list of the new content. (Call or email us to discuss, as costs vary pending your email platform) 
Original Content:
Original content will either be provided or be created by us at an additional cost. (see blogging plans on tab above) Post totals are per media type (Twitter, Facebook & LinkedIn). Here is some pricing to help you plan your social media marketing budget:
Infographics from $900 each
Original articles / blogs from $400 each
Videos from $2,500
Presentations from $1,200 (10-25 slides)
White papers and success stories: call to discuss