DISCOVERY & STRATEGY PLANNING
What makes your organization tick? How do you want your company to be perceived? Before designing a website, or any other branding project, you need to start with a strategy and a plan. Skipping this crucial step is an exercise in futility that will yield disappointing results.
The More You Know...
...the better your strategy. We have a simple, proven process for getting to know you, your business, your competitors, and your industry. Below, we'll tell you how it works.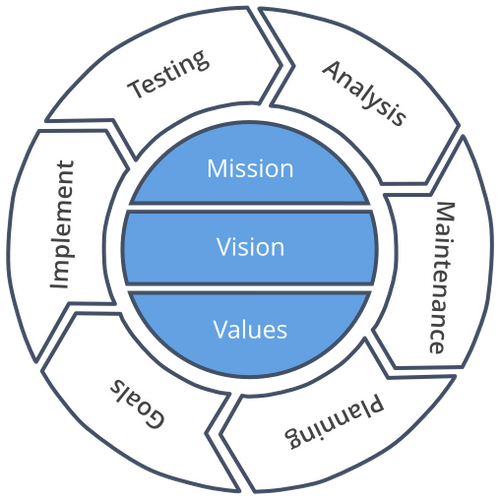 Planning Your Strategy & Implementing Your Vision
Identity & Mission It all starts with a chat. At our offices or yours, or even over a Google Hangout, we sit down over a cup of coffee and listen to your story.
Brand, Capabilities & Competition We discuss your brand and your competitors (in particular: what makes you special) and review all provided materials or decks.
Brand & Propositions Analysis Together, we analyze your mission and vision, as well as your services, products, and capabilities.
Keywords & Industry Research Then we discuss which keywords are relevant to your industry and how they will affect your content strategy (requires an SEO plan).
Usability & Navigation Next, we set to work planning or optimizing your website navigation based on the latest usability standards that are aligned with your conversion goals.
Goal Setting and Real Time Results Your goals will later be implemented in Google Analytics and our own marketing platform, ImageWorks Insights - your 24/7 window into how all your marketing, advertising, and branding activities are performing.
Start The Conversation
Are you ready to start planning your project? Let's start the discussion so we can learn your brand and business goals.