Local SEO & Google Business Profile Optimization (GBP)
Google Business Profile Map Ranking & SEO Plan
Best for:
B2C
Storefronts
Local Services Businesses
Local SEO is highly influenced by Google Business Profile and overall Google "Stack" optimization and management. For Google Business Profile (GBP), our plans consist of optimizing and promoting your platform for one location and creating a posting strategy. These are location-based marketing.
Included in our comprehensive local GPB SEO Plan:
Initial setup and/or optimization of existing or new GBP accounts. There is a lot to do for proper setup in order to gain and maintain a high GBP score.
Local SEO Audit and Strategy Planning for GBP
Full build out and your GBP along with ongoing monthly optimization. Local citation building, monitoring, and optimization. These are premium citations up to 60 or high domain rank listings and GEO specific citations.
Live reporting via our ImageWorks Insights tool.
Imagine the difference your business's reach will have!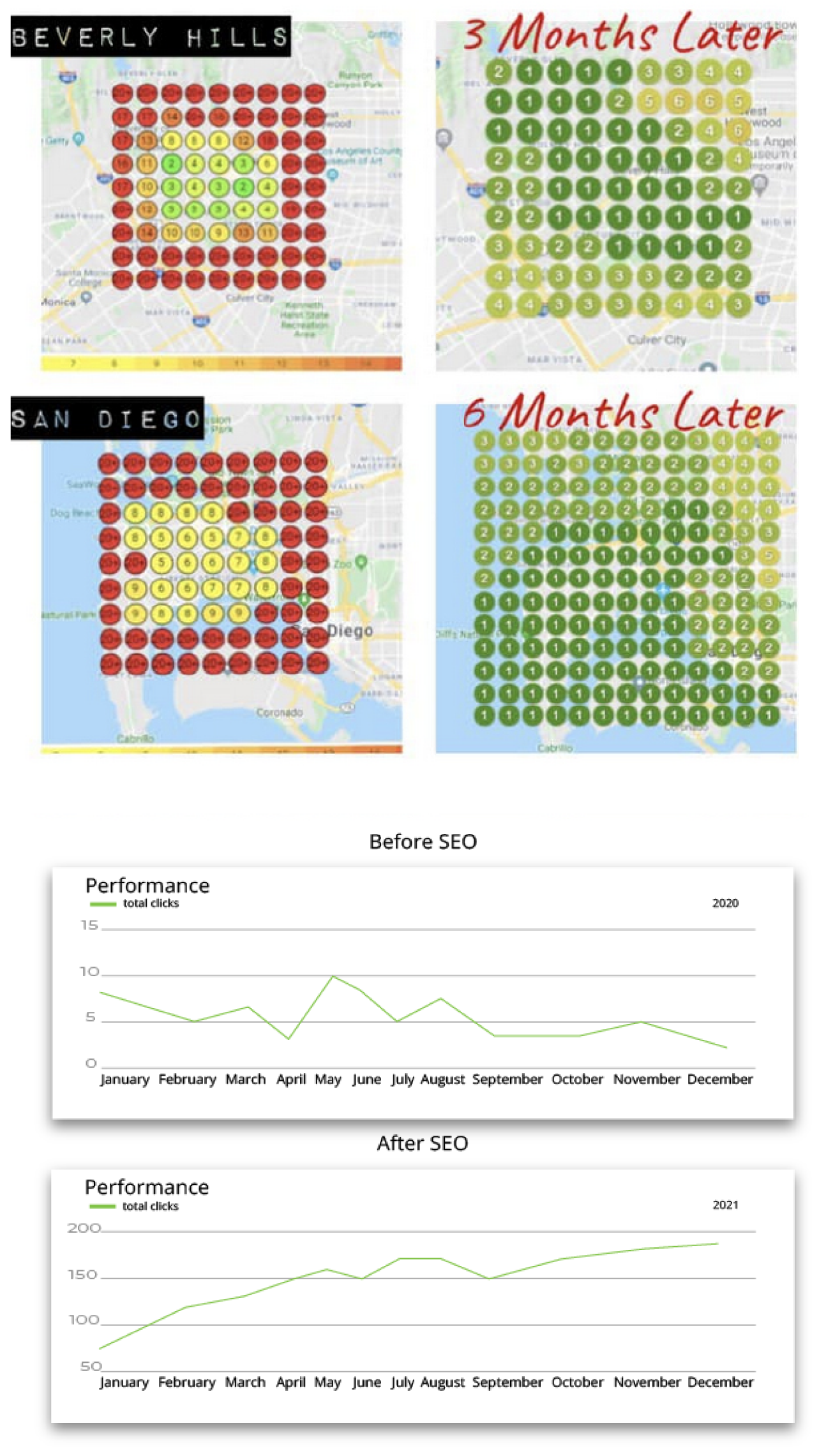 Add On Services
Local Website On-Page & Off-Page SEO Plan:
95% of our clients get this
Add in Keyword focused website SEO for your business for just @ $200 per month for your home page and just $100 per month per additonal subpages (internal) that have content about your products or services. (Completely different for location listings and GBP, see image below) as an add on to this plan. All pages are tracked live via our customer portal.
Specialty Niche Citation & Link Building Plan:
Highly Recommended for Medium and High Comp sites
What it means: A local citation is any online mention of the name, address, and phone number of a local business. Citations can occur on local business directories, on websites and apps, and on social platforms. Citations help internet users to discover businesses and can also impact search engine rankings. Our plan assures you are on the most popular citation sites and also that the listings are continually optimized for SEO value.
What we do: We build Specialty Niche and Branded Citations just for your business. High Domain ranking listings and links. An average of over 10 links per month! Just for your business type, area and Brand this adds more laser focused links to your site and increases your chances of ranking. The booster lets us build private hubs and build high quality links to greatly increase exposure ad relevance.
Why you need it: Because citations are a ranking component for SEO, you'll need this. Having your company included in reputable web directories provides signals to Google, increasing their confidence that your company exists.
Service Example: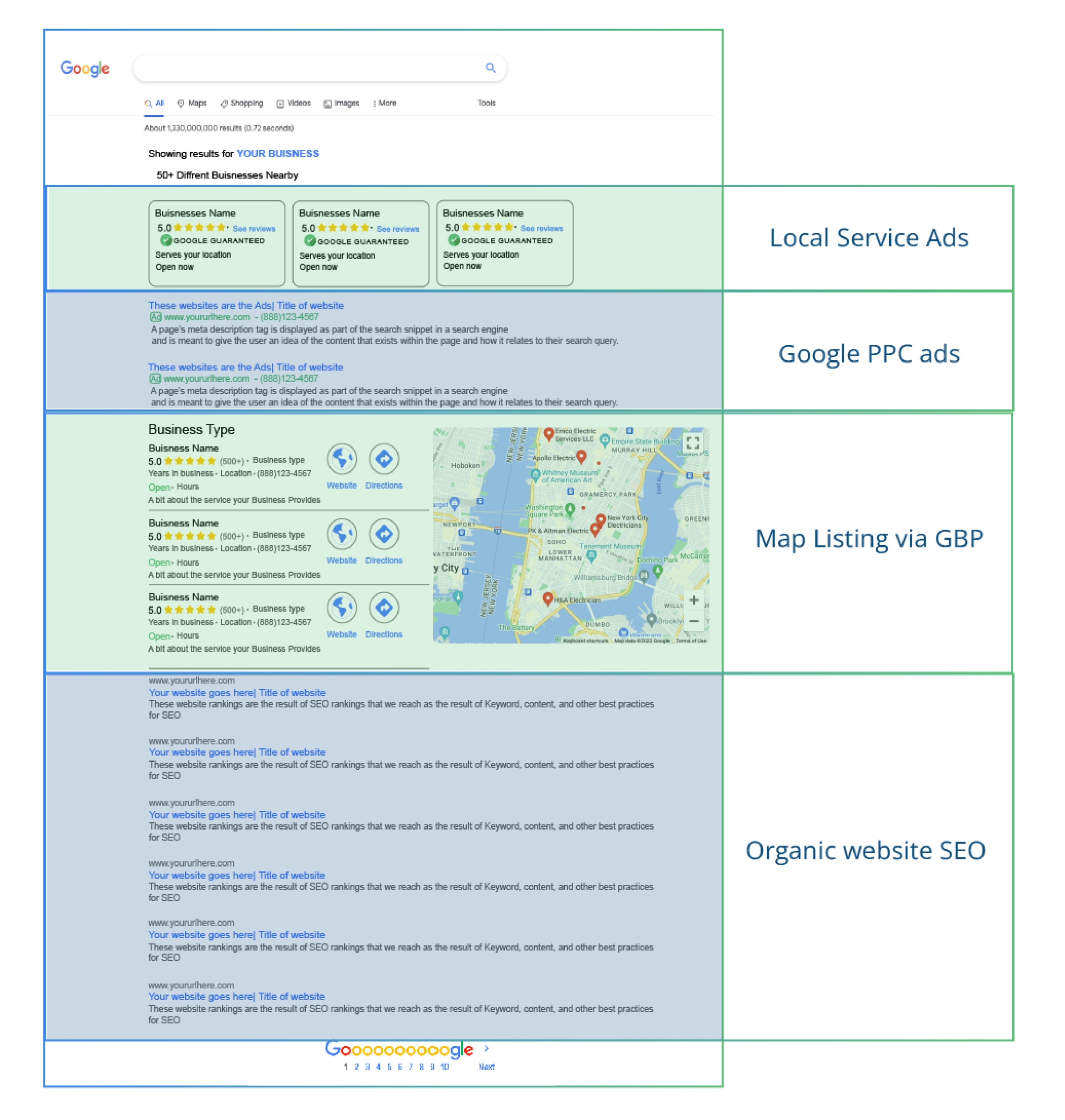 Google Business Profile Map Ranking & SEO Plan
GBP Detailed Listing Optimization and Brand Boost
| | |
| --- | --- |
| GMB Listing Optimization | Extensive optimization of the GBP platform utilizing best current development practices |
| Write 500 Word GMB Site Content | We will fill in and optimize your GBP for maximum exposure on Google and publish site content within the Google Business Profile |
| Add Service Areas | We will add up to 20 optimized service areas relevent to your business |
| GMB Services (10) | Google allows us to add up to 10 service and product categories to optimize the profile and make it relevent to your audience and business model |
| GMB Description Posting | Write an optimized and tailored description that fits your niche and tells your audience what you're all about |
| Write 10x 150 Word GMB Posts | We will write and publish 10 posts with up to 150 words each to optimize and fill in the Google Business Profile |
| Publish GMB Photos and Posts | "On-Listing" optimization is required to increase the listing's authority and keyword relevance. For example, optimized descriptions, services, products, posts, images, links, and so on. 1-2 posts per month for a total of 15 (you can add more for $25 per post) |
| GMB Q&A's (10) | Google displays searcher questions and allows business page managers to publicly respond. We'll keep an eye on them and respond as needed to keep viewers informed about any questions they may have |
| Yelp Optimization (Domain Email Required to Claim) | We'll improve your Yelp with the latest optimization practices to boost local signals and your online reputation (domain email required to claim) |
| Bing Places - Claim and Optimize | We will claim and optimize your Bing Places |
| Waze Business Submission | Your Waze Business submission will be handled by us. With location-based discovery, we use Waze to increase store visits. Get your business in front of customers who are driving nearby or looking for directions on Waze |
| Alignable Business Submission | We'll take care of your Alignable Business Submission so you can build trust and get referrals |
| Monster Profile - Claim and Optimize | We will claim and optimize your Monster Profile |
| Eventbrite Profile and Event Link | We'll take care of your Alignable Business Submission so you can build trust and get referrals |
| Custom List Creation + Local Signal Creation | Create a fully customized list of link and signal opportunities focusing on sources particular to your sector and location, and then research, compile, create, and submit it as a bonus. |
Social & Local Link & Signal Building
| | |
| --- | --- |
| Niche Citations or Custom Signals | Based on the links and brand mentions of the top-ranking competitors, we create a custom list of link opportunities. Then we create those signals and connections. |
| Local Article Submissions | Local Article Submission is an additional Custom Signals feature that allows for signals to be manually created/submitted in order to take advantage of longer form content. These could be on any local and niche relevant site that we find to be useful based on competitive research. |
| Submit Link URLs to Indexers | Submitting your created citations to an indexer is an effective way to increase indexation rates. However, we do not stop there. We compile a list of all LIVE backlinks created throughout the month and double submit them for Google crawlers to index using two different indexing tools. All of our created citations go through a double round of indexation submission, which often results in an additional 10% or more of properties being picked up in index! |
| Create and Optimize Niche Network | To improve your trust flow, we will create and optimize Niche Network Signals with social or citation level mentions of your brand. |
| GMB PBN Map Embeds with NAP Mentions | These are secondary link building tools that provide an additional channel for spreading link equity from Private Networks. We use these for backlinks as well as another location to share/embed the maps listing for brand authority and keyword relevance. They improve trust flow by adding valuable location signals to your branded content, which is keyword optimized and placed on trusted networks. |
| Social Power-Up Links | We create social hubs that connect to your branded accounts and push general private network links to bring link equity to your website safely. Excellent for SEO, online reputation management (ORM), and ranking. |
| Google Authority Stack | This is part of a niche-building and reputation-building strategy that includes a publicly indexable Google Drive stack with 10+ properties, multiple HTML cloud links on Google Cloud and Amazon S3 with intelligently optimized Google.sites with Google Stack embeds, and intelligently optimized Google.sites with Google Stack embeds. 10 Tier 2 High TF Network Links are included to help boost the stack's performance. |
| Do-Follow News Release | We can create a News Release with 300+ News and Media Outlets that is 100% Editorial and Approval Control, Completely Written for You using Semantic Optimized Keywords and Titles, and Includes a Photo Logo if you create one every quarter. This gives you the most bang for your buck by maximizing your SEO impact. |
| Other Strategies | Our GBP campaigns are based on a holistic strategy that considers proximity, brand prominence, and keyword relevance. Our tests have shown that in order to maintain ranking results, these three areas must be consistently improved throughout the life of the business/project, particularly in more competitive areas/populations/niches/keywords. |