Search Engine Optimization (SEO)
We start by planning your SEO content strategy and matching it to keywords most likely to drive in relevant traffic using our suite of top rated SEO tools.
Managed "White Hat" White hat SEO is the body of approved search engine optimization tactics designed to increase a website's position on a search engine results page (SERP). Search engine results that appear as a result of approved methods, rather than payment or trickery, are referred to as organic search results. Ongoing SEO
Most popular, as most site traffic is focused on the top 5 pages. 5 Core Pages (25 total Keywords).
Additional Pages (5 Keywords per page)
Larger websites need more keywords to cover their offerings. You can scale to size and customize your plan accordingly.
Ongoing SEO Worked On Every Month
It is important to realize in the era of "bots", hackers, spiders, etc. that all websites will have and continue to get errors that need to be handled . Even a slight change in Google Algorithm can affect your overall rankings. We use our own SEO formula for ongoing optimization that keeps in mind Google's best white tactics.
Ongoing Keyword Optimization & SEO Monitoring for Enrolled Pages.
Basic Citation Building & Optimization. (Via the 4 largest Data Aggregators)
Site Audits & Site Health Optimization
Continued Technical SEO
Optimize Google Business Profile & Google Search Console
Build out your Google SEO Stack
Ongoing Keyword Optimization & SEO Monitoring for Enrolled Pages
Technical SEO Optimization
Optimize Images for SEO
Create Internal Linking Structures
Online Account & Access to Our Back-End Software: ImageWorks Insights.
Google Meet Reviews with our team (on request) up to once per month!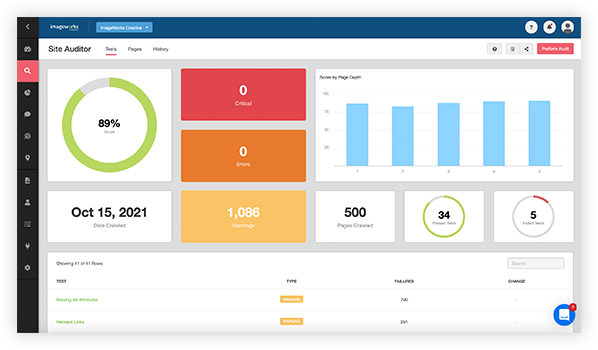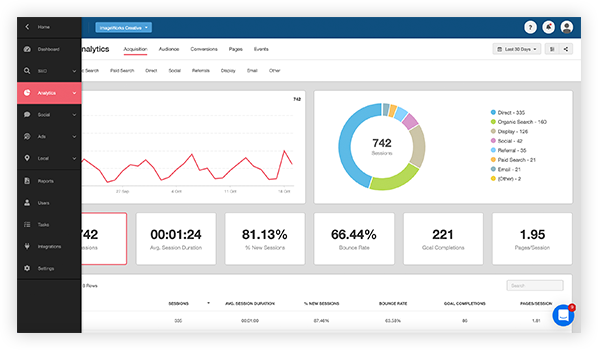 Citation Building & Boosting Plan
A local citation is any online mention of the name, address, and phone number of a local business. Citations can occur on local business directories, on websites and apps, and on social platforms. Citations help Internet users to discover businesses and can also impact search engine rankings. Our plan assures you are on the most popular citation sites and also that the listings are continually optimized for SEO value.
Specialty Niche & Branded Citation Building & Boostering
Just for your business type, area and Brand this adds more laser focused links to your site and increases your chances of ranking. The booster lets us build mini private hubs to greatly increase exposure and relevance. 
Link Building Plans
Fully Managed Monthly Link Building
Our managed link building service  goes beyond direct targeting. We include deep link building in every campaign to create a complex link network, designed to capture more organic traffic and longtail search opportunities.
High Referring Domain (RD) Links
(All domains are ranked from below 1 up to 10). High RD link building brings more powerful results, because more referring domains generally equates to higher authority, trust, and quality. Once you purchase the high referring domain backlink, it's yours forever.
Custom "Signals" Link Building
By reverse-engineering your top-ranking competitor's backlinks and brand mentions, our custom signals team finds the relevant sites and link-building opportunities that propel sustained SERP rankings and increased performance.
Affordable PBN Linking & Map Embeds. (Private Blog Network)
When you place an order for private links our team goes to work creating a relevant article based on the information you submit using the link info form. Each article is structured for best SEO practices including H tags and LSI keywords.
High Quality Guest Posting
Drive real results for clients with our quality guest posts. These are premium guest posts on authentic sites,You'll never get a low-quality link. Every guest post is published on a site with at least 1,000 monthly visitors and 50 referring domains.