Outbound Marketing Services
Email Marketing Services
Email marketing is the top marketing strategy for most businesses of various sizes. Not only does it deliver a high ROI (as high as 50 to 1!), it's efficient and affordable. Email marketing is a great way to ensure your message stays in front of your audience in a medium they usually check daily, if not hourly.
Email Marketing via Monthly Newsletters
Stay in Front of Your Audience with Content that Matters! These email marketing campaigns can be sent to various audiences, including:
Prospects
Vendors/Partners
Existing Clients
Employees
We use existing content such as blogs, articles, subpages, photos, case studies, events, white papers and guides, videos and infographics, and resources to share from industry sources. If you want new content each month it is best to subscribe to one of our blogging plans here.
Monthly Newsletter Campaigns
Include layout, design, coding, minor copy optimization, support or broadcast via an approved email platform and reporting.
$500/month
Book a call to discuss.
Email Marketing Blasts
Email blasts are the best way to encourage interested prospects to take action. These are sent to your customers and/or prospects and include relevant information and special deals exclusive to that audience. We can help you build your prospect list by adding sign-up forms and lead magnets on your website and social media platforms. We will design, create a layout, code, and distribute emails as needed.
Cost ranges from $300- $700 per blast pending length and complexity. Bulk discount available. Call us at 703-378-0000 for exact pricing and details.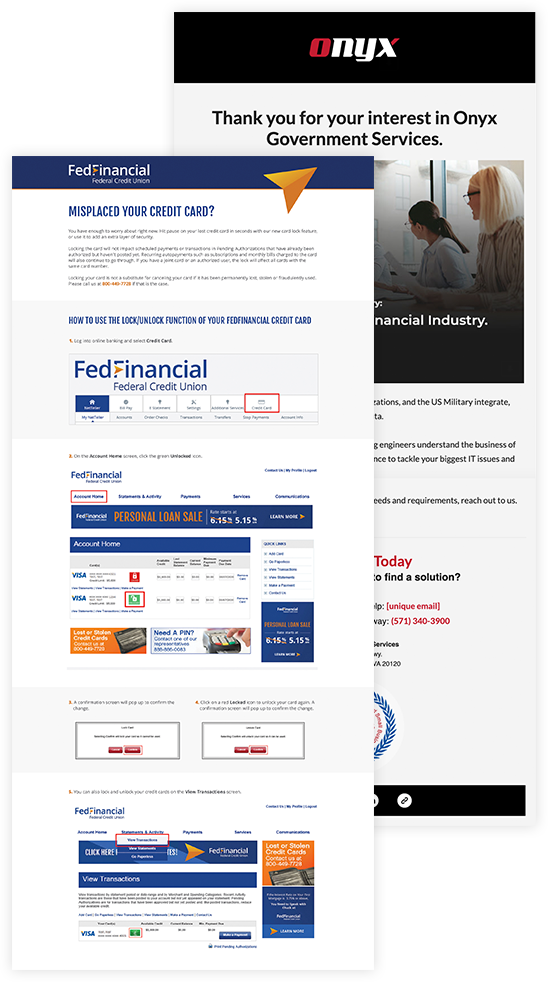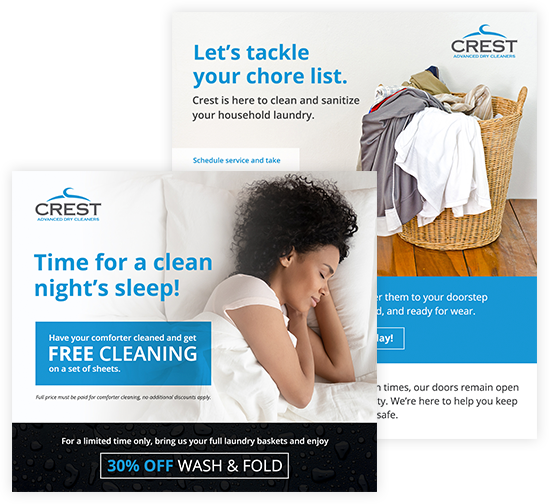 Review & Reward Marketing
We use an intelligence software tool with a built-in AI to target both existing and new customers and encourage them to review your business on the main review platforms, while also stimulating new sales through offers and rewards. We are able to filter out negative reviews and make you aware of any reputational issues before they become seen publicly in most cases. This plan is affordable and almost certainly will grow your business! Pricing from $400 per month.
Direct Mail & Media Advertising Plans
We can design direct mail pieces and Ads to be placed in any type of newspaper, websites, blogs,magazine, trade show guide, etc. We charge a flat fee plus and percentage of the ad budget based on your needs and budget.
Sales AI Lead Generation
Using the latest Sales AI engines we are able to create custom lists based on your target market and set up email and LinkedIN warming & nurturing campaigns to laser focused audiences to fit your niche.
Here is what you get:
Strategy Planning & Onboarding & Setup
200-1,000 Prospects / month
Email + LinkedIn Automation
AutoProspect
Writing a Prospect Warming Journey Sequences for both LinkedIn and email based on best conversion tactics.
Automatic Follow Ups
Auto P2P Email & LinkedIn Warming
Bi-Monthly Team Strategy & Optimization Meets (6 months included, extra can be added as needed)
There is a $1,500 setup fee and your monthly cost changes based on prospects amount and number of campaigns.