Web Services Overview
Website Design Services
Award-Winning, Results-Oriented, Web Design Company
Ready for a best-in-class, custom-built website that focuses on user experience, conversion goals, and a true content strategy? ImageWorks is a top web design agency that has been helping businesses since the dawn of mainstream website development in 1996! Our websites are engaging, forward-thinking, and built for results.
Explore some of our recent website designs!
WHY...
do you need a new or refreshed website?
Your website is often the #1 factor affecting your brand image. More than a physical location or a sign on a building, your website is seen the world over and is crucial to any company's success. Most users form an opinion about your business on the website alone. What does your website say about your business?
WHY...
should you choose ImageWorks?
ImageWorks is a web design company that has been building websites since 1996. We are a super-talented team in a boutique agency setting that is focused on your business and your success. With streamlined processes, creative minds, and transparent pricing, we take your brand to the next level.
How do we build amazing websites?
All of our web design and development services start with strategy and goal planning. We want to get to know you and work with you as collaborative partners! Our process goes something like this:

02 Write
Our writers draft stellar content for your homepage and plan a conversion-focused sitemap and menu. We make sure to craft an authentic voice for your unique brand and impress your customers with how your "story" is told and offerings explained.
03 Design
Then our UX designers and creative team get to work! Our web designs support and enhance your message. From animations, custom illustrations to advanced editing of stock photography, we make your website shine. We can even coordinate photoshoots and video shoots to capture engaging images of your team, office, or products and services in action.
04 Launch
With the text and graphics laid out beautifully, our team of coders turn your dream design into a fully-responsive website.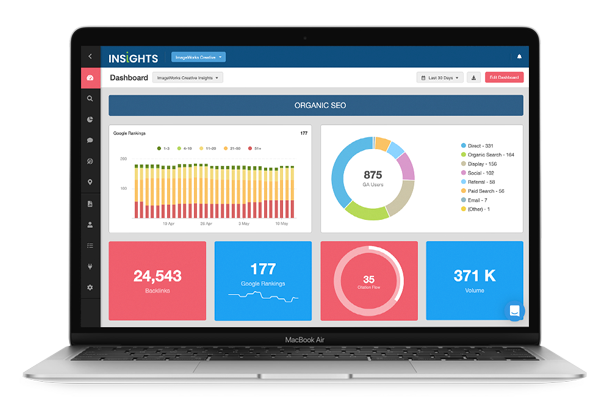 It looks great, but does it convert?
When we launch a website, we are just getting started. Our custom website and marketing performance portal monitors, measures, and reports real user behavior of your website and marketing activities, 24/7! If anything could look or function better, we make it right through continual website evolution and improvement. Our clients always tell us we are the best web design company they have ever worked with!
It all starts with a Plan and a Strategy for Website Success!
Identity & Mission
It all starts with a conversation. At our offices or yours, or even over a Google Meet, we sit down and listen to your story and plan your brand voice, define your customer persona, and desired experience.
Brand, Capabilities & Competition
We discuss your brand and your competitors (in particular: what makes you special) and review all provided materials or decks.
Keywords & Content Direction
We discuss which keywords are relevant to your industry and how they will affect your content strategy (requires an SEO plan).
Usability & Navigation
Next, we set to work planning or optimizing your website navigation based on the latest usability standards that are aligned with your conversion goals.
Goal Setting and Real Time Results
Your goals will later be implemented in Google Analytics and our own marketing platform, ImageWorks Insights - your 24/7 window into how all your marketing, advertising, and branding activities are performing.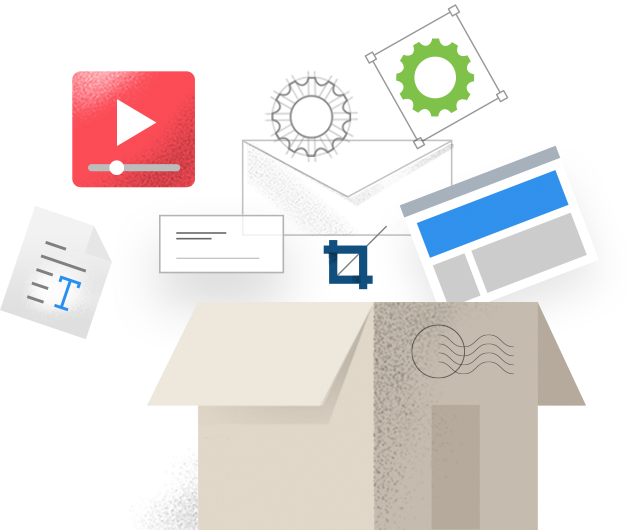 We're a one-stop-shop for all your web services.
Ongoing website maintenance and UX optimization
Business-class website hosting
Portal, database, intranet, and ecommerce development
Security updates, website health optimization, cyberattack prevention, and website backups
Analytics and performance reporting
Third-party CRM, sales, tracking, and advertising integrations
Copywriting & Conversion Optimization
Landing Pages
How much does it all cost?
And if you just need a little help,

our website redesign services may be the best option.
We'll tweak and improve your existing website, from small fixes to complete website redesigns and overhauls. We can work with the "good bones" of your existing content management system (CMS) to add more sizzle, strategy, and UX enhancements that make it shine.