Custom Website Design Services
See our Web Design Plans & Pricing
Ready for a best-in-class, custom-built website that focuses on user experience, conversion goals, and a true content strategy? ImageWorks is a top award-winning web design agency that has been helping businesses since the dawn of mainstream web 2.0 in 1996! Our websites are engaging, forward-thinking, and built for results.
Explore some of our recent website designs!
WHY...
do you need a new or refreshed website?
Your website is often the #1 factor affecting your brand image. More than a physical location or a sign on a building, your website is seen the world over and is crucial to any company's success. Most users form an opinion about your business on the website alone. What does your website say about your business?
WHY...
should you choose ImageWorks?
ImageWorks is a web design company that has been building websites since 1996. We are a super-talented team in a boutique agency setting that is focused on your business and your success. With streamlined processes, creative minds, and transparent pricing, we take your brand to the next level.
It all starts with a Plan and a Strategy for Website Success!
Identity & Mission
It all starts with a conversation. At our offices or yours, or even over a Google Meet, we sit down and listen to your story and plan your brand voice, define your customer persona, and desired experience.
Brand, Capabilities & Competition
We discuss your brand and your competitors (in particular: what makes you special) and review all provided materials or decks.
Keywords & Content Direction
We discuss which keywords are relevant to your industry and how they will affect your content strategy (requires an SEO plan).
Usability & Navigation
Next, we set to work planning or optimizing your website navigation based on the latest usability standards that are aligned with your conversion goals.
Goal Setting and Real Time Results
Your goals will later be implemented in Google Analytics and our own marketing platform, ImageWorks Insights - your 24/7 window into how all your marketing, advertising, and branding activities are performing.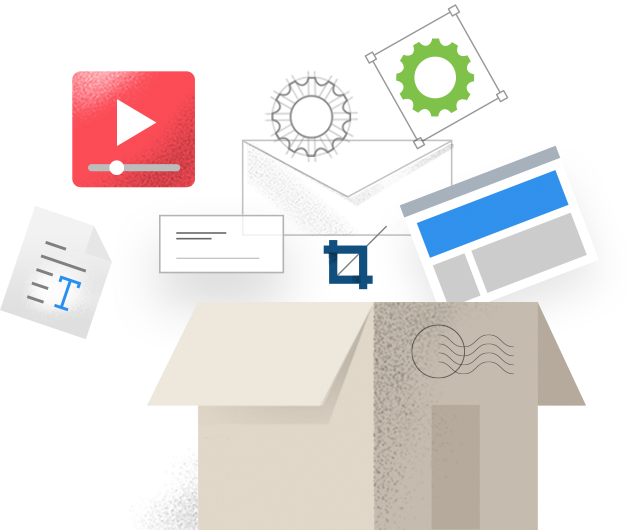 We're a one-stop-shop for all your custom web design & development services.
Ongoing website maintenance and UX optimization
Business-class website hosting
Portal, database, intranet, and ecommerce development
Security updates, website health optimization, cyberattack prevention, and website backups
Analytics and performance reporting
Third-party CRM, sales, tracking, and advertising integrations
Copywriting & Conversion Optimization
Landing Pages
How much does it all cost?
And if you just need a little help,

our website redesign services may be the best option.
We'll tweak and improve your existing website, from small fixes to complete website redesigns and overhauls. We can work with the "good bones" of your existing content management system (CMS) to add more sizzle, strategy, and UX enhancements that make it shine.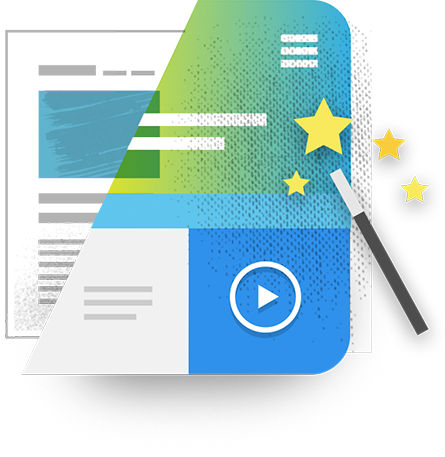 We're a full-service creative & web design agency with over 25 Years in business and over 1,200 successful projects under our belt! 
Imageworks is one of the most experienced web design companies in the world—we were founded at the dawn of Web 1.0! Our expertise and our passion for web design set us apart from other agencies. 
Continual Website Improvement & UX Optimization

Stagnate or create? The choice is clear. We won't build you a website and then leave you to fend for yourself. Our team helps with ongoing maintenance and continuous optimization.

Portal, Database, Intranet, & eCommerce Development

Add additional features to your website, like an employee-only portal or an entire online shopping store. We can build, implement, and market these features for your business.

Business Class Website Hosting 

Using enterprise-level web hosting and blazing-fast web servers, your website will have unmatched uptime and be quick and snappy for visitors.

Analytics & Performance Reporting

Using our analytics and performance reporting integrations, you'll be able to keep track of your website's performance, how many visitors you have, which pages they're going to, and so much more.

Security Updates, Health Checks, Cyber Attack Prevention, & Backups

We take security very seriously and will implement best practice security considerations to ensure your website doesn't get compromised or hacked.

CRM, Sales Tracking, & Advertising Integrations

Implement third-party CRMs or sales tracking systems to know exactly how a prospect turns into a customer. For advertising, we can help you set up website tracking for conversions, website visits, and more.

Copywriting & Conversion Optimization

Our team will help your company optimize your sales pages and website content for higher conversion rates and improved response rates.

Landing Pages

When it comes to showcasing one of your products, services, or promotions, our team will help you build customized landing pages that convert.
Why should you invest in custom web design & development?
Investing in a truly custom web design design allows you to have access to a trusted, experienced partner who's built industry-leading websites in the past and understands exactly what it takes to succeed and thrive online in today's competitive marketplace.
With a web design and development company like ImageWorks, you'll immediately boost your customer experiences, optimize your existing processes and systems online, and have the ability to make more sales or gain more leads through conversion rate optimization (CRO) efforts.
WordPress website design?
Custom WordPress web design is a process that makes use of the flexible and user-friendly features of WordPress to create a website design that is tailored to the unique needs and goals of your business. With this approach, you can get an optimized design with custom features that cater directly to customers and make it easy for them to navigate your website.