Landing Page Design
Use landing pages for better conversions by allowing your customers to focus on a single offer or interest with ability to track & measure the success of each campaign.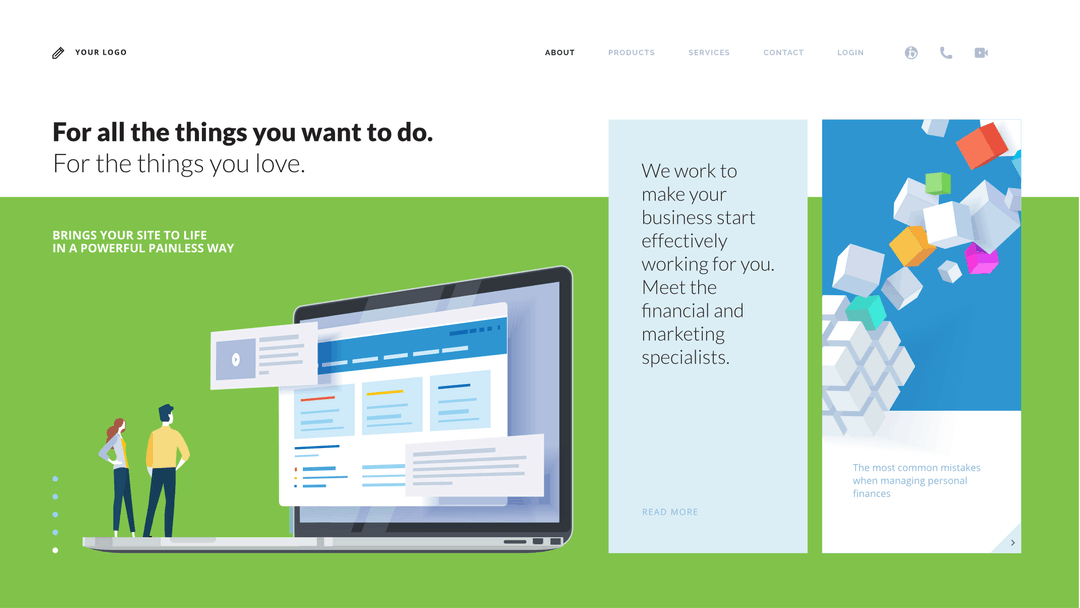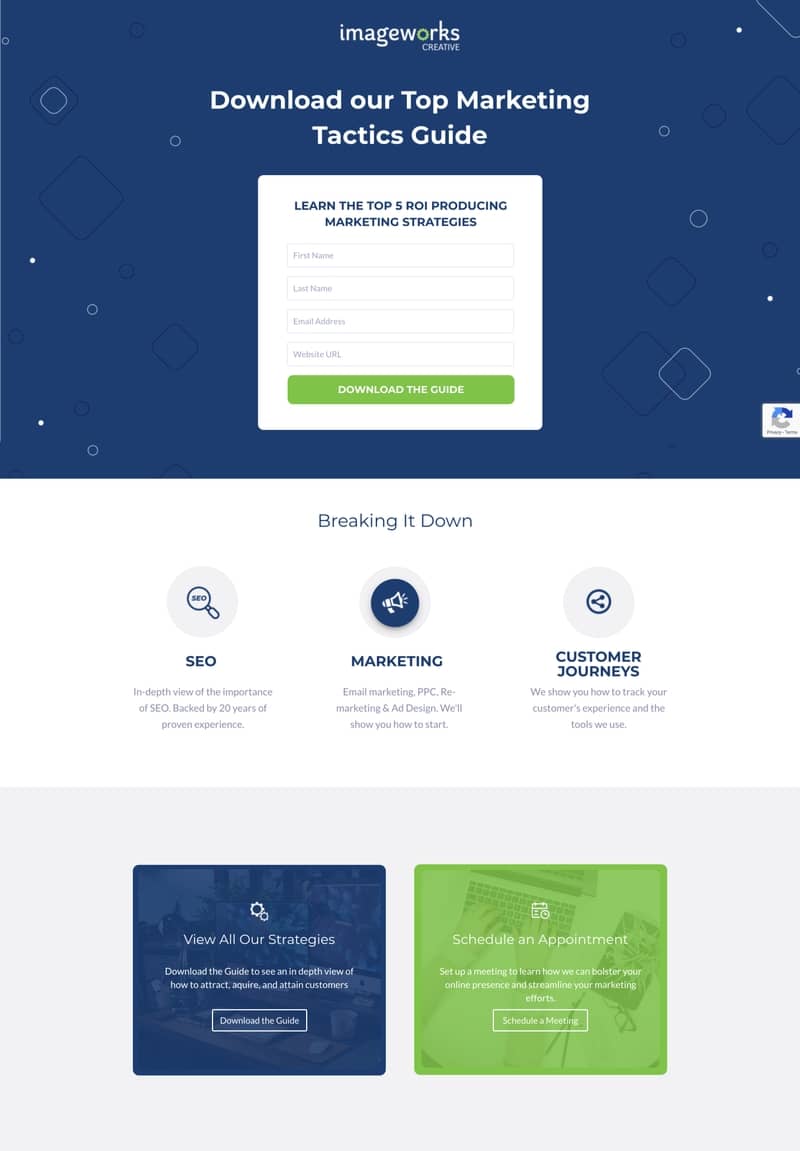 Custom Landing Page Design That Converts
A landing page is usually a single page focused on a specific conversion or goal. These pages are used to compel action by a user and then track promotions, sales, awareness campaigns, announcements, webinars, events and more.
Landing pages are most often designed to work in tandem with an email or advertising campaign, so that the page on your site where a user first lands is tied specifically to the messaging of the campaign (making them great for A/B testing and evaluating different messages and calls-to-action).
What are you waiting for! Get in touch and start ramping up conversions with intelligent subpage and landing page design from ImageWorks.
Did you Know?
Imageworks offers FREE landing pages design with our Google and Facebook PPC Program. The cost of our program is exceedingly affordable and includes set up, strategy planning, creating all of the above and continued management and optimization of the program as well as 24/7 online access to your dashboard! We prefer not to share this online so contact us here or call us at 703.928.7309.