3 Ways To Use Video In Your Marketing Strategy
Posted by ImageWorks Creative Team
June 26, 2020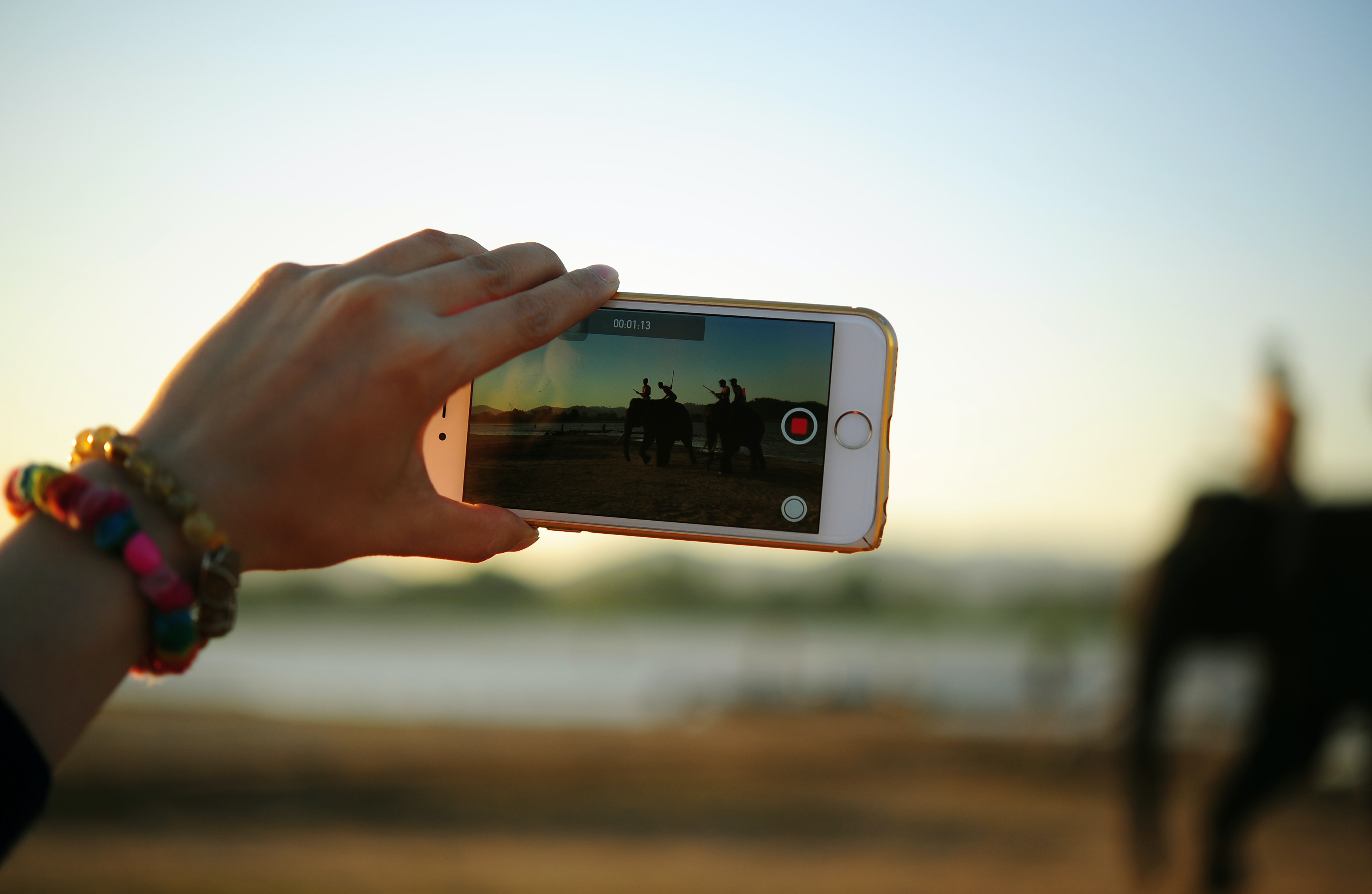 In 2020, it goes without saying that one of the most effective ways to market to any audience is via video. And not just the ads between TV shows. There are lots of different ways in which video is consumed by many different generations around the world.
Using video to create a marketing message is effective because it is to the point, visual, and you can include a lot of information in a short amount of time. Video marketing has been tried and tested over the last few years, and we know that some approaches work better than others.
A concise digital marketing strategy is always the most effective, and once you are clear on what your message is, and which people you are looking to sell your products and services to, video creation can begin.
So, here are three different ways in which you can use video in your marketing strategy, and some ideas on how to make this work.
Social Media Marketing
Why Is It Important?
There has been a significant rise in social media use in recent years, there's no denying it. No matter what platform is preferred by a user, there is an opportunity for businesses to share their products and services via numerous outlets, and it might be more of a necessity than other forms of marketing. If you aren't on social media as a business, then people might lose confidence in you quickly, and you may even lose your customers in the long run.
Customers like to use social media to contact and ask questions, and are reportedly using social media more frequently than traditional forms of contact such as telephone or email. The speed in which social media can be used to communicate with others is the appeal here, so a fast response rate is quite important.
What Works Best
When it comes to video on social media, it is common for businesses to use short attention-grabbing clips that lead you to either longer video or further information about the product and services.
Many companies have found success with short Instagram videos showing exactly what a product or service can do, and a link to buy. It sounds incredibly simple, but getting this right takes some marketing experience, and with a professional creating these videos for you, you will find engagement is higher and results on conversions are positive.
People tend to scroll through social media quickly, so the competition for attention is high. This means that figuring out exactly who your customers are and tailoring your videos to them is quite important. With technology as advanced as it is now, there are many tools that you can access easily to create fantastic videos.
Age Matters
From lighting to video recording equipment, there is everything you need at your fingertips, but a lot depends on the look you're going for and the generation you are targeting.
For example, if you are marketing to Millennials, you will want to make sure your videos are professional and attention-grabbing, but Gen Z is much more likely to respond to an authentic home-made feel that they can trust.
Product placement and ads are a specific way of marketing that will need a specific skill set to manage. It's all well and good trying to place an ad on YouTube, but knowing exactly how to use an ad account via this platform is essential.
The younger generations are now tuned into platforms such as TikTok and this mustn't be overlooked either. Far from being just a platform for dancing and singing to different trends, many businesses are successfully using this platform to market to the younger generation as well.
How To Remain In The Timeline
One of the most effective ways of marketing via social media is to create a longer piece of content, either via a YouTube video or posted on your very own website, and pick some attention-grabbing clips from this piece of content. Once you have each of the smaller pieces of content you can then share regularly and consistently, while gaining plenty of views, which will hopefully convert into watching the longer piece of content.
This is how you remain in people's timelines. Many large businesses have gained traction and become much more successful via this method. Of course, hiring marketing professionals to execute this particular method is also advisable.
Content Creation & Sharing Information
Why Sharing Is Good
Sharing information about how your business works, how you make your products or provide your services, and how your existing customers respond and appreciate this, is a tried and tested marketing strategy that works.
Potential customers love watching what they are going to be paying for, and appreciate the information when it comes to using products or services, or working out how to do the same at home. For example, somebody that sells cooking utensils would do very well to create videos on how to use these tools and create masterpieces from scratch.
This means that potential customers and past customers can see the products in use, gain information and insight into what they can do at home, and feel confident in the product at the same time.
Trust Is Important
Becoming the authority in your field is an excellent advantage when it comes to your video marketing efforts. Sitting down and sharing what you know isn't giving the game away, it just means bringing more like-minded people to your audience.
This extends to researching and receiving a detailed insight into the way your business runs. It is, without a doubt, a clever and effective digital marketing strategy. It isn't necessarily something that will happen overnight, this one is much more of a slow burn. Being consistent and sharing knowledge regularly builds a following and a base of potential customers and clients, who will over time come to trust your voice.
Building a Brand
Communication Matters
When it comes to branding of a business, we tend to think about the logo and the Website, which certainly are an important part of any marketing strategy and should not be overlooked.
Still, whether you are selling a small handmade product or a multinational trading company, keeping a close check on your branding, your message, and exactly how you intend to communicate this message to your customers and audience, is important.
Your branding runs through everything that you do, and using video can clearly, quickly and concisely communicate your message better than any other medium. These messages and ways of sharing information that are on-brand and authentic can be posted via different platforms, either directly or put out as content for others to discover, and ultimately act as the opportunity to showcase your business and products or services.
The Importance of Your Message
This is important during networking and speaking to potential customers. When it comes to ensuring that you get your message across, then videos on your website, social media channels, and even via direct emails are incredibly effective.
Digital marketing gives us the opportunity to gain access to billions of people and potential sales worldwide, and not only share our knowledge, but our branding and message at the same time.
Just remember that it is important to have a clear, strong message, know your customer well, and gain professional advice on exactly how to execute the creation and sharing of this medium. Your marketing strategy will be all-encompassing, and whilst video is a large portion of that, the whole strategy needs to work well together.
Never Stop Learning
There are studies and information that can give you the technical data required, and the mistakes that have been made in the past can be a lesson for you. Reading up on how others have approached this digital marketing technique and how you can gain inspiration from them is a great idea.
Creating videos for your business should be interesting as well and the enjoyment will shine through your work, especially if you have fun behind the scenes.
by Darya Jandossova Troncoso
Darya Jandossova Troncoso is a Content Manager at Kdan Mobile.She is passionate about writing, traveling and art. Darya is also an editor of two digital marketing blogs - MarketSplash and MarketTap, where she shares her insights with other link-minded readers and marketing enthusiasts.