7 Signs That It Is Time To Redesign Your Website in 2023
Posted by ImageWorks Creative Team
December 08, 2022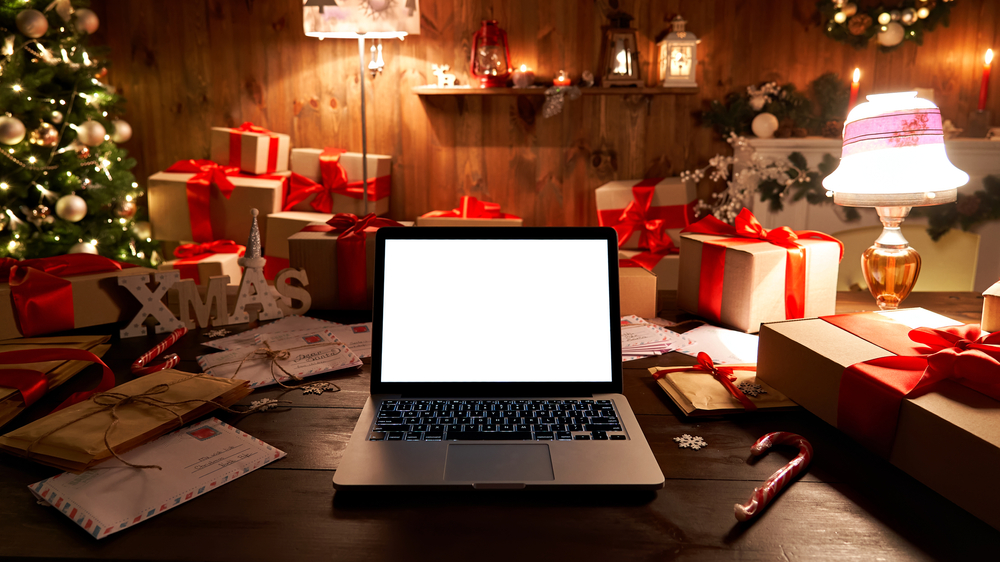 Redesigning your entire website from scratch can be a great undertaking that requires lots of time, energy, and effort, especially if just before or after the holidays. 
However, responsive web design services can help you thrive, especially as the new year is right around the corner. A poorly designed website can result in visitors quickly bouncing from your website and going back to Google to find one that is better designed. This can result in a loss of potential business that can have a significant impact on your bottom line.
In this article, we'll dive deeper into some of the signs that you might need a completely redesigned website.
User-friendliness 🙌
A user-friendly website takes audience navigation and accessibility into account. For example, by employing breadcrumb navigation, you can help your visitors understand exactly where they are in relation to other pages on the website. This can help them navigate back to any other page as needed. Additionally, a search bar function can be extremely helpful in getting them quick access to a specific page that they have in mind. Accessibility refers to the website being easy to consume for all visitors. This is possible by making changes to how large the font is, video captions, and whether or not the color patterns make it easier to consume content on the page.
Too static 📺
A visually interesting website should consist of compelling images and videos, "hover-over-elements" that reveal more information, and a dynamic visual component that makes visitors comfortable and compelled enough to stay on the site for long periods of time.
Outdated branding 👴
If your website doesn't reflect your current business goals and weave the arc of your own narrative, then it is time for a website re-haul. Regardless, the new year is a great opportunity for a brand re-haul. This means adding new information about your business or new offerings and making sure your target audience knows what you are selling for the new year.
Decreasing conversion rate
If you have noticed that you aren't generating sales from the same amount of traffic you have been obtaining, then this means your website is not pulling through in actual conversions. There are a few things you will want to track:
Donations: If you are a non-profit, donations are your main form of conversion. By making your donation form more accessible across the different web pages via a navigation bar or links, you can increase conversions.

Purchases: Online, e-commerce stores live and die off of the purchasing rate. By making your web design more user-friendly and creating banners that showcase potential discounts, you can quickly get more purchases.

Registrations: You can increase registrations by creating pop-ups that direct the visitor to the registration page.
Increasing bounce rate ⛹️‍♀️
As we mentioned earlier, the more your visitor bounces from your site, the more likely it is that your site is in need of a website redesign. Bounce rate more specifically means how often your visitor leaves the site after visiting only one page. By incorporating more calls to action and enhancing the navigation, you can create more opportunities for visitors to check out other pages.
Not SEO optimized
By crafting the content of your website to appeal more to potential visitors, you can increase your web presence and perform better on Google searches. This process of SEO (search engine optimization) means that you are optimizing your website around specific keywords that can be used across headings, meta descriptions, and other metadata. This shows that the search terms are used for the target audience.
Not mobile friendly 🤦‍♀️
With more than 60% of people visiting sites from their smartphones, it doesn't make any sense for your website to not be mobile-friendly. A few web development services that compress image and video sizes as well as maintain smooth mobile navigation can get your website loading much faster while making it easier for the visitor to navigate.
Now that Christmas and New Year's are around the corner, it is the perfect time to partner with a creative agency that can shift you into higher gear when it comes to custom web design services. If you are looking for a fresh start in the coming year, don't hesitate to reach out to our web design company today.

As the premiere website design agency and boutique in Virginia, we look forward to hearing from you.
By Joseph Anthony