A Look Back on 15 Years of YouTube
Posted by ImageWorks Creative Team
February 14, 2020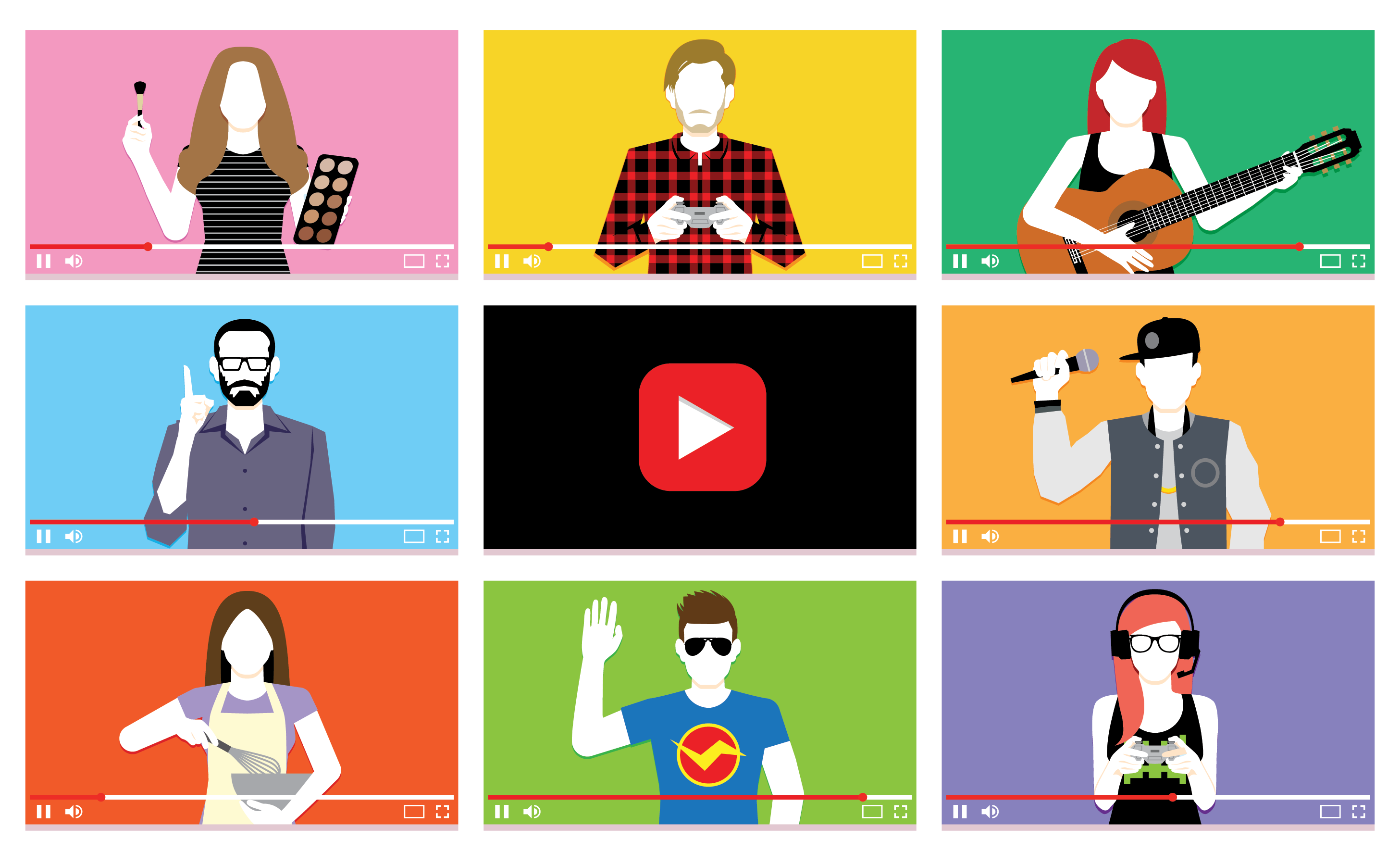 Did you know the first Valentine's Day took place in Ancient Rome in 496? It may have different origin stories, but, today, we all know the day entails flowers, chocolate, hearts, and cards. Valentine's Day is one of the most widely celebrated holidays, but there's another reason to celebrate February 14. More recently than Ancient Rome in 2005, it was the day a little site called YouTube was created. It all started with an idea at a dinner party where founders Chad Hurley, Steve Chen, and Jawed Karim were venting frustrations over how there was no good way to find and share videos online. Today, YouTube is one of the social media monoliths that provides content creators with a living and businesses another avenue to connect with their audience. With over 30 million people watching nearly 5 billion videos per day, YouTube has an undeniable connection to the public. 
While the video sharing site was created February 2005, it wasn't until April of that year the first video was uploaded. "Me at the Zoo" features YouTube founder Jawed Karim at the San Diego Zoo. "Me at the Zoo" was quickly joined by millions of other videos as the year progressed. The first YouTube convention - VidCon - was held in Los Angeles, CA, in 2010 and was promised to be a "celebration of online video". VidCon made good on its promise and has held that title through the present, now with multiple international conventions in addition to the original VidCon US. Later in 2010, the first YouTube Rewind, an annual recap of YouTube's biggest moments during the year, also premiered. 
It's not all Charlie the Unicorn and double rainbows, though. Like any Internet giant, YouTube has had its fair share of problems and scandals. For example, in January 2018, countless content creators woke to emails notifying them their channel(s) was no longer eligible for monetization after a not-well-publicized policy change. Originally, YouTube offered all creators in good standing the chance to monetize, or allow ads to display on their content. However, in efforts to target child abuse on their platform, YouTube annouced new subscriber count and watch hour thresholds, which had smaller creators feeling snubbed.
YouTube's most recent turmoil has been over COPPA or the Children's Online Privacy Protection Act, which states websites cannot collect data on children under the age of 13. After being found in violation by the Federal Trade Commission and the New York Attorney General, YouTube was fine $170 million and placed the responsibility of labeling media as intended for children onto the platform's creator. Creators who produce content for children will see a drastic change in their channel analytics and most likely a drastic reduction in ad revenue.  
If you're reading this and thinking, "I'm not a YouTuber, though, I just want to advertise on YouTube. So, this doesn't apply to me," then we hate to break it to you. If you're uploading any kind of content to YouTube, you are a YouTube content creator and should be aware of the climate. Especially in situations like COPPA, where YouTube advertisers can be heavily tied to the core of the problem.
So, that was a not-so-brief explanation of YouTube's past, but what have we learned from the last 15 years, exactly? 
First, The Algorithm, YouTube's mythic recommendation meter, is not to be chased. When content creators and brands spend time and money trying to hack this constantly changing determination, they lose sight of the value their content intrinsically possess. Second, uploading consistently, creating conversations, and focusing on adding value to your audience's lives is what will achieve results; you might take inspiration from a viral trend, but it should not dictate your YouTube strategy. Lastly, genuine content does better in the long run than intentional virality. If you focus on creating a community and adding value to your audience's lives before creating a viral hit, you'll do just fine.
By Jordan Latham, Imageworks Creative