Why is Personal Branding Important in Today's Economy?
Posted by ImageWorks Creative Team
May 05, 2021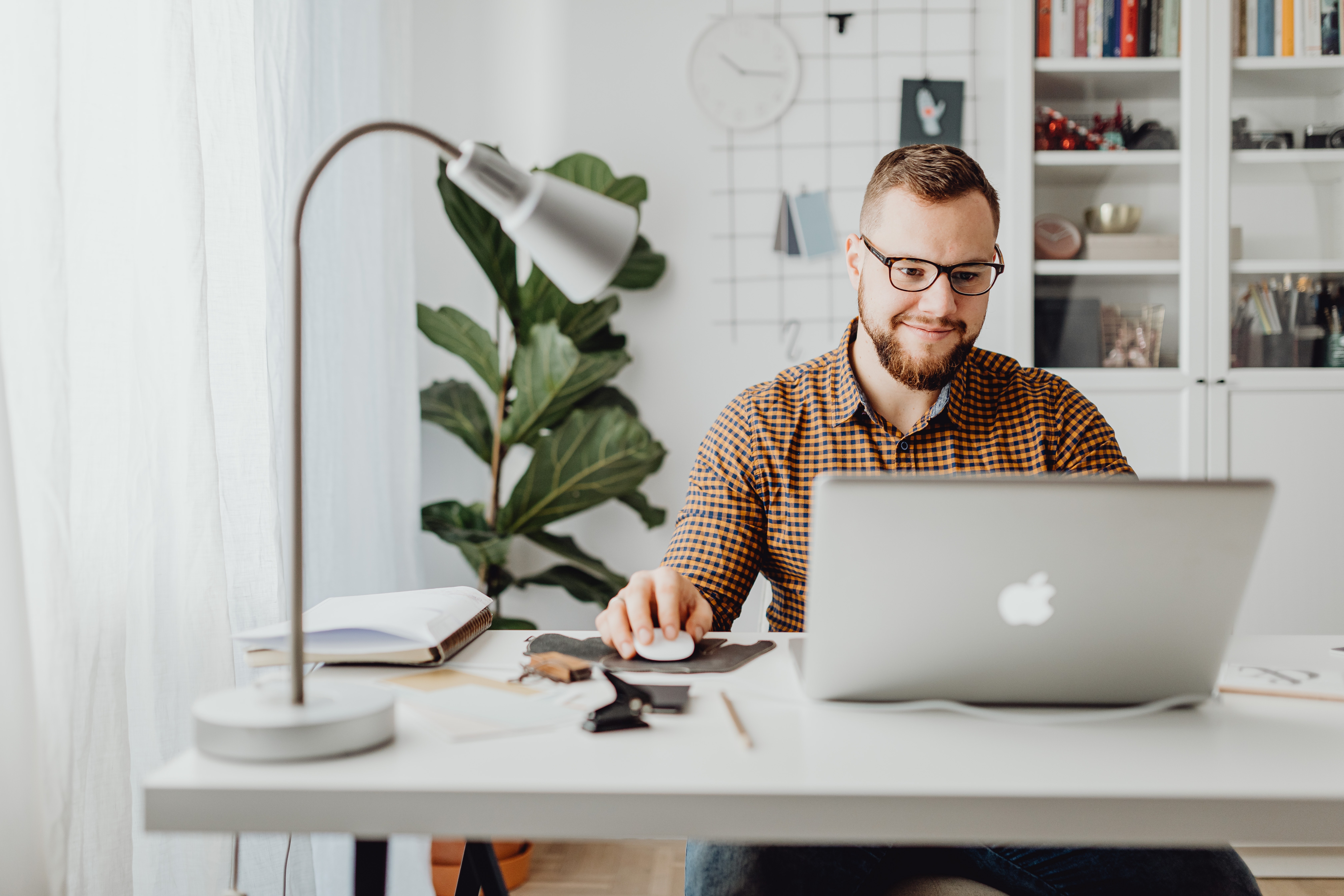 Personal branding is about building a reputation around yourself and your profession. This is done mainly by creating an online identity that represents who you are. Everything we do now is digital and having a way for clients or employers to know who you are is a must.
Even back in 2018, 70 percent of employers use social platforms to research candidates, and some of them even fired employees based on the content they found online. But with everything that has happened with the Covid-19 pandemic, this is even more important now. Below is why personal branding is vital in today's economy.
If You Don't Exist Digitally, You Don't Exist
In the world we live in today, everything has moved to the digital spectrum. We are used to instant gratification, which means that when we want to know something, we want to know it now. Everything is as easy as reaching for your phone to do anything, from paying bills to applying for jobs and looking for information.
This also includes looking for candidates to fill a role. The most common way people look for services or professionals is on the Internet. And if you don't have a presence online is like you don't even exist. The old methods of reaching out, like going in person to deliver your resume or making phone calls until someone gives you a chance, aren't very effective.
Instead, if you have a personal brand that is recognizable and easy to find online, you can easily apply to jobs and even receive proposals without making an effort. For example, if you have a good profile on LinkedIn that showcases who you really are and your experience in your niche, you are more likely to get job proposals.
It Makes You Stand Out
Having a personal brand is the best way to stand out whether you are a freelancer, an entrepreneur, a cybersecurity expert, or a UX designer. Every year, it is more common for recruiters to use social media platforms and online profiles to research candidates. By creating a personal brand, you paint a distinct picture of who you are as a professional or entrepreneur.
You can control what you show and how you want to paint yourself. Plus, when potential employers search for you online, they will see you have a good reputation and standing in the industry, especially if you create a brand as an expert or author on specific topics. The personal brand will be what you want it to be and is how people will see you.
You can create profiles on social media where you talk about your work or create a website to showcase your portfolio and experiences. If you do it right, you will appear on search results when people or enterprises look for the services you provide.
Overall, it will give them a quick look into who you are without having to interview you, and if they like it, they have an easy way to contact you.
It Shows Who You Are
As mentioned before, having a personal brand shows people who you are. You create your profiles and websites to reflect your personality as a professional. People will see you constantly interacting with other professionals on your social media profiles and talking about topics you are an expert in as well as comments from past clients.
This gives potential clients or employers peace of mind. The online world has a downside—anyone can create false identities. But by creating your personal brand, people will see that you are a real person and what you promise to your clients is actually what you deliver.
It Increases Value
Having a personal brand increases your perceived value. When you have a name recognized in your sector, people will start considering you as an authority in your field. They will value your opinion and expertise, which will make your services become premium.
With a personal brand, you build a reputation, and people will be prepared to pay more for your services. Many people around the world have been successful in creating a multimillion business around their brand. A few examples are Oprah Winfrey and Ellen Degeneres, which have different businesses, but their primary worth is based on their persona.
It becomes a cycle. A personal brand brings you more clients that feel like they can trust you. Then you will build up your reputation with good feedback from your clients, and you will start seeing a demand for your abilities. With higher demand, you won't be able to accept every job opportunity, and you will begin to charge more.
Visual Content Has Power
When you create your personal brand, you always create either social media profiles or personal websites. The better option is to do both, if you were wondering. These profiles or websites have to include profile pictures, and sometimes you can include videos of yourself. So, together with your words and opinions in the form of posts, you will give them visuals.
When you apply for a job, you generally send a resume that doesn't include a profile picture. But if people can go to your social media profiles and see photos that look professional, they will feel more convinced of your abilities.
Images always speak louder than words, and people like to get a sense of who you are by looking at your face. This is even more true for videos; that's why uploading videos is the ultimate strategy to build up a personal brand as an expert in whatever topic you desire.
You Can Create an Audience
Creating a personal brand will most likely lead to building an audience. This has many benefits for your career in the form of many job opportunities and business growth. But if your following grows enough, you can even create a business around yourself by becoming an influencer and authority in your niche.
There are many ways to make money when you have a big audience, like paid ads on Youtube, affiliate marketing, and partnering with other brands. You have the potential to make money just by being you without working for someone else.
In Summary
Having a personal brand will help you create a reputation online and make you a recognizable authority in your niche. Plus, you don't have to be an expert on web design to do it. Instead, you can invest a little money on paying someone else to build you an impressive website and even someone to write your LinkedIn profile.
Guest Post by Artur Meyster
Artur Meyster is the CTO of Career Karma (YC W19), an online marketplace that matches career switchers with coding bootcamps. He is also the host of the Breaking Into Startups podcast, which features people with non-traditional backgrounds who broke into tech.