The Benefits of Google Customer Match 2022
Posted by ImageWorks Creative Team
July 29, 2022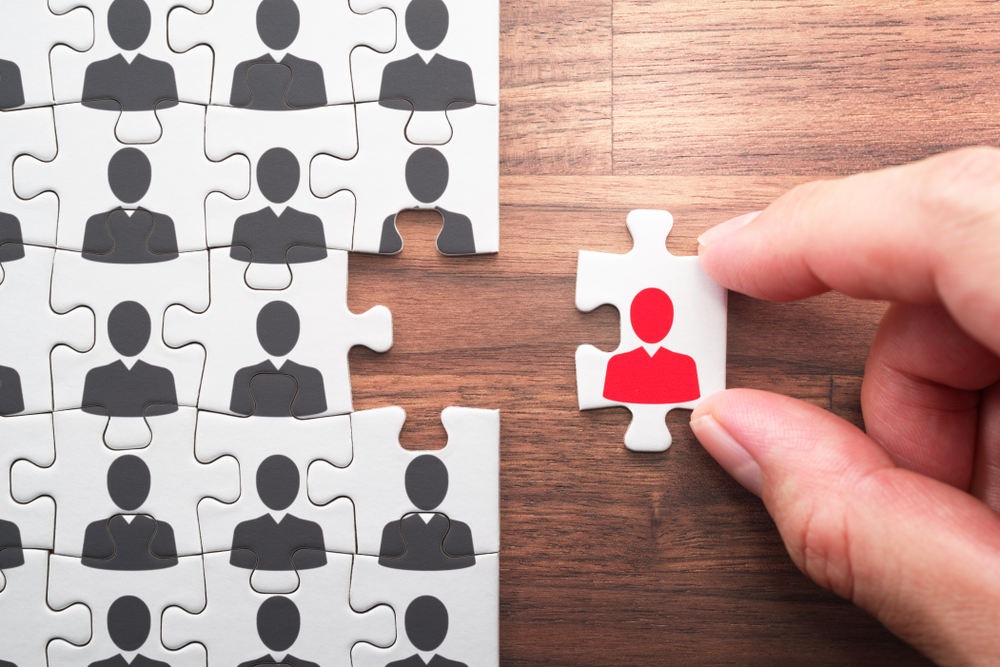 The Benefits of Implementing Google Customer Match for Business Owners in 2022
Customer Match is an effective tool for business owners to increase advertising conversion rates. By uploading the first-party data you have gathered from existing customers, you can segment your audience for targeted marketing. This article will explore some of the benefits of Customer Match and suggest 4 ways to implement it for increased revenue. 
You Can Build Unique Relationships with Different Segments
The primary benefit of Customer Match is that it deepens relationships with your customers. Repeat buyers who trust your brand to provide exactly what they are looking for will become the stable backbone of your business. Although some new entrepreneurs prefer clever marketing tactics to bring in sales, successful long-term business owners know they need to build relationships.
Customer Match can connect buyers with different products or services that you offer. Since it operates using your own, first-party data, Customer Match is a great tool to cross-sell and up-sell clients who have already bought from you. Finally, it will make it easy to target and reactivate customers who have fallen away from your brand, rekindling the relationship.
Of course, starting new customer relationships is also essential. Customer Match makes it easy to bring new people into your community of buyers by finding people who have the same interests and buying habits as your existing patrons. This feature allows you to control your audience and increase your reach simultaneously. Moreover, as the web moves away from cookies, Customer Match may be the best tool to define your audience safely and reliably.
Since Customer Match targets Google properties, the data tied to your customers' accounts can interface with Smart Bidding, making ad placement much more efficient and saving you money. The optimized targeting of ads has never had such granular data, and Google has announced that different types of ad campaign functionality will debut throughout 2022.
4 Ways to Implement Customer Match to Segment Your Audience
Once you have uploaded your list of customer contact info to Google, you gain incredible control over your audience segments. Unfortunately, the number of ways to break down your buyers is almost limitless, making it overwhelming. But here are 4 ways you can implement Customer Match to help your business build relationships and increase sales.
#1 - Send Different Ads to Different Parts of the Sales Funne
People just now learning about your brand probably won't purchase your big-ticket items. Segment your audience by where they are in your funnel. For example, target the people who have downloaded your free ebook with marketing for a case study or course. The people who see your course may be ready for a paid membership.    
#2 - Convert Stubborn Low-Funnel Prospects
Some paying customers have trouble committing to big-ticket purchases. Conduct some surveys to figure out why and then make some ads addressing those concerns directly. Finally, bid on keywords that will keep your brand right in front of their eyes.
#3 - Cross-Sell and Upsell to Paying Customers
You can build brand trust by segmenting your audience by what they have bought. This approach is more efficient if you have complementary goods or services. For example, you can utilize exclusive offers for those who purchased a specific item, then move them to a third, and so on. Finally, you can offer upgrades or updates depending on your industry or niche.  
#4 - Turn Paying Customers into Your Brand Ambassadors
 Target your big spenders. Whether they have bought your big-ticket products or are repeat customers, lend particular attention to the segment that pays your bills. Increasing your bids for their attention can pay big dividends, and the more you become their go-to brand for products in your niche, the more likely they will become brand ambassadors.
Customer Match Makes It Easier to Target Audience Segments
Customer Match is a great way to strengthen the relationship between you and your buyers. You can cross-promote your products and move people down the sales funnel by segmenting your audience according to different metrics. Ultimately, Customer Match can help you improve brand visibility, build loyalty, and promote paying customers to brand ambassadors.  
Have you met your first customer match? Amplify your success micro-targeting your loyal customers with the help of the best digital marketing agency, ImageWorks Creative! Schedule a meeting today and say yes to more customers!

Written by Joseph Anthony