How to Be a Better Marketer in 2020
Posted by ImageWorks Creative Team
September 23, 2020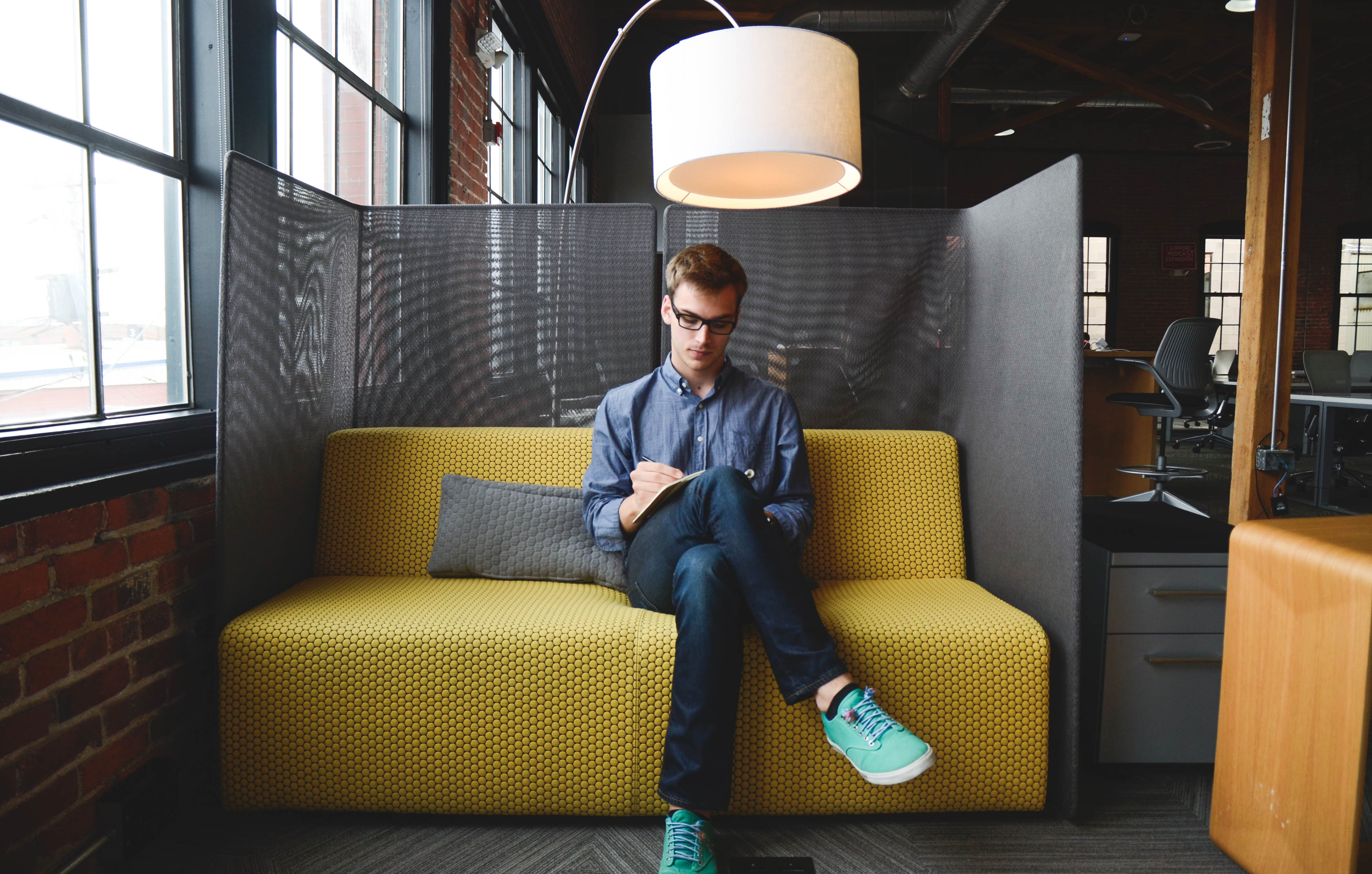 Many skills are already considered essential if you are aiming to be a successful marketing professional in 2020. Understanding basic marketing principles and having editorial skills and effective communication top many lists online on "how to be a better marketer in 2020".
Being a confident speaker, staying organized, and knowing how to conduct research are textbook skills you learned while you were in school. Now that you've started your career and know you want to elevate your position, you're going to be setting new goals.
In this guide, we'll show you how to leverage those skills to become a better marketer in 2020.
Interpersonal Skills and Social Media
Do you remember some of the interpersonal skills you learned in school? Are you aware how motivation, determination, and patience allowed you to be an effective team member? These interpersonal skills can be applied on social media to promote brands or products, think outside the box, and find ways to boost revenue.
Are you running a promotion campaign for a video game developer looking to stir new interest in a recently finished product? If that's the case, then channel that raw determination to enlist social media influencers on YouTube, Instagram, or any other popular platform.
Many YouTube personalities are open to promoting your company's product for a price. Your company's YouTube channel can also be a great tool to generate interest. There are many ways of doing this. Video game companies like Bungie and EA Games use their YouTube channels to reach out to their core audiences and build a following of customers.
According to Forbes, James Henry, a TikTok star, managed to obtain millions of followers from the social media app. A smart marketer would have tagged along with James for the ride by first recognizing his potential, contacting him and offering a promotional deal at the peak of his popularity on TikTok.

Handpicked Content: Get the Most For Your Post: Understanding the Purpose of Social Media Platforms

Art and Technology
You learned the basic concepts of art and design during the course of your study, and now is the time to make them relevant again—in the digital world.
According to a report by Ofcom, as covered by The Telegraph, people spend an average of 24 hours per week on the Internet. The report says that the number doubled from about 10 years ago. That's not all, according to the report, one in five adults spends as much as 40 hours per week on the web.
Marketers should see this trend as an opportunity to grab people's attention, despite the many Internet elements that want their attention instead.
Keep customers focused by using images and good design in your messaging to retain their attention. According to an article on uxstudio , design — user experience (UX) design, in this case — can help retain user attention. Use shapes to highlight portions of a promotional image you display online, and adjust the saturation of a photo to increase your impact.
Be a Storyteller
People have used the art of storytelling in advertising and marketing for a long time. The art translates well into the digital world we live in today.
According to an article by Forbes, storytelling should be a priority for marketers. The article noted that storytelling allows marketing professionals to develop a real connection with the audience. This is because telling a story allows people to share similar experiences from a different point of view.
Know that familiarity creates a sense of connection—this is something you should take advantage of.
"Think about Suburu's ads which communicate 'love' through a series of ads that establishes the car brand as a symbol of caring for those you love," Kimberly A. Whitler, the author, said. "Whether it's a father caring for his son or daughter, or a parent caring for their beloved pet, the series of ads are more about what the brand represents to the family than the horsepower that the car delivers."
The article said storytelling is also a powerful learning method. Though, one could also argue that it is also a powerful teaching method.
Kimberly said in the article that: "One of the things that is unique about stories is that they transmit knowledge and meaning."
"We learn from observations, first-hand experiences, and by sharing those experiences through stories," she said. "Storytelling isn't just a creative approach to marketing. It gives your consumers a totally different entry to your brand."
The last bit she covered in her article is how important storytelling is as a strategic tool.
Her Forbes article highlighted how fragmented the media world is. Kimberly said that, "consumers are not just looking for different experiences but different delivery," because of this fragmentation.

Handpicked Content: ImageWorks Creative Expands into Instagram & Pinterest
Coding Bootcamps
In this article, we've listed areas of expertise that you already know, and what you can do with them to elevate your position.
We've covered how interpersonal skills and social media can help draw in new interest, how art and technology can be fused to present a message, and how storytelling can help customers connect.
If you are interested in how to learn digital marketing, we've prepared a list of schools you can use as a reference in your path to becoming a better marketer in 2020. The fastest route to acquire or hone your digital marketing skills and land a good job in the field is to attend a coding bootcamp.
Coding bootcamps are short but intense courses where the student learns the skills needed to get their foot in the door. When it comes to digital marketing, some of the best bootcamps out there are App Academy, Flatiron School, Thinkful and Rithm School. Check them out to jumpstart your career in digital marketing!
By Arthur Meyster
Artur Meyster is the CTO of Career Karma (YC W19), an online marketplace that matches career switchers with coding bootcamps. He is also the host of the Breaking Into Startups podcast, which features people with non-traditional backgrounds who broke into tech.