Link Building for SEO: The Imageworks Creative Guide
Posted by ImageWorks Creative Team
September 09, 2022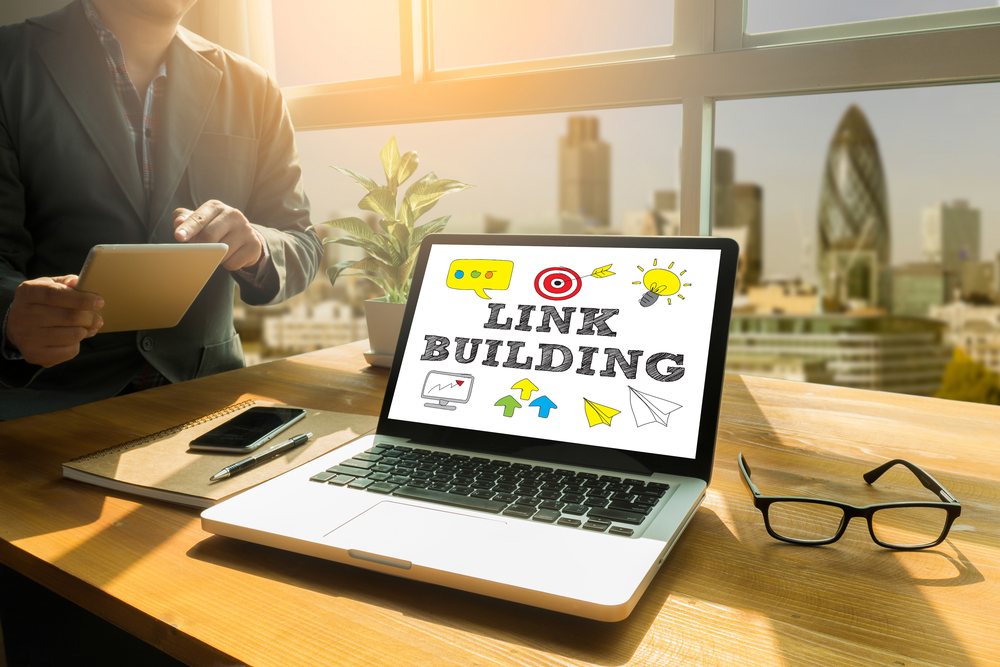 Link building is one of the most important techniques in SEO, and essential in ensuring that your website increases its visibility and ranks in the highest position in Google rankings. It will also translate into an increase in clients. SEO positioning for a website is no longer an option but has become a necessity. Let's explore what link building is and some of the benefits to illustrate why it should remain an integral part of your digital marketing strategy.
Link building, What is it?
Link building is one of the main strategies that must be carried out when trying to position a web page in Google. Based on the construction of incoming links (backlinks) to your website, its main objective is to increase the authority of a page and help you position yourself better than your competition. A good SEO agency like Imageworks Creative can:
Create a link-building strategy for your business

Get more visitors to your website

Rank your website in the search engine

Social media backlinking

Guest posting

Forum and blog comments

Local citations

Search engine optimization of your website

Reciprocal links (link exchange)

Business Directories
Getting Quality Links
Of course, you must bear in mind that naturalness plays a fundamental role for Google, so it is not enough just to create links that point to your website without any sense, but you must follow a link-building strategy that allows you to carry out the creation of quality links that add value to the user, so far everything clear.
Link building can be done naturally or manually, and both will bring you a series of benefits to taking into account. Since you may not be an expert, it is best to hire a company that specializes in SEO positioning in search engines. It should be a company that pays special attention to its link building services. Let's now talk about the benefits of link building as one of the best SEO services.
Increased Referral Traffic
Any links that are created on other sites will often have the effect of generating clicks to your website. This can be extremely effective if the link has a strong call to action with a reason to visit your page. Imagine what a link on a website like NBC could do for your business…particularly if it encourages your readers to view your products or services through the link. With the number of visitors a site like this has, the total referral traffic they could drive to your business is staggering.
While most businesses won't be listed on the NBC website, you can still generate a reliable source of referral traffic on highly relevant websites, which share the same target audience as you. For every new link your website earns, Google sees it as an additional "vote" of trust in your business. This means that the more links you have pointing to your website, the more authority your domain has in the eyes of Google.
There are exceptions to this rule, as not all links are created equal in terms of relevance and trustworthiness. However, there is a very strong correlation between the number of high-quality links a website has and the amount of monthly organic traffic it receives.
Increased Brand Awareness
As your business appears on websites relevant to your industry, your brand recognition will improve as people will begin to see your brand consistently in these posts.
This increase in brand awareness and brand recognition will ultimately lead to an increase in branded search terms for your products and services. While not a confirmed ranking factor, it is fairly accepted in the SEO community that a website with strong brand recognition tends to rank better than a website with little to no branded search volume.
Highest Rankings
Link building is an incredibly powerful way to increase your ranking on the search engine results page. This is true not only for the individual pages they link to but also for the domain as a whole. Therefore, if an individual page on your site is almost ranked on page one, you can often create a few links to this page and it will jump to the first page in a few weeks or months. This isn't always the case, as there are so many variables involved, but it's hard to ignore the compelling evidence that an increase in links leads to an increase in rankings and traffic.
More sales
Particularly for eCommerce websites, there is only one on-page optimization you can do for a product or category page before you will invariably need to build a few links before you can compete with the other pages in the SERP.
By linking to your product and category pages, you are also adding additional context to your page, without the need to write more content on the actual page.
For example, if you have a category page that sells 'Blue Hats' and you receive a link from a page titled 'Where To Buy The Best Cheap Blue Hats Online', your category page is now more associated with long tail keywords like "cheap blue hats", "best blue hats" and "buy blue hats online".
Therefore, links are not only a way to increase the authority of a page on your site. They also provide additional keywords for Google to associate with your page. This helps your product and category pages rank for more long-tail keywords, ultimately leading to increased organic visibility and ultimately organic sales.
Conclusion
As you can see, it is apparent that link building helps your business and its bottom line. You should consider using it to increase traffic to your website. Use the best SEO agency to do so and make sure that the agency also offers citation building service, because it is also a great SEO option. Imageworks Creative has helped other businesses to do just that and so you can trust them to do the same for you.

The next step is to make contact with Imageworks Creative for a consultation about how they can help you to take your business to the next level.
Written by Joseph Anthony