Website Design Cost Guide: The Pros and Cons of Web Design Cost Options 
Posted by ImageWorks Creative Team
February 11, 2020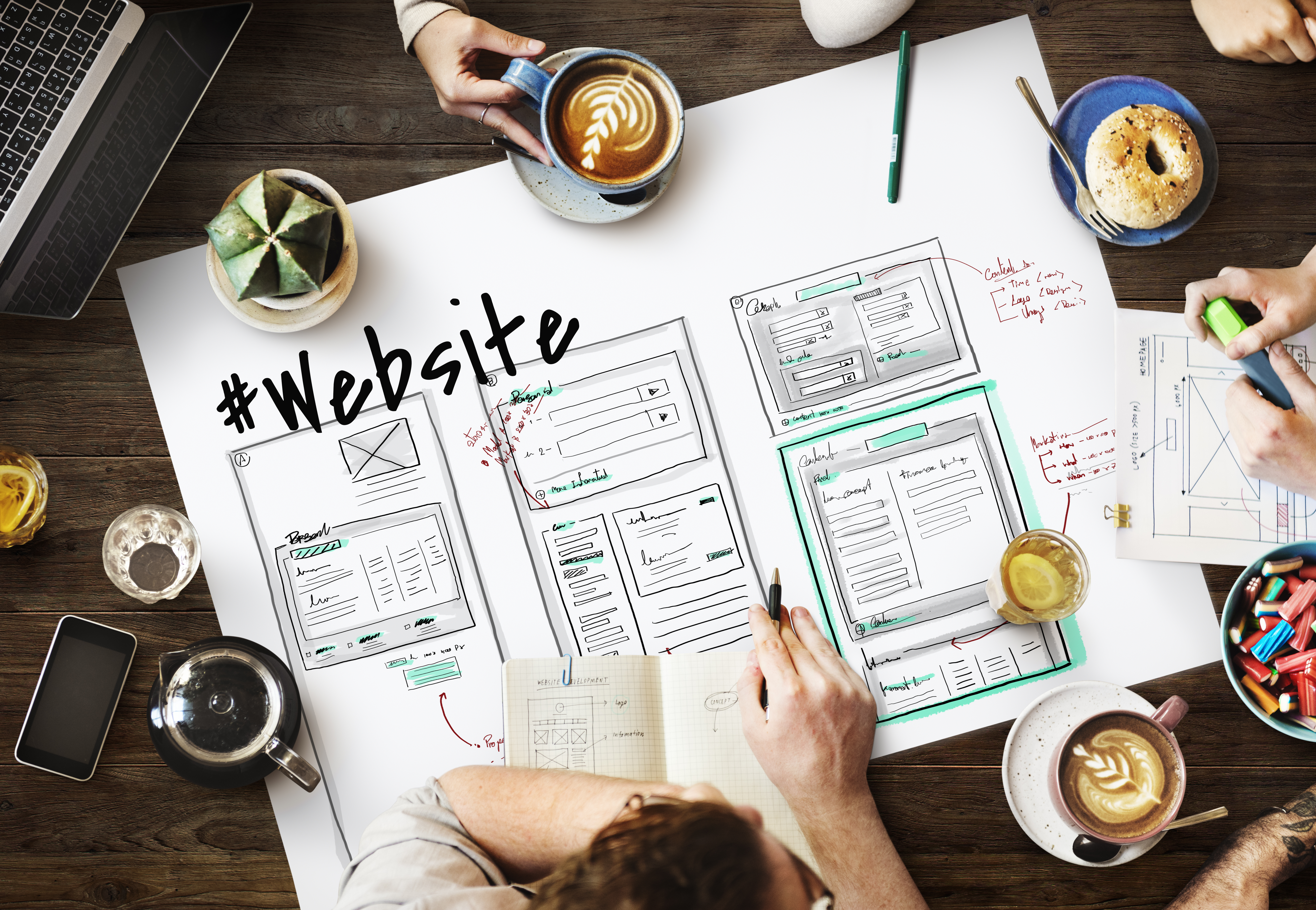 Asking what a website costs is like asking how much a car costs. You can probably find a rusty old pickup for $100, or you could drive the latest Lambo for a cool 7 figures. In both websites and cars, prices vary with need, type, function, size, design, and dozens of other features and factors. What's most important to you?
In this article, we'll provide insight and help demystify all the different options with pros and cons, applicable technologies, usability, platforms, and costs involved for a new website or website redesign. 
We'll start with the most affordable options and end with a truly custom, enterprise-level website. And just like you wouldn't drive a car built by an amateur in their garage, the pricing below is based on using a professional web design agency - not a freelancer or offshore contractor.
Do-It-Yourself (DIY) Website Design
A DIY website is a drag-and-drop solution powered by places like Weebly, Wix, Squarespace, GoDaddy, or other commodity-driven providers. The interfaces are relatively easy to learn and use for first-time website builders. You will still need to develop your own professional graphics and content, at a minimum, as well as know how to style and place them for maximum effect.
What does this type of website cost? 
Many of these providers give away the initial build-out if you agree to a longer-term services contract, but we find that the greater cost is your time, sanity, and overall brand image.
Pros
Drag and drop technology - no coding experience needed!  

Quickest way to get something online now.

The cheapest option for those with shoestring budgets. 

A range of templates and styles from which to choose.
Cons
May not come across as a professional website or company due to site branding ("Powered by…"). The nature of these DIY sites is easy to see and has a lower trust rank with Google. 

Branded by a third party, so you look just like your competitors.

Poor user experience, with limited custom design capabilities.

Bad for SEO.
Unless you are doing a trial run, lean startup, a personal blog, or just need something online very quickly, we do not recommend these types of websites for a serious minded business.
Pre-designed Website Template 
The next step up is a pre-designed website template that allows for limited customization. The vast majority of these templates are created on the WordPress platform and supported by a worldwide community of contributors and developers.
What does this type of website cost? 
$15-$100 for a starter template, plus coding time, graphics, and content writing. If you value your time at $75 per hour or more, figure about$3-7K minimum to make good template website with professional graphics and content. 
Pros
Fast to get up and running.

Cost effective for those just starting out, but want a little more than a simple website

Pre-coded with some cool plugins and enhanced features (this can also be a huge negative as we discuss below.
Cons
Anyone can choose the same template, so your online experience will be very similar to your competitors.

It's built for generic brands and business types and your content might not fit well within the allotted design areas that

never took your original content or story into consideration

when it was designed. 

Editing a template may sound easy, but it rarely is (it can easily take 50+ hours to build a 10-20 page website).

Slow loading and buggy - templates tested for speed scored the lowest grade in class.*

Low security, because plugins in WordPress, many of which are created by offshore vendors, can create easy entrances for bots and hackers to bring your business to a halt and destroy your online reputation.

Mountains of junk or unused code weigh the site down causing site speed issues, which affects your organic search.
These pre-designed sites are good for those looking for a small but decently run site. However, the major drawbacks of these types of websites could hurt your business' professionalism and image, so we don't recommend them for the serious business person. 
Basic to Intermediate Website Design in a Content Management System (CMS)
Startups and small businesses with lean budgets are often looking to build a professional web presence that goes beyond a mass-market experience and instead prioritizes professionalism, business strategy, and a mobile-first responsive design. 
What does this type of website cost? 
$3,500- $12,000, with the wide range due to the size and functionality of your site. More pages and more features take more time, and, therefore, cost more.
Pros
Built-from-scratch custom website on a leading CMS (Drupal, WordPress).

Responsive, mobile-first design.

Robust forms and third-party integrations.

Impressive blog and cataloging features.

Advanced reporting on user behavior and analytics.

Added capabilities like shopping cart and ecommerce (as needed).

Scalable to any business.
Cons
Usually, to keep the price down, design time and strategy/planning scope is reduced. 

Cost. At this point, you are hiring an agency or an experienced, talented freelancer, so your cost will naturally be higher than our first two options.

Time to launch. The process here is more time consuming, overall. 
Because of factors like customization and mobile design, integrated features like ecommerce capabilities, and data collection from site visitors, investing in a CMS for your small business is an investment in your overall brand image and experience. 
Intermediate to Advanced 

Business Website Design in a CMS
Our final web design tier is an enterprise-level responsive website. From small business to global organization, these sites are built with strategy first and conversions in mind, and are continually supported with security, design, and content updates.
What does this type of website cost? 
$10,000-$75,000+ for thorough strategy and UX planning, a mobile-first approach, conversion optimization, and rigorous testing in an enterprise-level CMS. Aside from the level of strategy, planning, and design time allotted, the biggest cost factor will be the number of pages and any advanced coding needed for integrations, portals, and custom functionality.
Pros
A true strategy first approach so you can measure your success and adapt/change things that need improvement easily.

Trackable goals.

Backend capabilities such as portals, registrations, e-commerce, etc. 

Responsive design that works across devices on all platforms.

Third-party integrations of nearly all web applications.

High level of available customization for almost any need. For example, Drupal is a framework where you can actually build applications. 

Advanced custom Integrations

Mobile experience and uniqueness of responsive design.
Cons
More time researching and planning strategy of your site, so it can take a while to get up and running

Highest cost

Website Maintenance. Not much of a con because, at this level, you need a professional maintenance plan for security and updates. Also, once trained in the CMS (Drupal or WordPress), most simple changes can be made by your staff. 
An Enterprise level responsive website in a CMS is your best bet to have a website that accurately tells your story, has high quality presentation and features, and offers a welcoming, secure place for your clients to interact with your business. Even with a hefty price tag, a professionally done, responsive website is the best option for businesses looking to invest in their brand's future.
So, which website design path is right for you?
That's up for you to decide. When picking your digital path, consider what you need from your site and, more importantly, what your audience needs. If you have questions or comments about the cost of website design or how brands are built online, please post your thoughts below and we'll answer! 
For a quote on your next web project, visit us at: www.imageworkscreative.com or call us at 703-378-0000
By: Scott Margenau, ImageWorks Creative