Do I Need to Use Hashtags on Facebook? A Total Guide
Posted by ImageWorks Creative Team
September 22, 2021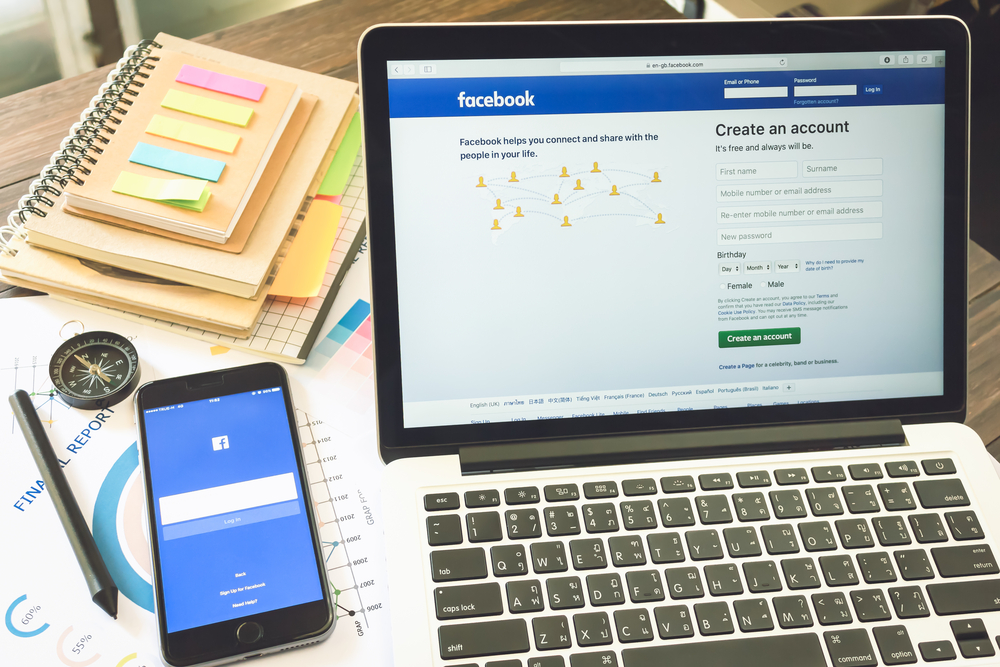 Hashtags on Facebook is a complicated subject. There are plenty of marketers that question if they're even useful, and - with how much effort goes into drafting a hashtag strategy for Twitter and Instagram - if it's something that can be left off the to-do list. With the recent push to get users implementing hashtags, here's what you need to know to best use hashtags on Facebook.
A Brief History Hashtags on Facebook
Facebook first introduced hashtags to their platform in 2013, after seeing the successful adoption of hashtags on Twitter. Unlike on Twitter or Facebook's sister site Instagram, though, hashtags never really caught on in the same way.
In more recent years, some businesses received a push notification notifying them that using hashtags could improve their organic reach, and thus improve their brand exposure. Pushing this sort of notification to page admins sends a pretty clear signal that Facebook wants us to use hashtags. However, that doesn't mean users have adopted their use with the same gusto.
The Benefits of Using Hashtags on Facebook
Like we said - or rather like Facebook said - hashtags make your posts more searchable and more easily discovered by Facebook users searching for a given topic. By including hashtags in your posts, you increase the likelihood of reaching users that may find your content relevant to their interests and begin following your page.

Handpicked content: Get the Most For Your Post: Understanding the Purpose of 
Social Media Platforms
How to Create Hashtags on Facebook
As we've established previously in this series, users create a hashtags by adding a pound (#) symbol to the beginning of a word or unbroken phrase. There are also no spaces or special characters like apostrophes (') or ampersands (&) allowed. Lastly, make sure your account AND Facebook post are set to the correct privacy settings in order to reach the maximum amount of your target audience.
When creating your hashtags for Facebook, we might also recommend using those that fit more naturally into a sentence. That is, if the hashtags would be awkward to read allowed, then users may not be receptive. More on that later.
How to Use Hashtags on Facebook
Hashtags are only available for use in Facebook posts, meaning they aren't as versatile as hashtags on our previously discussed platforms. If we had to break down Facebook's purpose to just one thing, we would say building community. The same is true of using hashtags on the platform. When you use hashtags on Facebook, there are call-to-action buttons the platform automatically adds to some posts, asking users to "create your own post" or "join the challenge". This makes Facebook an ideal place to use branded hashtags, especially.

Handpicked content: Age-Old Marketing Dilemma
Facebook Hashtags Best Practices
Use them in a sentence. One of the unique traits of Facebook users when compared to other social media platforms is that hashtags used at the end of a post aren't received as well as less obtrusive places. It's best if you could remove the pound sign and the post would read normally.
Don't have more than 1-2 hashtags max. Various studies have shown that organic reach and interaction drop off steeply once you include that 3rd hashtag. Facebook is the place to be extremely selective and strategic when forming a hashtag strategy.
Create a community. The connection focused platform is an excellent place to use branded hashtags that encourage users to make their own post or otherwise engage with others.
Pay close attention to what tags your audience is using. You don't always have to be leading the discussion, sometimes it's best for your brand to join one that's ongoing with your target audience.
The general benefits of hashtags - the ability to expand your post reach and audience - does appear to work on Facebook. However, out of all the social media platforms we've talked about so far in this mini series, Facebook requires the most niche use (or disuse) of hashtags. If you're happy with your current Facebook performance, then you might be able to forgo using them. However, if you're looking for a way to boost your content performance, try experimenting.
By Jordan Latham
- - -
By the way, this post is part of a series, where we explore how hashtags work on different social media platforms. Read Part 1: Twitter and Part 2: Instagram and be sure to subscribe to the ImageWorks Creative Blog near the top of this article so you don't miss out!