Get the Most For Your Post: Understanding the Purpose of Social Media Platforms
Posted by ImageWorks Creative Team
July 29, 2020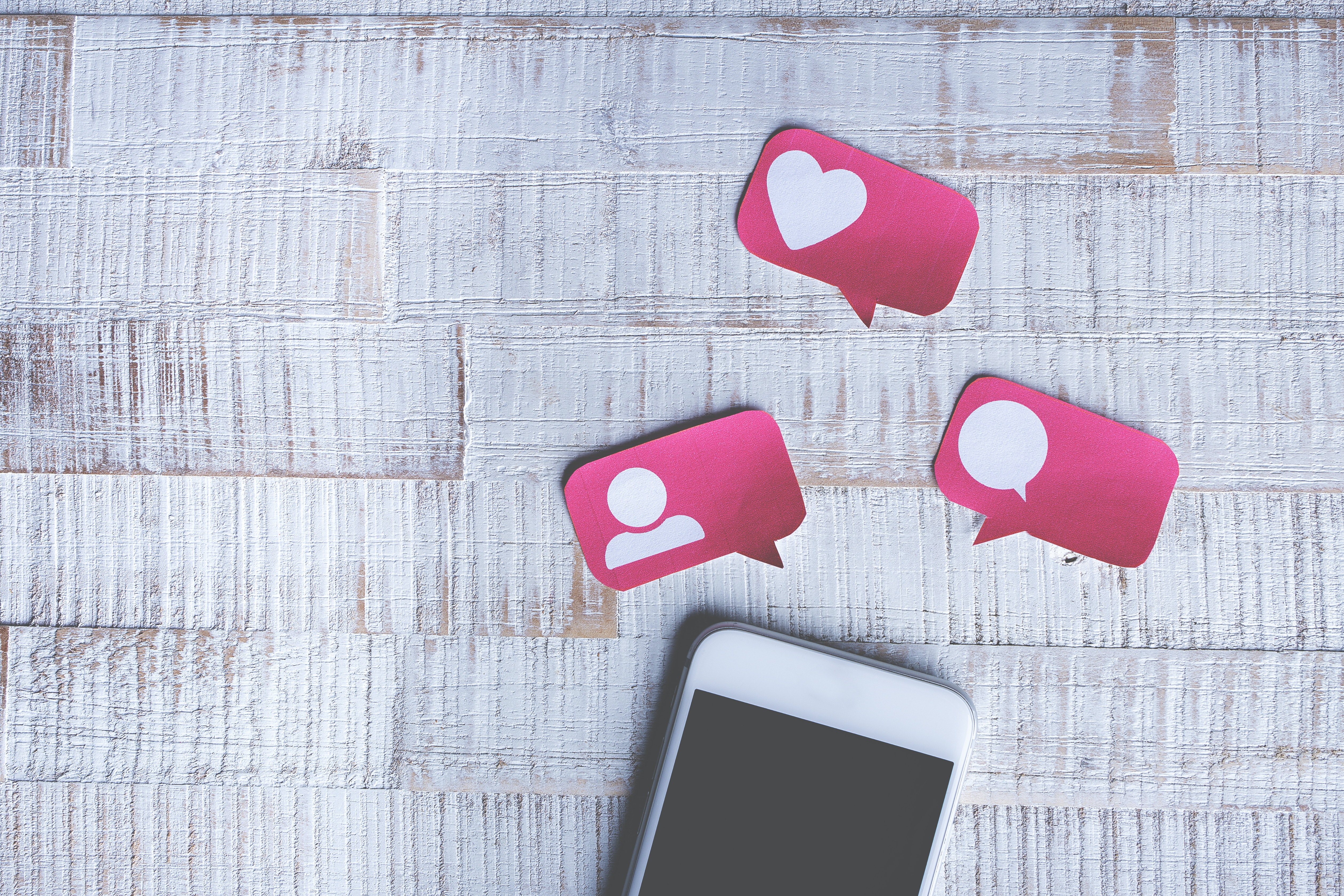 Have you heard of this new website called Facebook? We think it could be useful in marketing your business!
While you may have chuckled at how out-of-touch that intro sounded (at least, we hope you did), that's how some marketing experts sound when recommending businesses move to a new social media site. In reality, all businesses don't need to be on all social media platforms. Where you post is a matter of what audience you're looking to reach and what kind of content you're going to produce for that audience.
Picking your platforms ultimately comes down to your brand and business goals. However, if you're going to expand into new territory, make sure you understand what each site entails before blindly posting the same content across all of them.
The ImageWorks Creative Guide to the Who, What, When, Where, & Why of Top Social Media Platforms
Twitter
Who: Involved twenty-somethings
Twitter is a fast pace, information saturated platform. Twitter users are there to stay informed and engage in discussions of relevant interests, both characteristics of those on the cusp of the Millennial/GenZ demographic split.
What: Quick, timely updates on your company or industry
Twitter is considered a micro-blogging platform, and its signature character limit is perfect for headlines and links to articles or company blog posts. Sharing short information bites and briskly responding to replies is key to this platform's post strategy.
When: Often
Quicker updates are expected faster and as-they-happen, so aim to be sharing lots of information to your profile. Aim to post 5 - 7 times per week, at least once a day. Overwhelmed? Don't worry - a retweet counts!
Why: To spread information & engage in public discourse
The little packets of information contained in Tweets and the simplicity of re-sharing makes it easier to go viral. Even if your company doesn't start trending, being able to quickly update your audience and share relevant information is a tool that will be well-utilized.
Facebook
Who: 18-50 year olds that are mostly female
It makes sense when you consider how this age range has the most opportunity to make connections. They're recently out of school and make up the bulk of the workforce. They're also more likely to have picked up Facebook in its early stages as young adults.
What: Stories and the "community" side of your brand
Though your updates can be longer than a Tweet, posts should still be short and snappy. While not as glamorous as Instagram (which we cover later in this post), Facebook is a lifestyle type of platform. However, it's one more focused on community building and engagement.
When: Weekly in the evenings or on weekends.
Since your updates can (and should) be longer than a Twitter update, there's more content to process and that content needs time to breathe. Try to post 1-2 times per week, and increase from there if you find you have a super active audience.
Why: To tell stories & build community
Facebook users are interested in connection, as well as content relevant to their interests and the interests of their friends. Your posts will be appearing next to users' friends and families. Create content that engages and entertains them.

HAND PICKED CONTENT: Your Online Spaces Deserve a Few Updates
Instagram
Who: Teenagers & twenty-somethings
Instagram is regarded as the top platform for B2C marketing and B2B marketers are now joining the photo sharing platform. However, the prime target audience to be found on Instagram is young consumers looking for a brand to connect with beyond the product.
What: High quality images of your business output & company culture
Instagram is all about the aesthetic. There are a few different aesthetic strategies like sticking to a color scheme or row patterns to name a few. Whatever your Look ends up being (and, yes, you're going to want to establish your goal aesthetic), it's got to be high quality, well composed, and authentic.
When: Frequently, around meal times
Out of all the platforms on this list, Instagram has the most cut throat upload expectations. While you may not need to update your feed as much as your Twitter, going more than a week without an in-feed post is suspect. 1-3 times a week is the bare minimum you should be aiming for, but plan to engage beyond there to truly see returns.
Why: To build your brand's lifestyle
We told you that Facebook was a lifestyle platform, but really it's their sister platform, Instagram, that takes that cake. An Instagram feed is like a highlight reel with aesthetically pleasing photos of aspirational content. Even if it's the most highly curated platform, it shows off your brand's human side.
YouTube
Who: Everyone under 50
You aren't likely to grab any retirees, however there isn't much specificity about the audiences you'll find on YouTube. All platforms have their niches with diverse audiences, but YouTube especially has capitalized on its diverse content. It's important to note that, if you're making content for kids under 13, there are limitations and extra policies to be aware of.
What: Stories (about you AND the viewer)
If you want to grow your audience on your channel, then you have to provide content people are willing to watch. These are the two major categories of content people go to YouTube to consume. Telling stories about your company like how you were founded or how a given staff member came to work there are easy ways to tell such stories. As for stories about the users, they came to you for informational purposes, and will be the triumphant hero after using the information you provide.
When: Weekly on the weekends
The mystical YouTube algorithm rewards a number of behaviors, but chief among them is consistency. It's why daily vloggers perform so well! Though, compared to other types of social posts on this list, videos ask more of the viewer. It takes time to watch all the videos in your subscription feed, so flooding your subscribers for the sake of content isn't smart. Posting weekly allows your previous content time to breathe and gain more ground before you begin pushing your next video.
Why: Educate Your Audience
Videos can breathe life into a brand, but YouTube is also a hub of education. Giving the view valuable information about how to do something or how something works enriches their lives and increases their trust in your company. Plus, this content is more likely to be shared by viewers if they think others will find it helpful as well.

HAND PICKED CONTENT: Declutter Your Digital Strategy
Pinterest
Who: Women, especially those over 30
Through a strange combination of wedding inspiration and other crafting posts, Pinterest became the best place for those planning major life changes and entertaining little ones. Don't be discouraged if that doesn't sound like your ideal audience, though. Pinterest has a wide variety of categories that are easily searchable, meaning it's easy to find your niche.
What: Interesting visuals and links to useful or inspiring information
Visuals are just as important on Pinterest as they are on Instagram. However, different things are prized. Instagram users want premium aesthetics and Pinterest users expect clear images or useful infographics. It's a bookmarking website at heart and a great way to drive traffic back to your website.
When: At least once a week
The platform itself recommends posting at least once a week to maintain consistency. However, based on how the platform is organized, you could post up to once a day as long as your pins each have different content and quality information.
Why: Share information and inspiration
Pinterest's bookmarking features allows users to organize information you provide in their own boards, which they can refer back to in the future. Content shared to Pinterest can have a longer shelf life than most social posts on other platforms because of this.
It's important to remember all these are generalizations meant to help you get started on a new platform or developing a digital marketing strategy if you don't yet have one. Once you've been using a platform consistently, review your analytics and engagement to see where your audience is concentrated and adjust accordingly. Above all, remember it's called SOCIAL media for a reason - make sure you engage your followers and with other accounts to effectively build your audience.
By Jordan Latham
-- -- --
There's just TWO DAYS left to apply for the ImageWorks Creative Small Business Stimulus Package. Get $10,000 worth of ImageWorks Creative's SEO & Marketing insight for free and set your business up for a comeback. Apply before July 31 to see if you qualify!