A Home Run Story in Local Marketing and Web Design
Posted by ImageWorks Creative Team
August 25, 2023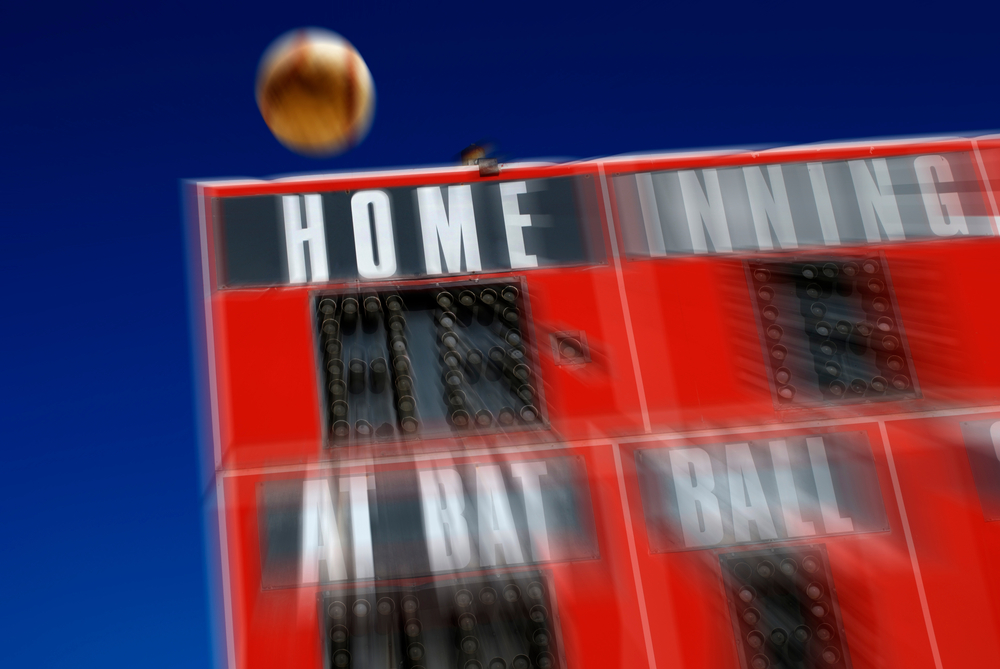 A Home Run Story in Local Marketing and Web Design
The Heartbeat of Nationals Fandom
In the fast-paced world of digital marketing and web design, there are few accolades as prestigious as being featured in The New Yorker. Such an honor recently befell TalkNats.com, a leading blog dedicated to discussions about the Washington Nationals baseball team. This recognition shows that ImageWorks Creative, a local marketing agency and SEO web design company near Washington, D.C., does great work.
ImageWorks Creative and TalkNats.com: A shared Vision in DC
TalkNats.com, a labor of love owned jointly by ImageWorks Creative's CEO Scott Margenau and a group of dedicated fans, has emerged as a hub for Nationals enthusiasts to engage in spirited conversations, share news, and immerse themselves in all things Nationals-related. Scott co-owns and strongly supports TalkNats.com, showing his passion for the Nationals in every way.
The journey of TalkNats.com is intertwined with ImageWorks Creative, a forward-thinking web design company that prides itself on delivering top-notch digital marketing solutions. As the creative force behind TalkNats.com, ImageWorks Creative brought its expertise to bear on every aspect of the site's development.
ImageWorks Creative's touch is evident in every pixel of responsive web design and mobile responsiveness. The elegant logo design captures the Nationals' spirit. The carefully crafted website design provides a seamless and engaging user experience too.
Crafting the Digital Identity through Logo and Responsive Web Design Services
One of the highlights of the collaboration between ImageWorks Creative and TalkNats.com is the seamless integration of responsive web design. In today's mobile-driven landscape, it's imperative for websites to be accessible and visually appealing across a range of devices.
ImageWorks Creative, the responsive web design agency, ensures that fans of the Nationals can access TalkNats' content on any device, such as desktop computers, tablets, or smartphones, securely and responsively thanks to our mobile site design and web development work.
The Infamous New Yorker Feature: A Spotlight on TalkNats.com
The New Yorker's coverage of TalkNats.com resonates with the continued desire for platforms like X, formerly known as Twitter, at their best: a global conversation platform where everyone can gather to discuss ideas and events.
The article draws parallels between TalkNats.com and the evolving landscape of social media, even referencing Threads, a text-posting application introduced by Meta to compete with Twitter, the social media company famously acquired by Elon Musk, who then rebranded it to X. Adam Mosseri, the executive in charge of Threads, highlighted the goal of creating a "less angry place for conversations."
Social Media Parallels That Go Beyond the Outfield
In the words of The New Yorker's feature, by Cal Newport,
"The existence of small but energetic sites such as TalkNats.com supports the claim that the power of the Internet is the potential for connection that it provides."
This is similar to how fans gather on the blog to share their thoughts, ideas, and support for their team, fostering a sense of community. ImageWorks Creative believes wholeheartedly in the power of community-building, as evidenced by their commitment to not only designing captivating websites, handling social media marketing strategy, but also fostering connections among like-minded individuals.
"The Internet has become the ultimate narrowcasting vehicle: everyone from UFO buffs to New York Yankee fans has a Website (or dozen) to call his own," journalist Richard Zoglin had written way back in 1996.
The Responsive Web Design Company's Homerun
As the digital landscape continues to evolve, local marketing agencies like ImageWorks Creative are at the forefront of shaping the way businesses and communities engage with their audiences. The recognition bestowed upon TalkNats.com by The New Yorker serves as a reminder that dedication, collaboration, and innovative design can yield remarkable results.
Through their partnership, ImageWorks Creative and TalkNats.com have demonstrated how a shared vision and a passion for excellence can lead to a home run in the world of digital marketing and web design.
TalkNats.com's Dinger in Digital Marketing and Web Design
In conclusion, TalkNats.com's feature in The New Yorker is a testament to the dedication and ingenuity of ImageWorks Creative, the local marketing agency that helped shape the blog's identity. The convergence of passionate sports enthusiasts and skilled web design experts has given rise to a digital community that's as engaging as it is authentic.
TalkNats.com is a great example of collaboration, community, and creative excellence. This success is attributed to ImageWorks, the best web design company near you. They have demonstrated how these factors can lead to success in our digital world.
Are you in need of designers and developers to take your website to the next level? Get in touch with us today.