How Much Does a Custom Website Cost in 2021?
Posted by ImageWorks Creative Team
August 11, 2021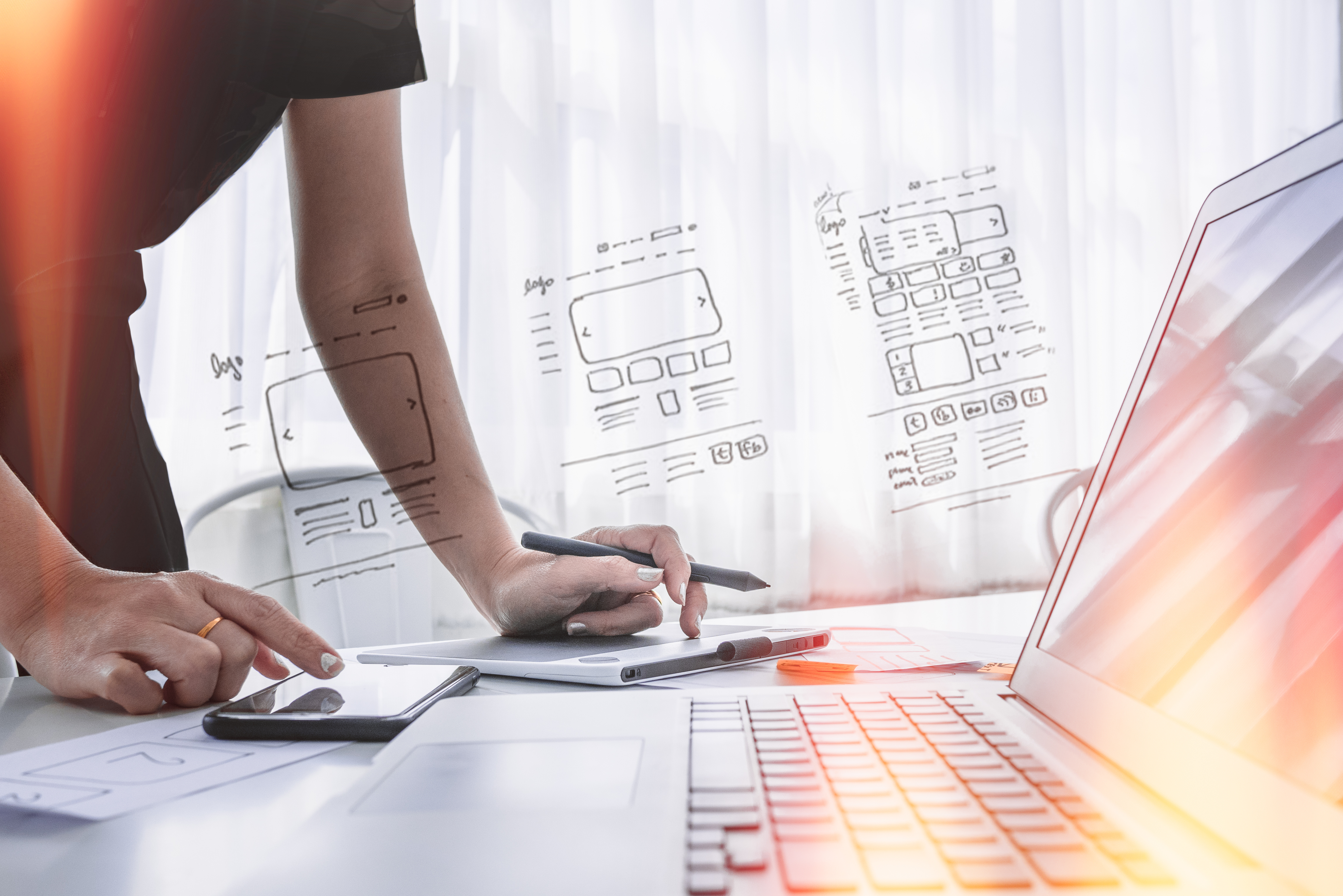 How much does it cost to build a house? A contractor will tell you it depends. If you define a house as 4 walls with a roof and a door, it'll be pretty cheap to build. Then again, that probably doesn't fit your needs. On the other hand, those who work with custom home builders often express how the project ended up costing more than the homeowner thought they'd spend on their house. 
Like custom homes, a custom website is built to fit your needs and last you a long time. Still, how much should it cost?
What Businesses Should Budget for Web Design
Broadly, today's businesses can expect to pay anywhere from $2,500 to well over $100,000 for an initial site strategy, design, and development. That range is big because it all comes down to what your site and your business needs.
When you take time to consider all the deliverables that go into your website design, such as planning, copywriting, animations, graphic design, database integration, coding, maintenance, hosting, updates, SEO, and more, it's easy to see how the costs may add up. However, it's important to know that investing in your website now will save you from all that comes with having to redo everything a short while later.

Handpicked content: The ImageWorks Creative Half Year Review 2021
Small Business Web Design Cost
Small businesses have the limitation of a small budget, but also the advantage of not needing an extensive website. If the site is under 5 pages, a simple, yet professional, site can be done for under $3,000. Alternatively, you can create a do-it-yourself site for free, or you can hire an offshore contractor and put up a site for under $500.
However, it is very unlikely a DIY site (which tends to all look the same) or an offshore contractor (which is often hard to direct) will help your business grow and impress customers. Also, consider how there are a lot of associated costs with any website built in a Content Management System (CMS). Hosting, website maintenance, security and version updates, responsive adjustments for devices, bug fixing, updates, UX enhancements, integrations - the list goes on!

Handpicked content: Our Top 5 Tools of Agency Management
Intermediate to Advanced Web Design Cost
If your business is a bit larger, a bit more established, or just has a lot of content to display online, you can expect to budget somewhere closer to $10,000 to $50,000 on average for initial builds. These websites include strategy planning, goal setting and tracking, lead capture and nourishing systems, databases, custom visuals, integrations to back-end apps and portals (like CRMs), and more in order to make sure your website is fully optimized.
We know you came to this post hoping to get a solid answer for how much a website costs. As you can see, though, it's hard to narrow it down to something Tweetable. If you know what you're looking for in a website (or if you're not quite sure yet), we'd love to chat with you and give you a better idea of what you should be budgeting for web design in 2021.
By Jordan Latham & Scott Margenau