Scary Mistakes Online Businesses Make With Their Website Content
Posted by ImageWorks Creative Team
October 13, 2022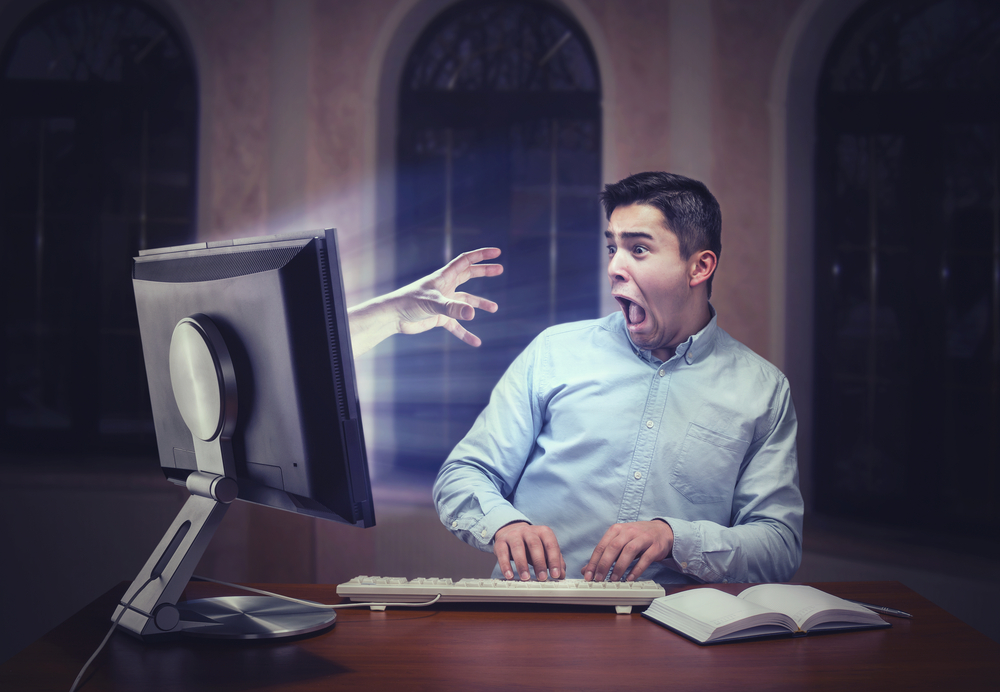 If you are doing business online, it is great to have a website where potential customers can visit and feel at home. Therefore, it is important to have valuable content, take advantage of good web design services, and have a brand that can be trusted.
Intended Voice or Scary Misunderstanding 😱
Create a strategy for the intended voice of the content writing or you will end up with a spooky voice that your audience does not understand. Your content should include
Searchable keywords

The right context

Good SEO optimization with a clear voice

Several paragraphs with appropriate headings

Realistic keyword density

Relatable infographics for more explanation
In doing so, there will be no guesswork in what you are trying to portray. Content writing should be customized to meet the needs of the target audience.
Treat or Trick Your Audience 👻
Pay attention to your web design to treat your visitors with a user-friendly site that they can easily navigate. If you don't, then you are tricking them to believe that this is the best website and it is not. Organize your website with tabs so your visitors have clarity on where to go and what to do next.
If not, your website will be scantily scary, and your visitors will think they were tricked and lured into visiting a ghost town. Get your website's web design custom-built and focus on the customer's experience, content writing strategy, and conversion goals.
Provide an Interesting Message that Howls 🐺🌕
Choose the right web design company for a customized plan and strategy to enhance your message and improve your chances of keeping the customer engaged. Enchant your target audience with a howling message that will not scare them away, but keep them interested in your content because it is loud enough to provide value. Use animation, images, infographics, and words to create that howling effect.
No Hocus Pocus 🧙‍♀️
Website maintenance is also important for a seamless experience. Visitors are not into any hocus pocus. They want a responsive website. They also want a secure and trusted website. Therefore, you should have a plan to update your website regularly. With a monitored performance of your website, you will also be able to know real user behavior so you can make changes and updates.
Create a Non-Fake Brand Image
Your brand image is one of the most important things for your business. Don't be one of those website owners that don't spend time and effort to boost the image of the brand. Most visitors to your website will form an immediate opinion of your brand as you present it to them. Everything has to be clear; even the design and the content. Your website has to say what you want the visitor to perceive. Your website should give a clear message to the user so that they can make an informed decision about your product and service. It should have:
Fast loading images

Engaging images that tell a story

Content writing that provides valuable information

Videos demonstrating a product or service

Right contact details including phone number and address

Privacy Policy

Refund Policy

Shipping Policy
Use a Blog to Become the Character You Represent
Every website owner should have a blog. This is where you will provide most of your informative content. A blog can do so many things to gain the respect of your potential clients. It shows:
You are an expert at what you are offering.

You are interested in connecting with the user.

Your writing and content allow the customer to make an informed decision.

You want to keep the visitors updated on current happenings in your business, industry, and market.
With a blog, you get to say a lot more than you would on the main website. Once you put out valuable content, your user will begin to trust you and know where to return for answers.
Conjure the Right Team 🧙‍♂️
Website design, content writing, and marketing online do not have to be scary as long as you get the professionals to handle them. Before you can start howling in frustration, schedule an appointment with our trusted full-service digital marketing team, and web design company, Imageworks Creative. 
Joseph Anthony