Striking the Perfect Balance: The Importance of Responsive Web Design and Content in Digital Marketing
Posted by ImageWorks Creative Team
May 30, 2023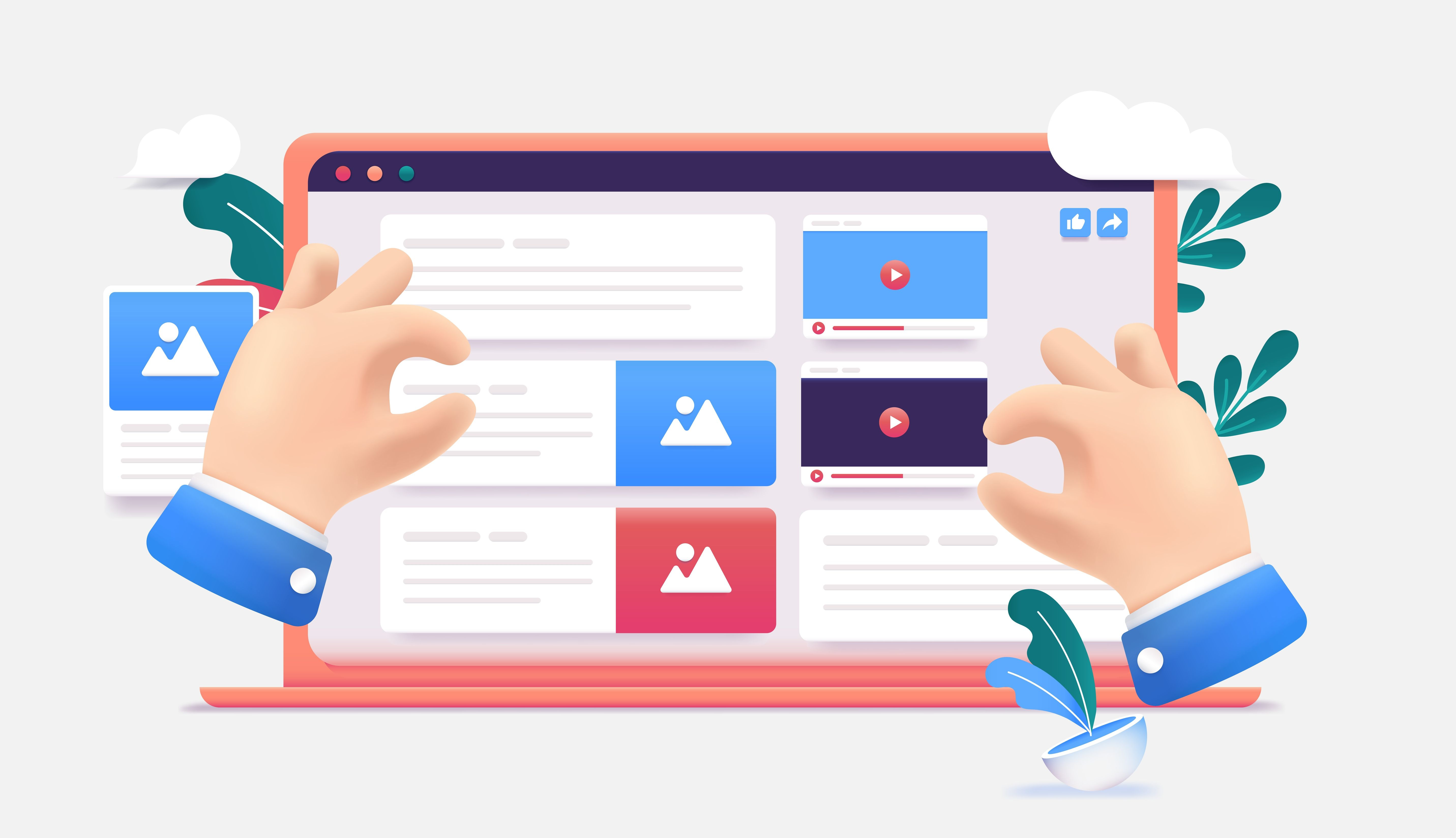 Developing a thriving online presence requires more than the ability to post a blog or share a photo of the products and services you provide. When it comes to establishing an online presence, both web design and content are vital. Understanding the significance of both web content and design is essential once you begin searching for a web design agency or website maintenance services.
What is Web Content and do Website Maintenance Services Matter?
Web content includes everything from a traditional blog post or website update to published articles and content included in social media strategies. From announcements and news to promotional articles, web content is extremely useful and versatile when building any online presence. Content is still considered "king" by many digital marketers today. Ensuring a solid content strategy can also help with boosting your website's SEO, or search engine optimization, in less time. With the ever-increasing importance of content, investing in website maintenance services becomes crucial to ensure the consistency, relevance, and effectiveness of your web content strategy.
When Choosing Content First is Beneficial over Responsive Web Design Services
Developing your content strategy before choosing the layout and design of your website can provide numerous advantages, such as:
The Ability to Create Content Structure
Creating the structure of your content before choosing the layout of your website can help you brainstorm a vision that is fitting for your content. Knowing how you want to present your content ahead of time can also save time when determining the main layout and structure of the site's design.
Having Content Can Help Streamline the Design Process
When you have an array of blogs and articles to publish to a website you plan to build, it can help streamline the process. Rather than using filler text, placing your existing content into a design can give you immediate results so you can determine if the look and layout are right for you.
When Choosing Web Design First is Beneficial
Some developers and designers will argue that choosing the design of a website is imperative and should be done before any content strategy is worked on. Several reasons to consider implementing design before a content strategy might include:
The Ability to Craft Content Around the Responsive Web Design
Developing the layout for a website before a content strategy is a way to help provide insight into available spaces for blogs and articles. Similarly to how web content can help in the brainstorming process of thinking of the right design for a website, developing a layout for a site can also aid in the structure of your website's content altogether.
The Right Design Helps With Branding and Establishing Authenticity
The first impression a visitor has when they visit your website is extremely important. If your website appears outdated, unattractive or simply does not appear trustworthy, it can be difficult to generate loyalty and, ultimately, sales. Additionally, the design and loading time of a website also plays a major role in the overall bounce rate of a website. The higher the bounce rate of a website, the more visitors leave after only visiting the initial landing page of the site.
Branding Matters
In addition to establishing authenticity and credibility, it's also imperative to work towards building your brand with an online presence. Focusing on the most important elements of your online presence and website can ensure that you are appealing to the right demographics and your intended audience. Focusing on design can help to spread the word about your brand as you begin building your content strategy.
Advantages of Working With a Professional Web Design Company for Responsive Web Design Services
Working with professional web design companies and agencies is highly recommended when you are searching for a complete web design and content marketing package. While both design and content are equally important, a professional web design agency can help guide you through your project from start to finish. Whether you are interested in responsive web design services to help maximize your reach or if you are seeking ongoing website maintenance services, a professional web design company will ensure your website is in the right hands.
Are you searching for a web design agency that you can trust and rely on for all your design and content needs? Learn more about Imageworks Creative and request your quote today!

By Joseph Anthony