Which is the Better CMS? WordPress VS Drupal
Posted by ImageWorks Creative Team
July 07, 2022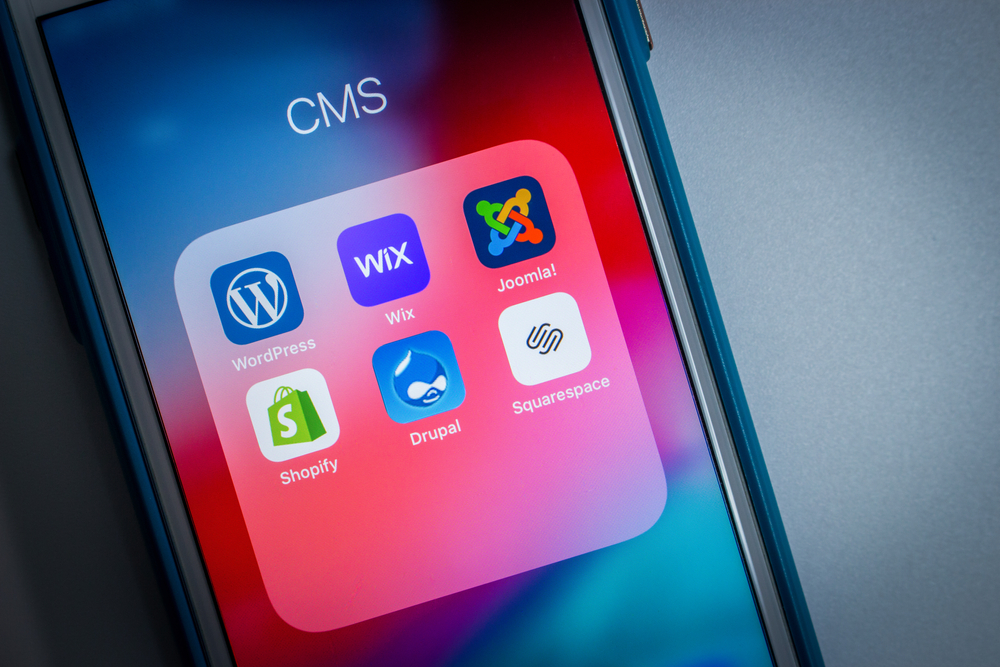 Which is the Better CMS? WordPress VS Drupal
Content management systems (CMS) are computer systems that create, manage, and modify digital content. CMS can be helpful to businesses and individuals looking to manage digital content on websites, as they do not require any specific coding experience. Most webpages and their content are coded in HTML, a markup language that defines the structure of web content. CMS allows users to build a website without needing to code from scratch. CMS possesses basic back-end infrastructure, allowing users to focus more on the forward-facing parts of the site. Many CMS options available online are open source and free. WordPress and Drupal are two of the most popular CMS to use when designing personal and professional websites. So, how do they compare to one another?
What is Drupal?
Drupal is a free, open-source CMS with a community of over 1.39 million members. Drupal's open-source backend framework supports around 14% of the top 10,000 websites in the world.
Advantages of Drupal
Customization: Drupal's content types are highly customizable. Drupal has over 30,000 community-created modules. These modules are code that can be integrated into existing code in Drupal, allowing you to alter its functionality and add new functions to them. These modules can be utilized to tailor your website themes to your specifications.

Multilingual support: Drupal has multilingual functionally built into the platform, allowing users to produce and translate content into many languages automatically without the need to integrate third-party services.

Security: Drupal's dedicated security team and community ensure continued web maintenance and security. Drupal's community modules can be utilized to modify your website for tighter security. This includes adding modules that require the input of strong passwords and password updates to fend off hackers.



What is WordPress?
WordPress is a free, open-source content management system (CMS) that can be used to create blogs and websites. Among CMS, WordPress is one of the most popular to use, and it currently powers over 43% of websites on the Internet.
Advantages of WordPress
Adaptability: WordPress is a highly adaptable platform. Its flexibility allows it to be utilized to power websites of varying complexity. From small personal blogs to the official White House website, WordPress can be tuned to meet the needs of almost anyone looking to build a website.

Accessibility: WordPress can be accessed by anyone, and a WordPress site can be up and running in minutes. WordPress does not require users to possess coding skills to customize the site to their preferences. WordPress developers are often more affordable than other CMS developers.

Expandable: WordPress offers multiple themes that can be used to customize a website to one's preferences. Users can also purchase and integrate themes from third-party designers to create a unique website.
How do they compare? Drupal vs WordPress
With WordPress, it is simple and easy to create a fully functional website with web design. WordPress's simple and easy-to-use interface and plug-and-play functionality make WordPress simple and easy to use, making it preferable for first-time website builders. However, you cannot alter WordPress's core code, making it less customizable for developers looking for modules to improve their website security.
Drupal does require some development know-how to develop a fully functional and attractive website design. Its responsive web design and community modules make it an attractive platform for developers looking for a little more control of their website's features. Drupal offers a variety of attractive built-in features and a reliable contributor community that continuously updates its code, keeping websites more responsive, mobile-friendly, and optimized than websites made using other platforms. Its customizability also makes it a highly secure platform that allows developers to program in a variety of fail-safes to ward off hackers.

Now What?

Are you unsure whether WordPress or Drupal is right for you? ImageWorks Creative can help. We will get you ready for a website redesign or custom create a new best-in-class, a custom-built website that prioritizes user experience, conversion goals, and a true content strategy! ImageWorks is a premier web design firm and full-service agency that has been assisting businesses since the inception of mainstream website development in 1996! Our websites are engaging, forward-thinking, and purpose-driven. Still unsure? Discover what our portfolio has to show!
Written in part by the whole team at ImageWorks Creative for our blog