5 Ways Paid Ads Can Drive Traffic To Your Thanksgiving Offers
Posted by ImageWorks Creative Team
November 18, 2022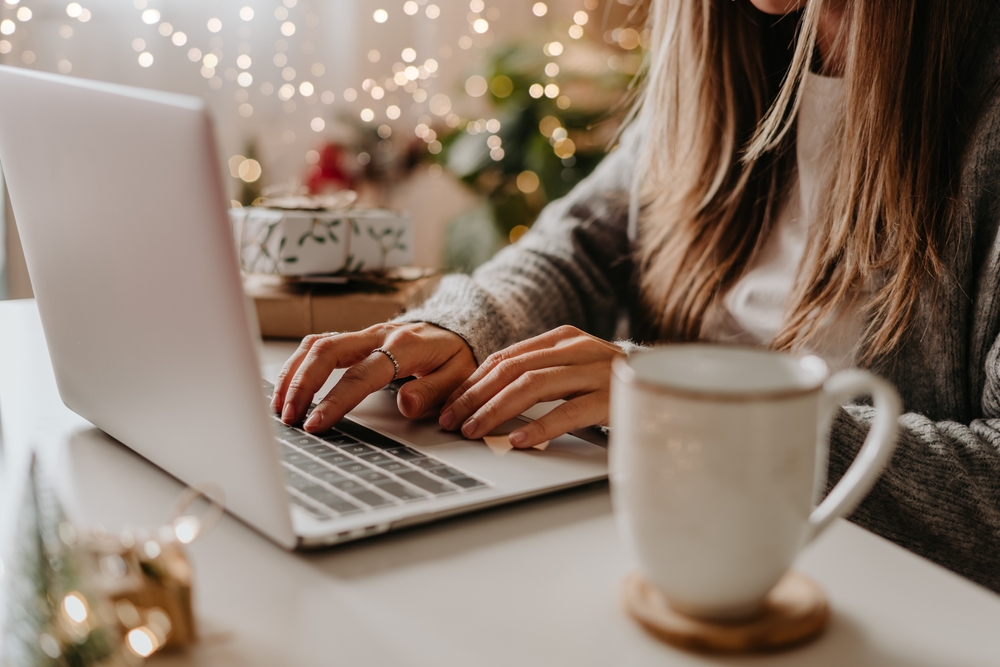 The seasonality of a product or a service is usually determined based on certain times of the year. For example, at Thanksgiving, there is a Black Friday frenzy and people start preparing for Christmas shopping; and on Valentine's Day the demand for roses and chocolate increases. Knowing the nature of each of these festive times is crucial to carrying out an effective seasonal marketing campaign. 
What is seasonality?
Seasonality is understood, within the world of marketing, as those changes that the demand for a good or service undergoes depending on the time of year. Said variation infers that there are certain patterns that increase or decrease demand, and that are repeated either annually, weekly, or daily. Knowing the concept of seasonality will help you plan the marketing campaigns you want to carry out. You can get help from a good digital marketing company, like Imageworks. 
What are the ideal dates to carry out a seasonal marketing campaign?
For your seasonal marketing campaign to be a success, it must be framed on a special day or season. The most significant commemorative dates to carry out a seasonal marketing campaign are:
Thanksgiving Day
Christmas
Mother's Day
Valentine's Day
Father's day
Easter
Black Friday
Ad Platforms
You can create ad campaigns on a variety of platforms including:
Google Ads
Native Ads
Banner Ads
Social Media Ads (Facebook, Linkedin, Tiktok and Instagram)
Display ads
Bing or Yahoo ads
Using different strategies
Additionally, there are certain strategies to put in place, such as:
Using the right keywords
Using an attractive title
Great content writing
Having an understanding of the various types of ads
Stay abreast of your advertising analytics
Testing different ad campaigns to see which title or keywords works best
Use of targeted landing pages
Use of the right tracking tools to see how each ad is doing
Create a good call to action
Good website maintenance
Promotion Strategy
Seasonal marketing is a promotion strategy for products or services at certain times of the year. These are types of disclosures related to holidays that are intended to take advantage of increased demand for a particular good or service at a particular time of year in order to increase sales. Companies and brands also have a moment of glory when they know how to take advantage of these seasonal opportunities.
1. They create an opportunity that your customers cannot miss.
Seasonal marketing creates immediacy in your campaigns because people will not want to miss the opportunity to take advantage of the best discounts of your brand. This strategy puts an expiration date on a promotion or discount and encourages consumers to seize the moment before it expires. It is about creatively promoting different Thanksgiving offers or services to attract the attention of customers and give the idea that it is a limited-time offer.
2. Consumers spend more on holidays
Consumer habits increase during different seasons, be it Thanksgiving, summer holidays or Halloween. For example, the United States is one of the countries that spends the most on Thanksgiving.
Even the weather can positively affect the demand for a product or service. For this reason, it is important that your marketing strategies are aligned with the season in which they are being developed so that the possibilities of increasing your sales are maximized.
Influencing emotions can provoke the actions you want in your consumers, especially at the right moment when a temporality is closest. Offering promotions or services that fit their immediate needs makes customers take advantage of the occasion to get ready for Thanksgiving, find the perfect gift for Christmas or prepare for the New Year.
3. They respond to the needs of consumers.
The needs of consumers are constantly changing and companies must adapt to them to continue being a brand of choice. Seasonal marketing responds to these peculiar needs, because through attractive Thanksgiving campaigns, you can satisfy what your customers are looking for at that specific time, namely Black Friday.
4. They help get new subscribers.
Seasonal marketing campaigns are a great time to attract new users to your social networks and website or to sign up for your email newsletters. This is because people are often a bit more likely to sign up for discounts or deals. If you manage to attract users with attractive ads and promotions at Thanksgiving or Christmas, it is most likely that you will also get more sales.
Meeting the most in-demand needs at the right time can drive more traffic to your business. Staying up to date on consumer trends will attract new subscribers. The goal is to tap into consumers' thoughts and feelings of excitement during each season to provide them with unique experiences.
5. They have a visual impact on your customers.
Seasonal marketing ads often have one thing in common: they arouse emotions. If your ad or campaign manages to generate a significant impression with your customers, it will surely attract new users as well. Use the colors of the season, but in a way that doesn't overshadow your brand's personality. Come up with the best ways for your product or service to fit the specific needs of the season and show off.
Perfect the message of your Thanksgiving marketing campaign
The message of your Thanksgiving marketing is extremely important, just like in any other marketing campaign. To create it you must take into account the following:
The customer's journey and the message you want to convey.
The emotions you want to provoke in your audience.
A call to action or next steps you want to encourage.
Image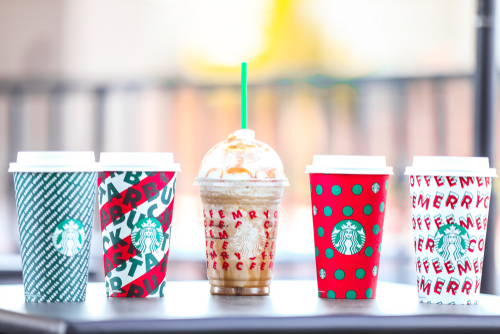 On each holiday,  for example, Starbucks launches a special drink depending on the season, such as Valentine's Day, fall, or its famous Christmas drinks. In addition, it changes the appearance of its glasses with seasonal colors and attractive designs that make them, on many occasions, a collector's item for fans of this brand. This is an idea you can bring to your ad campaign for your Thanksgiving offers.
Facilitating the User Experience
Bringing together seasonal products facilitates the user experience of visitors. In this way, you prevent them from spending a long time looking at thousands of products, ending up getting tired of not knowing what to choose, and better decide to leave. Seasonal marketing makes it easier for buyers to make decisions.
Seek Consultation
Take advantage of the momentum that Thanksgiving has in some specific market niches by paying attention to the clues and the nature of the season to know how to adapt your promotional campaigns. This is where the potential success of your seasonal marketing campaigns lies. While these are good practices, it is important to consult with a marketing agency like Imageworks Creative so you can get the best results and spruce up your business for the Thanksgiving season. 
By Joseph Anthony