How to Get Started With Review Marketing
Posted by ImageWorks Creative Team
March 14, 2022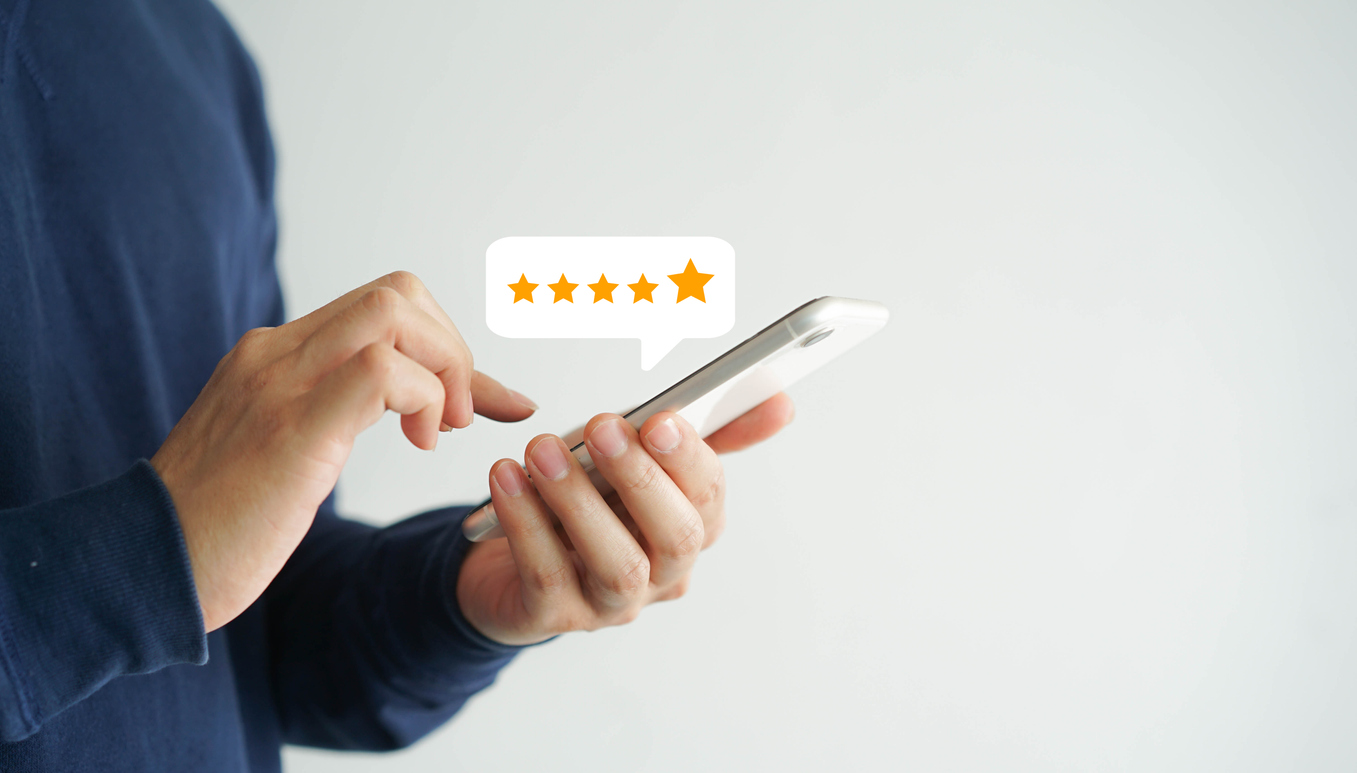 Customer reviews hold a bounty of information for business owners, small and large.  A solid review marketing plan will leverage the power of happy customers into new clients.  Unfortunately, many business owners are unaware of basic review marketing concepts.  This article will show you how to start to use reviews in marketing to keep you from missing out on a powerful marketing tool.
Step 1 - Perform a Review Audit

As a business owner, you should leverage the power of your happy clients to increase sales.  To do this, you must learn to use customer reviews in marketing.  First, perform a review audit - list all the review platforms that customers can use to review your business.
 

Handpicked content: SEM or PPC? What's the Difference & Which 
One Do I Need?
The most popular review platforms are:
Google

Facebook

Bing

TripAdvisor

Better Business Bureau

Yellow Pages

Angie's List  
Make sure you are on all relevant platforms.  Then, list the sites from best to worst feedback rating.  If you read the feedback closely, you will paint a picture of how customers perceive your brand and can brainstorm your review marketing activities.  

Handpicked content: Get the Most For Your Post: Understanding the Purpose 
of Social Media Platforms
In the future, make sure to interact as much as each platform allows with reviewers – especially the bad ones!  They offer an opportunity to flex your customer service skills in a public forum.  Respond to inquiries, compliments, and complaints as diligently and publicly as possible.  It's all about growing social trust! 
Step 2 - Ask for more Reviews
 
Be timely.  Ask for a review shortly after purchase, and utilize our intelligent tools to encourage more reviews.  Following up with all your buyers may look different depending on your type of business.  Whether you send customers a physical card with instructions on leaving feedback, send SMS requests, or rely on email to follow up, make sure the review process is easy! 
Be transparent about it.  Provide context and let customers know why reviews are crucial to your business.  Most customers will oblige, especially if they feel like you value their opinion (and you should!). 
Keep URLs short if they will have to type them.  Link your SMS requests directly to the relevant review listing and make your emails clear, concise, and clickable.  Once they have left a review, follow up.  Thank them publicly for the review, either on the platform or social media.  Reward them somehow – perhaps a discount off their next purchase?  Let them know they are a valued investor in your business, and do it in front of as many potential customers as possible.      
Step 3 - Display Reviews in the Right Spot
 
Everyone knows that reviews belong on the product page, right?  Well, they should be elsewhere on your site, too.  An attractive landing page with happy customers is a great way to welcome new traffic.  Consider making a curated testimonials page on your site.  Wherever you put your online customer reviews, try to use the pictures and names of the customers to foster a human connection.  

Handpicked content: How Much Does Professional Website Design Cost 
in 2022?
You can also include product reviews in marketing materials outside your website.  Turn glowing feedback into an attractive social media post.  If possible, tag the person who left it, then engage with as many likes, shares, and responses as you can.  This type of interactivity bleeds over into community management territory, but it is all in the name of increasing social trust.

By Joseph Anthony