Why Local SEO Will Be Important For Your Business in 2024
Posted by ImageWorks Creative Team
September 29, 2023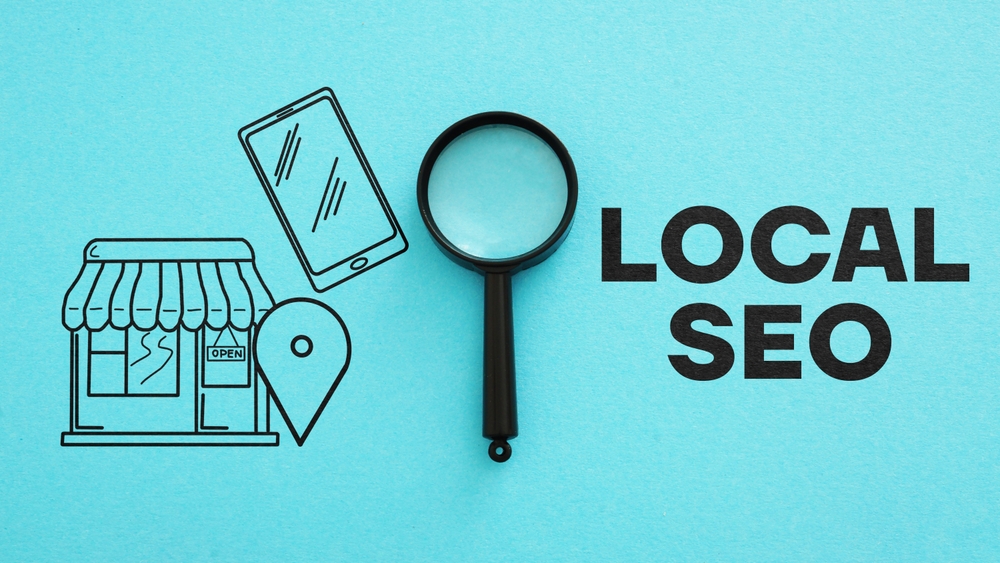 Digital Marketing Agencies Use Local SEO to Drive Traffic to Your Door
Consumers search online for companies that can meet their needs. It's easy to understand their frustration when searches for local dining or shopping bring up businesses located far away from their current location. After all, if you live or work in DC or Virginia, a pizza parlor in Peoria won't be able to satisfy your hunger pangs any time soon.
Likewise, business owners want to attract customers who can access and purchase their products. Creating hyper-local SEO is paramount when directing these potential customers in your geographic region to your storefront company.
Do You Need a Digital Marketing Agency to Create Effective Local SEO? 🤔
If you are a business owner in 2023, chances are good that you do need a digital marketing agency for local SEO. Long gone are the days when consumers searched the Yellow Pages of phone books to find companies to patronize.
Technology has changed the way we do business. Now, to maximize sales and create loyalty to your carefully curated brand, you need to be very strategic in your marketing efforts.
The most effective and cost-efficient way to achieve sales goals is to utilize local SEO to route traffic to your company's website. This is done by utilizing the keywords most frequently typed in online Google searches.
Web design companies use local SEO to increase website traffic 🧑‍🚀🚀
Does your business have a brick-and-mortar location? If so, local SEO strategies can deliver local customers while also developing brand loyalty for your company and its products.
But for your business to succeed, your local customers must be able to find your location on a digital map that leads straight to your door.
Web design companies use different technical SEO strategies to help clients boost their local ranking and online visibility.
To boost a website's profile, Search Engine Ranking Pages (SERPS) use specific phrases and words that consumers are already typing into Google.
Here's how it works. If a pet owner wants information about obedience training for their dog, they might first do a general organic search to garner information about the topic. They're still in knowledge-seeking mode and have not yet determined whether to purchase this service.
But once they understand the process, they enter purchase mode and enroll Fido🐶 in an obedience class near their geographically defined service area. Service providers hundreds or thousands of miles away are useless to them in this phase.
Laser-focus marketing efforts convert traffic into sales 🎯
Not all website traffic will convert to sales, of course.
Business owners who want to home in on potential customers in their geographically targeted areas should consider using a marketing agency and the following lead-generation tools to maximize their SEO efforts:
Set up a free Google Business Profile and a separate (but also free) Google My Business account to manage your business profile. Both are necessary for local map-based results to feature your company.


 

Focus on smartphone search results. Consumers ready to make purchases conduct most business searches on their smartphones.


 

Employ targeted SEO strategies that include local citations of your company's "NAP," i.e..., its name, address, and phone number.


 

Use website metadata, together with hyper-localized content, to make your business more visible when potential customers search online for companies "near me."
These local SEO strategies differ from organic SEO, but have proven track records of success.
And remember, don't let recent shortcuts, like AI, deter you from going down the proven path of success.
Nearly half (46%) of Google searches are local 🗺️
Convenience is key when it comes to the way consumers interact with Google. In addition to the above statistic, another 50% of those searching "near me" will go on to visit a business they searched.
If getting foot traffic into your business is your goal, don't give short shrift to this important opportunity to boost sales using targeted local SEO strategies.
Conclusion: A Full-Service Marketing Agency Is Your Company's Secret Weapon 🤫
Our web design and digital marketing agency, Imageworks Creative, can give your company's lagging sales a boost by incorporating local SEO. We target the audience in your geographic area most likely to purchase your goods and services.
We ensure our clients' businesses get listed in regional directories in their areas.
We're based in Ashburn, Virginia, and work out of Northern Virginia, DC and the DMV area too, but we assist clients remotely all over the globe to enhance their online sales presence.
Call us today at (703) 928-7309 to schedule a complimentary consultation.
by Joseph Anthony