Demystifying Hashtags on LinkedIn: Best Use & Practices
Posted by ImageWorks Creative Team
October 06, 2021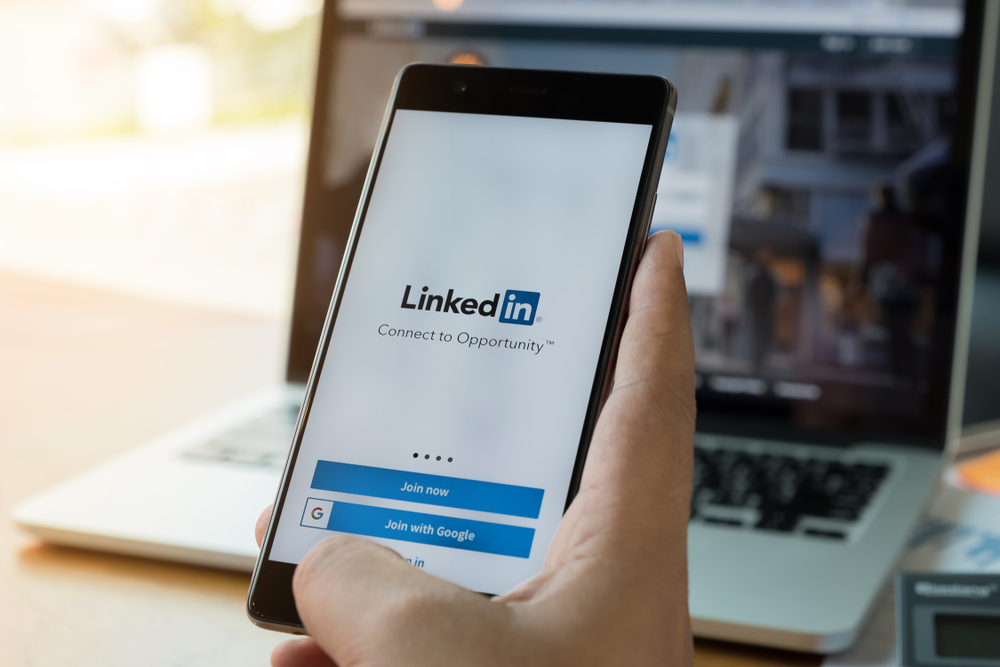 So far in our hashtag insights mini series, we've discussed the best practices when using hashtags on Twitter, Instagram, and Facebook. But if you're interested in making business connections and positioning yourselves as an industry innovator, then you're probably interested in LinkedIn.
A Brief History Hashtags on LinkedIn
We don't blame you if your impression of hashtags on LinkedIn is lackluster. The platform has implemented and pulled back the use of hashtags on its platform more than once. LinkedIn was introduced in 2003, but didn't include clickable hashtags until 13 years later in 2016. However, they were only available on the mobile app. It wasn't until 2017 that they migrated to the desktop version, but they invoked confusion from users, meaning they weren't widely used. Finally, in 2019, hashtags became fully integrated on LinkedIn's platform.
This has, for sure, left many marketers and business owners confused on if using hashtags on LinkedIn is even worth it. Our hope is that this article will help clear things up.

Handpicked content: New Client Website Launch: Vaughan, Fincher, & Sotelo, PC
The Benefits of Using Hashtags on LinkedIn
Despite the tumultuous history, hashtags on LinkedIn do serve a purpose, one similar to all the previous posts we've made. Hashtags serve as a way to categorize content. By tagging your LinkedIn posts, articles, and profile with a given hashtag, you're adding it to a collection of other posts around the same topic. This allows your content to be found by users interested in that topic.
How to Create Hashtags on LinkedIn
By the time this 4th installment in our hashtags mini series is posted, it's safe to say you know how to create a hashtag. You stamp a pound sign (#) in front of a word or phrase unbroken by spaces or punctuation.
However, LinkedIn's interface actually allows for another way of adding hashtags to your posts. After adding your post caption, LinkedIn will actually suggest common hashtags for you to add to your post, which you can do by clicking on the suggestion you want to implement. These suggested tags are often basic, broad tags, but they're a great place to get inspiration.

Handpicked content: How Much Does a Custom Website Cost in 2021?
LinkedIn Hashtag Best Practices
Use 3-5 hashtags total. LinkedIn's former senior director of product management, Pete Davies, suggested 3 hashtags work best, though some organizations have found success with as much as 5 tags in their posts.
Don't just use hashtags. Hashtags help provide context and to categorize your content. However, they provide almost no substance for users looking to engage. Write a line or two for a caption, including a call to action, and then see if there's a natural opening where a hashtags could be used.
Remember your post goals. Know what you want to accomplish with this post and use hashtags to help facilitate that goal, not compete with it.
LinkedIn is not Twitter. What we mean by this is that trending hashtags on one platform don't always translate well on LinkedIn. It's a professional platform that tends to skew older in its user base, meaning you should avoid "unprofessional" meme trends, especially if they don't fit your brand, as well as abbreviated tags (#SMM for #SocialMediaMarketing, for example).

Handpicked content: Video Content: A Powerful Tool & Easier Than You Thought
Like hashtags found on other social media sites, hashtags on LinkedIn have the power to connect distant users with your content, increasing your reach. However, due to its rocky past, most LinkedIn users either don't know how to use them or just don't use them, period. In the short time they've been fully integrated into LinkedIn's platform, there are a few best practices that have been established.
Still, the use of hashtags on LinkedIn is so new, we're curious. What's your LinkedIn hashtag philosophy?
By Jordan Latham
By the way, this post is part of a series, where we explore how hashtags work on different social media platforms. Read the posts on Twitter, Instagram, and Facebook, and be sure to subscribe to the ImageWorks Creative Blog near the top of this article so you don't miss out on future installments!