Video Content: A Powerful Tool & Easier Than You Thought
Posted by ImageWorks Creative Team
July 14, 2021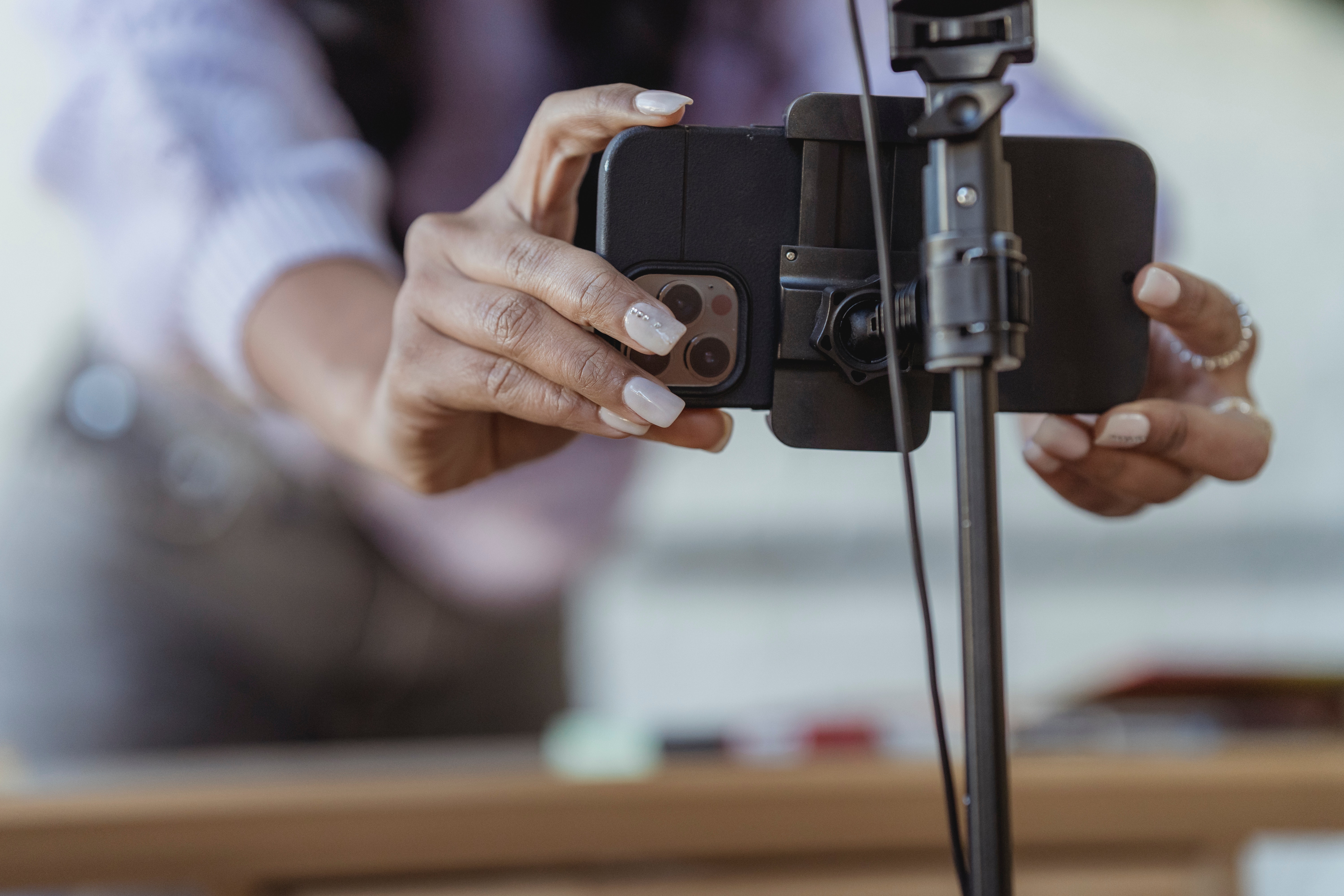 "We are no longer a photo-sharing app," said Adam Mosseri, head of Instagram, in a recent announcement video. Moving away from its roots, Instagram will focus on video as a key component of its value offering. When you look at the data surrounding video content, it makes sense. For example, did you know video posts attract three times the engagement and that Internet users watch nearly 16 hours of video per week? Creating video content for your business is a popular way to get a return on your content creation investment. Still, business owners and marketers can be hesitant to start.
Why You Should Share Videos
Video is more engaging.
Did you know us humans are predisposed to notice movement before anything else? Combine movement with attention grabbing audio, and you can see why videos are a top tool marketers use to get eyeballs on their content. Additionally, when you feature videos on your website, you can increase the time visitors spend on a given page. This extended exposure builds trust, which we talk more about later.

Handpicked Content: Our Top 5 Tools of Agency Management
There's opportunity for personal connection.
Showing off the people behind your brand or those who you serve anchors your business into the real, human world. In fact, a popular trend going around is to make quick personalized videos welcoming your new clients or answer a question from customers. While it's exceedingly simple to record one of these videos, it shows your customers that you took the time to record something specifically for them, showing your investment and care.
It builds trust.
In addition to appearing more human, videos are also seen as credible sources of information. This is especially true of brands that regularly create and publish video content. Your trustworthiness in the eyes of Google will also grow if you feature videos on your website. It boosts your SEO.
It's really easy to get started.
Sure, there's something to be said about investing in quality. However, with nearly every phone and computer coming with a built-in camera, the barrier to entry is much lower than most people realize. If you're starting with very little knowledge of video production, we recommend taking the time to learn the basics (maybe by going to YouTube and watching a video from a knowledgeable company?). Another pro tip is to plan out a few video ideas so you know what direction you're heading.

Handpicked Content: What Does Branding Mean in 2021?
Easy Videos Ideas for Small Businesses
Product Features & Announcements
Let's start with the obvious, you can make videos about what you sell. This can be a commercial-like product feature, but you can also get creative with it. Show watchers how you make your product or walk them through your process of setting up service.
Making a video around a big announcement is also a good idea. Because of the engagement factor and personal connection we talked about earlier, it's perhaps easier to get people jazzed about your announcement with a video than a simple text post.
Testimonials
Combine the power of word of mouth with video content marketing by sharing customer testimonials. If you can get your customers on camera, that's great! However, don't get discouraged if you can't - there are plenty of ways to feature a testimonial separate from the customer. For example, you could make a simple animated video showing the text of the testimonial. This example would be perfect for a social share.

Handpicked Content: Customer Journeys: A Simplified Explanation
Team Bios
An unexpected place on your website where video might thrive is on our team's About Us page. A quick video of a team member introducing themselves humanizes your team and your brand and, again, builds on engagement and personal connection to draw in users.
FAQs or Tips and Tricks
If you get asked a question more than once, make a video about it. This may not totally fit the definition of "frequently", however there tends to be more people who are too afraid or too busy to reach out and ask a question. Additionally, quick knowledge bites that help people get the most out of your service or product make great content that helps people and makes them want to share it.
Video content is an intimidating field to get into. However, it's not as difficult to start as you may think. Video content marketing has tremendous return on investment due to its engaging nature and trust-building abilities. Videos that engage, educate, and energize can do wonders for your business. So, the real question is: why haven't you started filming?
By Jordan Latham