13 Scary Web Design & UX Mistakes - and How to Avoid Them
Posted by ImageWorks Creative Team
October 21, 2020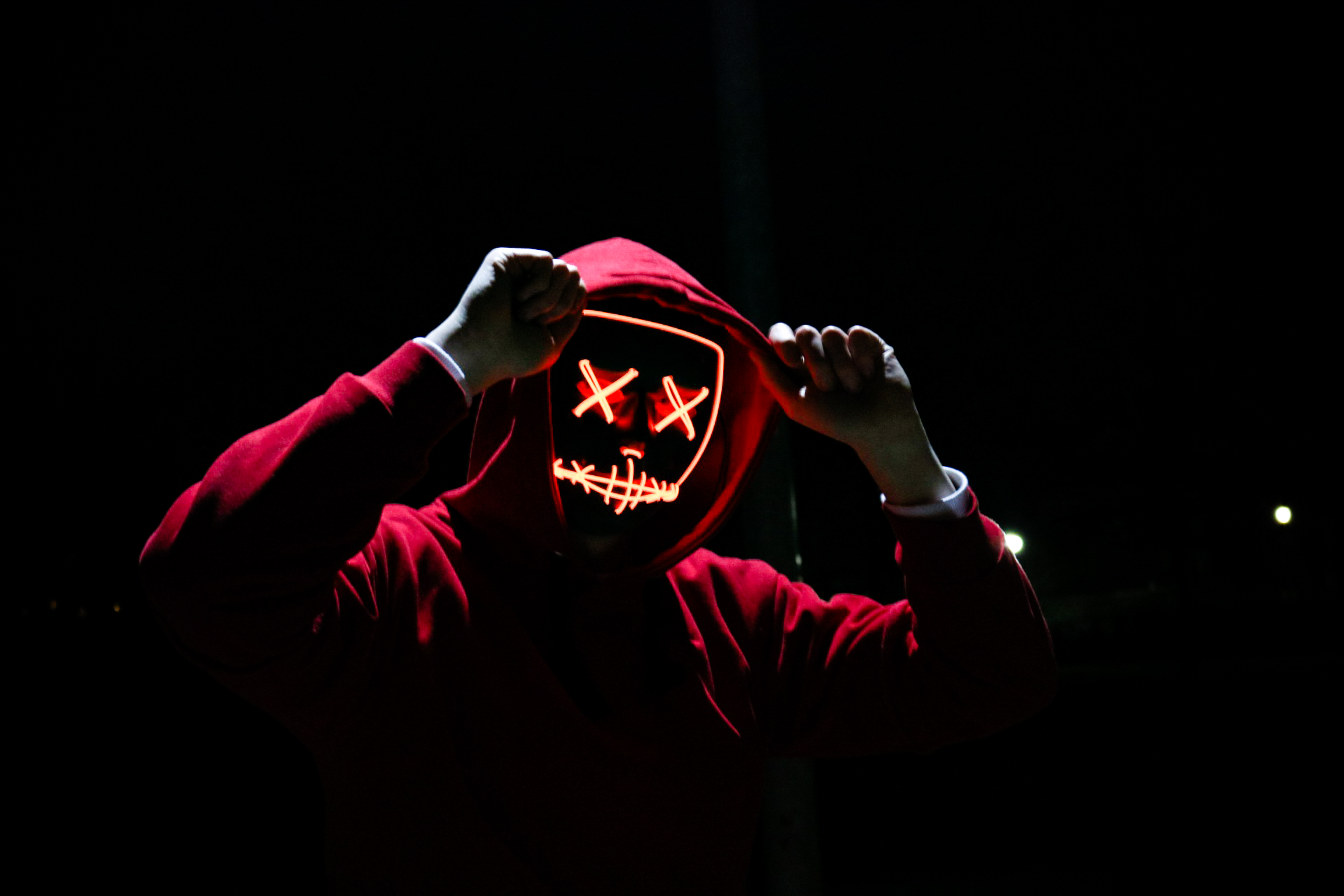 Websites have been around for just about 30 years. In that time, we've all collectively established what a website needs and what you should never include. Still, there are ghosts from the web design past that continue to haunt modern UX designers. So, for this bone-chilling blog post, we're listing some web design & UX mistakes that you shouldn't be caught dead making.
1. Not Using Header Tags
It seems basic, but there are still websites in 2020 that just increase the size of their font when they want to make something into a header. Giving your content headers makes your content easier to scan and thus more readable, but using header tags in your website's code actually helps Google and other search engines evaluate your site's content. So, NOT using header tags is a huge missed opportunity for SEO.
2. Confusing Site Navigation
If you're not designing a landing page, you need to make it easy for users to get around your site. You might think you're decluttering your site by tucking the navigation away, except it's one of the basic site elements users expect to be there. Alternatively, you might also think that you want to put everything in your navigation to make it easily accessible, but that's also not a good idea. Not everything needs to be the first thing the user clicks on.
Avoid having poor navigation by putting clearly labeled links to your most important pages in an instinctive place where users would expect to find them.
3. Hiding or Withholding Contact Info
As a business, you want people to contact you, especially those who want to use your services. If you make your contact information difficult to find, you make the act of reaching out difficult. Not a good look if you're trying to make your customers' lives easier.
Avoid hiding your contact information by making it a part of your footer. This will display it on every page and is a top destination for those searching for it. It's also a good idea to list it on your About page, if you don't have a separate Contact page.

Handpicked content: What's a Landing Page & How Do I Use It?
4. Not Designing for Mobile Users
Honestly, what are you doing if you don't account for small screens and finger navigation? Something as small as a tiny font will put off a user that's visiting via their mobile device because they can't read your content. If vital information requires a mouse-over, then it's withheld from mobile browsers. Designing for only one device type is a fearsome mistake.
Avoid this by building in time to design - and test! - a mobile version of your website. Make sure drop down menus and other specialized content is mobile friendly as well.
5. Slow Loading times
Another thing users have no patience for is if your site takes more than a few seconds to load. Your site visitors are either looking for specific information on your brand and/or industry or they're just browsing. Both groups will find faster, better websites if they have to wait for your content.
Avoid slow load times by decluttering your code, compressing overly large files, and using a good website host.
6. Unclear & Overwhelming Calls-to-Action
In an ideal world, a user would visit your site and complete every conversion action you want to promote. We don't live in an ideal world, unfortunately, so we have to use a Call-To-Action to inspire a user to complete said conversions. Your business might have multiple conversion actions and so want to display multiple CTAs. However, a cluttered website that pulls the users attention to multiple parts of the screen without guiding them to the most important parts will not see a successful conversion rate.
Avoid exacerbating the user's decision fatigue by telling them the what, where, and how to take the top action you want them to take
7. Videos That Autoplay
Fun fact: humans are predisposed to notice movement before things such as color or texture. When you know that, it sort of makes sense why so many websites enable their videos to begin playing without any action from the user. It still doesn't make it okay.
Autoplay doesn't make things easier on the user - it distracts them from your core message without allowing them to decide if they want to watch your video. And if you allow videos to auto-play WITH SOUND, you just might be evil.
Avoid triggering your users fight or flight by just … not setting videos to autoplay.

Handpicked content: In the Thought Bubble: A Look at Our Social Media & 
Website Revamp
8. Not Using Negative Space & Organization
Sometimes, website owners are in a rush to get everything in front of the user so they don't even have to scroll through the website. The idea of getting everything "above the fold" of your site is not a make or break. Yes, you should have a compelling hero image and web copy to entice visitors to continue reading. However, if you don't give that content space to attract appropriate attention, people are clicking away anyways because they're overwhelmed.
Avoid this by making use of the endless internet and let your content breathe. Stripping down your designs and your messages often lends itself to more compelling content anyways.
9. Poorly Timed & Excessive Pop Ups
Similar to several previous items, setting a pop up to asking the user to subscribe to your newsletter or sign up for your webinar is a bit demanding. Chances are they haven't even seen your content yet and wouldn't know if they like it enough to give you their email. This sort of pushiness will reflect badly on your brand and drive users to a more relaxing website experience.
Avoid adding to users pop-up fatigue by being selective when and where you have pop ups. Only ask them to subscribe to your blog when they're on a blog post or promote your webinar in a banner on top of your site, out of the way of your content.
10. Complicated or Overly Long Forms
A mix of slow load times and hidden contact information, having a long, frustrating form users have to fill out to either contact you or to access a gated piece of content is horrifying. Even if the form works as intended, the user could be put off by how much information they're giving you. Going back to our earlier point, if contacting you (or access that gated content) is difficult, people will find easier ways to handle their business with other service providers.
Avoid the scary-long forms by only asking for information that's absolutely necessary for what the form is to achieve. In a digital world, just their name and email address will do it 9 times out of 10.
11. Unreadable Fonts
Whether it's due to poor font choice or font color, an unreadable website is one that will see a high bounce rate. Having a low contrast between your font and background color makes your site seem more minimalistic. However, it puts being trendy over actually being able to read your content. You don't want a trendy website, you want a stylish one.
Additionally, elaborate or handwritten fonts need to be selected with care. Depending on the copy you want to use it on, an exaggerated font could distort your words and make it look like you're trying too hard to be cool.
Avoid an unreadable site by selecting 2-3 clean, vision friendly fonts and displaying them in contrasting colors to make them stand out.
12. Mismatched Stock Photography
Through services like Pexels or Shutterstock, you have access to high quality visual media for a bargain price. We're not saying it's bad to take advantage of that. It becomes frightening when the designer doesn't take the time to find an image that truly fits the use case.
Avoid laughable imagery by taking the time to find a well-suited image for what you want to use it for. If one can't be found, then invest in some original photography.
13. Not Using Analytics to Measure Performance
If we're being honest, this is the one that scares us the most. With over 20 years in the marketing & web design business, we know just how important it is to make decisions based on data.
Avoid this fright by determining what your key performance indicators are and set a schedule for measuring them. That way, you can track your progress and begin to understand the 'why' behind the things that go bump in the night (like capturing leads!).

Handpicked content: Get the most for Your Post: Understanding the Purpose of Social Media Platforms
Those were a lot of terrifying tips, but it all boils down to making your website easy to use and helpful for your user. Make sure your content is the star. Account for different preferred devices. Lastly, content may be king, but don't forget your data.
By Jordan Latham