How to Get the Best ROI for Your Marketing Strategies
Posted by ImageWorks Creative Team
June 17, 2020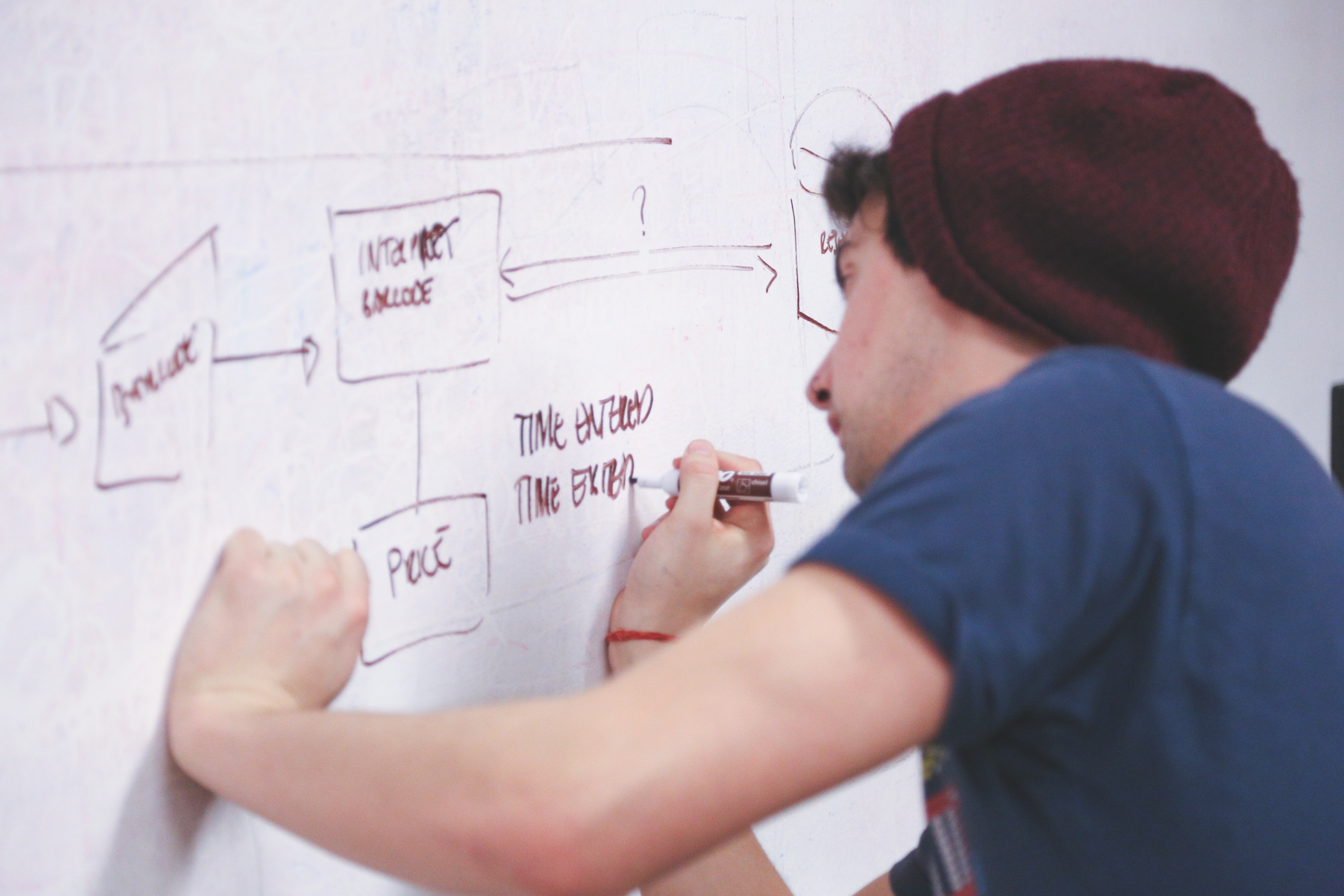 Companies use digital marketing to position themselves as leaders, engage directly with customers, build brand recognition, and bring in conversions. This is an achievable goal, but it involves a lot of work and strategy. There are a variety of different marketing channels and strategies out there - how do you know which are best for your business? In this post, we'll break down the best marketing strategies and what you get out of them.
Our Top 5 Marketing Strategies for Ultimate ROI
Local & Organic Search Engine Optimization
An estimated 93 percent of online experiences begin on a search engine as customers begin their hunt for the products and services that might be able to help them. An estimated 78 percent of local mobile searches will result in a purchase and 76 percent will result in an in-store visit. With social distancing recommendations in effect, getting seen online is even more important. Consumers used to have a more passive role, waiting for companies to print ads or reach out to them. But the Internet has empowered people to start this research on their own.
During a search, an estimated 60 percent of clicks will go to the top three spots of the search engine results page, sometimes called SERPs. The higher you land on the rankings, the more traffic you drive to your website and the greater your opportunity will be to bring in new customers.
What you'll get out of it: SEO gets you found online. Even when people want to visit local businesses, they use search engines to find information about these locations. It takes time to build up, but if you want to see strong returns from your digital marketing efforts, you need to focus on local and organic SEO. This is why SEO is the #1 strategy we recommend to our clients.
Content Creation & Sharing
As we just covered, customers go online to figure out what their options are. They have a problem they want to solve and investigate online to see what will solve it. Content marketing offers brands the opportunity to demonstrate why they offer the best service to solve customers' problems. Content includes articles, explanatory videos, infographics, and more!
An estimated 68 percent of people will spend time reading about brands that interest them, and 60 percent will seek out a product after reading about it. Having a solid content marketing strategy provides you with the opportunity to put a good face forward in front of customers searching for a solution.
What you'll get out of it: Content marketing allows you to demonstrate yourself as the helper. You get to demonstrate to prospects, before you even talk to them personally, that you can help them solve their problems. By creating valuable content, you provide great information that brings you greater trust and familiarity with the viewer.
Customer Journeys
Customers each have unique paths (or journeys!) that they take towards a purchase. A customer at the start of this journey, one just starting to research their options to solve their problem, won't need the same type of information as a person who finds themselves nearly ready to make a purchase. Understanding these differences is the key to successful marketing that caters to the customer where they are.
Establishing customer journeys can also help you get found on search engines (see our first point). By using language that mirrors the needs of your prospects at each stage of their journeys, you will match their search terms better and create topics that hold their interest. This will give you better search engine rankings!
What you'll get out of it: Research indicates that by 2020 (read: now!), the customer experience will matter more than price when it comes to purchases. Understanding where your prospects are in their customer journey will help you know the types of content that will bring them the most value and help lead them to purchasing. Your content will be more engaging for your prospects, providing them with a better experience with your organization, too.
Pay-Per-Click Ads & Remarketing
Pay-Per-Click (PPC) ads can boost campaigns in a few different ways.
PPC ads allow brands to get their site front-and-center for competitive queries, getting clicks to their site.
As brands build new content, they can use PPC to draw attention to important pages that have not had the time to rank well on the search index. The increased attention can then boost organic (non-paid) SEO.
When a company wants to expand its content production, PPC can be used to test consumer reactions to the content for new keywords to gauge the level of interest and how much effort should be taken to optimize the page.
For quick, seasonal events, brands might not have the time to build organic SEO for their content. PPC can bridge this gap.
It takes customers an average of 5-7 impressions to even recognize your logo, and an estimated 3 in 5 customers say they notice ads they see from previously-visited websites. Remarketing, or targeting web users that have previously listed your website, is powerful in boosting brand recognition and driving higher conversion rates. With this strategy, PPC ads are shown to people who previously visited the website or engaged with particular pages.
This type of PPC works well because it offers a high degree of personalization. Since the people have already visited your site, your ads give greater relevance not seen in other ads. When you customize the ad even further, for example by showing people items left in their shopping cart, the pull is even stronger.
What you'll get out of it: According to Google, for every $1 brands spend on Adwords PPC marketing, they earn $2. PPC ads can get brands to the top of search engines on important queries, driving greater traffic for them and increasing their success. We've found remarketing to be one of our most powerful tools for drawing people back in.
Email Marketing
Ninety one percent of people check their email at least once a day. Consumers also report that they prefer receiving promotional messages from brands through email compared to other channels, such as text messaging.
Email marketing also allows you to customize your outreach to customers. By personalizing marketing efforts, by tracking what they look at on your site and where they engage, you can figure out where they are in their customer journey and send them content that's valuable for them. This will boost engagement and interest.
What you'll get out of it: With over 5 billion active email accounts in existence and 77 percent of Americans online every day, you can be confident that most of your prospects have at least one email address, making email marketing an efficient form of outreach.
Digital marketing provides you with tons of platforms to engage with your customers. Developing a strategy, however, is tough because you have to decide which platforms are the best investment! Over our 24 years in business, we've found that building your brand's presence through these five platforms will bring you the greatest online success and nurture your business growth. Of course, each business is different and will need to implement different tactics for their unique goals. This is a great research starting point and we hope it helps you in your marketing endeavors!
By Scott Margenau & Jordan Latham
-- -- --
We know how social distancing has affected small businesses. To do our part to help, ImageWorks Creative has created our Small Business Stimulus Package. Get ImageWorks Creative's SEO and Marketing insight for free and set your business up for a comeback. Apply before July 31 to see if you qualify.